Looking for a way to bring your brand authority to the next level? Consumers don't just have higher expectations today, gravitating towards quality content, better experiences, and meaningful brands. It's also harder to gain their trust.
Over 40 percent of American consumers trust brands less than they did 20 years ago. And, nearly half want to see a stronger identity in the brands they engage with.
In order to, not only gain back consumer trust but also to keep it, brands need to reveal the man behind the curtain and stop hiding every company's greatest asset – employees.
Which is why employee activation is critical to energizing your marketing right now, let alone reaping the productivity rewards of an engaged culture. Studies show that consumers are more likely to buy from brands they feel are authentic, and are less likely to be swayed by ads.
Activated employees are the key to establishing your brand as a trustworthy company in this evolved consumer-brand-employee relationship matrix. When they are engaged and empowered, they become something more profound than brand advocates. They are the passionate people who your target audience can look to as industry thought leaders.
A company recognized for its skilled, enthusiastic experts, on top of quality products or services, dedicated customer service, and a strong brand identity – now that's a force to be reckoned with.
But, activating your employees to be more than passive participants is going to require more than an incentive program. You have to create that spark in your employees and then commit to keeping it alive.
Identify Your Activators
In order to empower your team, you need someone to manage employee activation. Who are your communicators? Who are your most engaged employees right now? Is someone already in a leadership role a good fit?
Determine who your internal activators are. These are the people who can communicate with other employees to make sure everyone is on board with your company's initiatives, to elicit feedback, launch conversations, and answer questions or offer help to other employees.
Foster Internal Social Engagement
Whether you use a social media platform such as LinkedIn or Facebook Groups, or a specialized app like Smarp or Simpplr, the goal is the same – create and cultivate an internal community.
Employees at socially engaged companies are 20 percent more likely to feel inspired and 27 percent more likely to feel optimistic about the future of their company.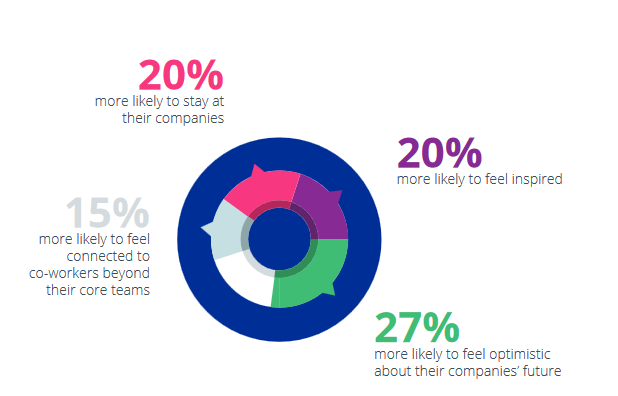 These are the sentiments you want your employees to have. Ultimately, you want a culture that makes them want to be involved and an active part of marketing and business growth.
Encourage Your Employees to Be Content Authors
There are two ways you can do this.
Bring your internal experts into your content marketing strategy, inviting your employees to create blog articles, video, podcasts, social media posts or other content. This is effective if you have skilled experts on your team who are interested in building their own personal brand. Let them share their insights and experience with your audience, making your brand more relatable. At the same time, it will build up their clout as thought leaders, which benefits them professionally and will reflect positively on your company.
Your activated employees can also be your content creators for your internal content. The rest of your staff will be more interested in, and more likely to trust, content created by their peers.
Give Your Employees Platforms
Your employees are more likely to share content as representatives of your brand when you make it easy for them. So, give them a platform. A lot of companies are doing this already, creating employee pages on the company website or through social media.
Take Hootsuite's #HootsuiteLife, for example, a hashtag created to feature the company's employees, or Zappo's dedicated Twitter page for employee sharing, #eyezapp.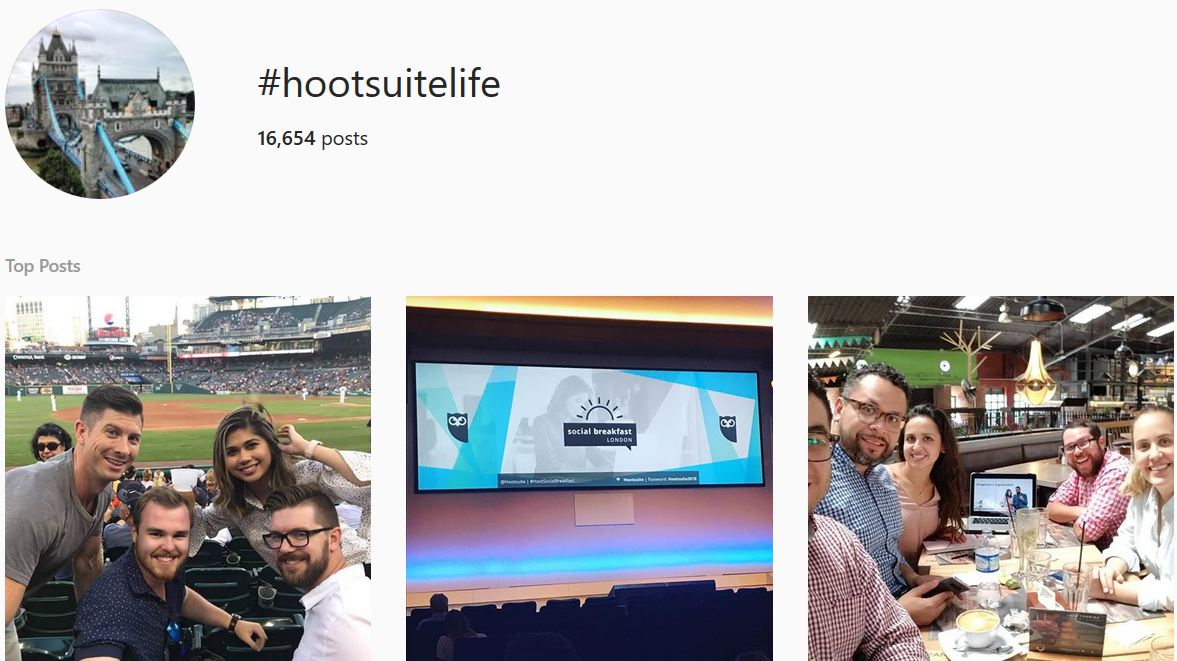 When employees have a place to share their own content, whether it's sharing what goes on at work behind-the-scenes, issues that are important to them, or their own expertise, you're giving them the opportunity to be a part of the brand voice and the industry conversation.
Create Content Employees Want to Share
According to a report by the Marketing Advisory Network, brand messages shared by employees have 561 percent more reach than messages shared solely on the brand's social channels.
To encourage more employee sharing, you've got to have content they want to post on their social channels. Offer a mix of different types of content and you'll see more employee advocacy.
Content created by other employees or directly by them as an in-house collaborative effort.
The useful, educational content with infographics, videos, and blog posts – the better the quality, the more likely they'll be interested in sharing it with their friends and followers.
Content that is aligned with your employees' values – when your brand content speaks to their interests and passions, they're more likely to be active in sharing that content
Human stories, from what's going on in-house to employee triumphs outside of work – people like to interact with content that puts a human face on a company.
Gamification for Keeping Activation Going
Gamification is great for keeping employees engaged. It's one thing to activate your employees but keeping them interested and inspired is a whole art form in itself. By using gamification, you can offer real-time rewards and feedback. This is important as employees don't want to feel like they are making an effort for the good of the whole without any recognition.
Gamification doesn't need to play a major role in employee activation – in fact, you don't want to go overboard and make employee advocacy a competition. But, in order to keep employees involved over time, you can inject a sense of newness into your initiatives by using a variety of techniques.
Rewards for the most activity on social media. Leaderboards or badges to recognize effort. You can also use straightforward monetary rewards like a free lunch, coupons, or even cash.
The trick with gamification is not overdoing it. However, your employees are boosting your brand, even with the simple act of sharing a blog post. They deserve a reward!
Keep Improving with Feedback
Once you get employee activation going within your organization, you want to take a proactive approach to making it better. Even if you see results at the beginning, your team isn't going to magically stay activated.
Keep the conversations going to find out what you can do to better empower your employees – do they want a knowledge base to help them share and create content? Are they inspired and want to get more involved, creating webinars, setting up demos at industry events, or developing a blog or video series? How can you give them a better platform for sharing their expertise? What ideas do they have?
The best way to keep your employees activated and engaged is to engage them in their own activation.
Search
Everything you need to know about Digital Transformation
Subscribe
The best articles, news and events direct to your inbox