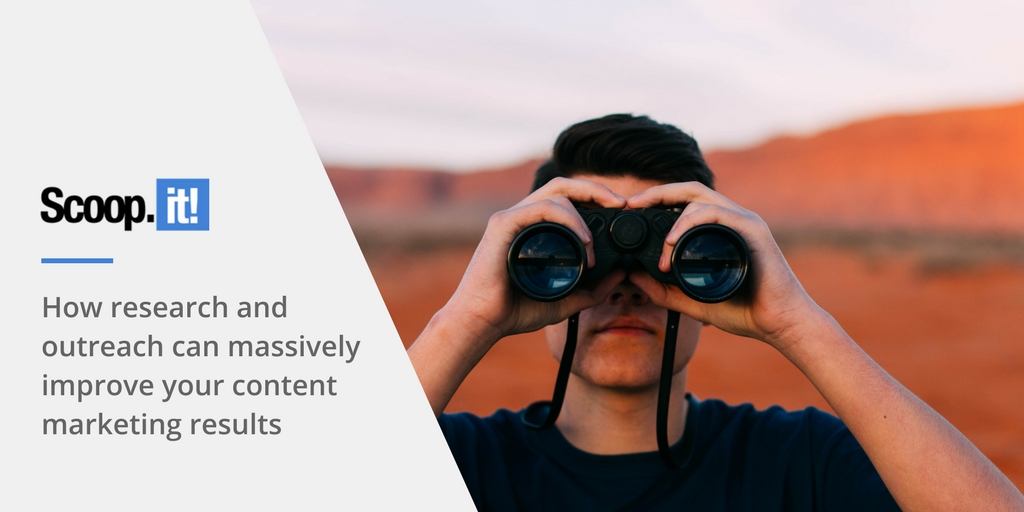 Do you want to get more reach to your content?
You publish content
You get some shares
But it's disappointing.
Your content is great
We've all been there before.
But if you change your tactics you can change your results.
In this article, you'll learn how to:
Figure out the right type of content to write
Identify a group of people to involve in your content or people you can reach out to to help you promote it
Grow the shares, links, and reach of your content.
Content sharing analysis
Hawkeye is a content intelligence tool that can help you research content ideas before you start creating your content.
For example:
If I want to write a blog post about content promotion, I'll enter "content promotion" into Hawkeye.
The tool will return a breakdown of word count versus shares. This gives me an idea of the length of articles that get the most shares for this particular keyword.
Now I know how long my article should be if I want to achieve good results in terms of shares.
Another incredibly useful option is looking at the breakdown of most popular topics related to content promotion: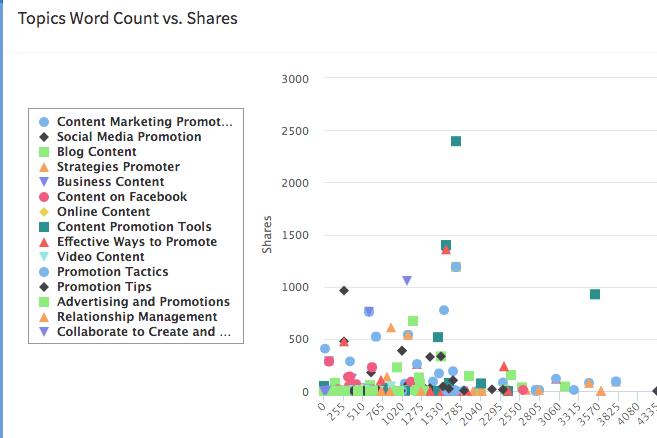 Not all of the above topics would work well for my article, but I can pick a few such as social media promotion, content promotion tools, and video content.
Hawkeye also provides a list of authors so I can see who is getting the most shares in relation to the topics I'm interested in.
I got some great content ideas from this research and found websites and influencers that may be interested in my content.
Link analysis
Making sure your content will get a solid amount of shares is a good start – it will help you reach more people.
But you also need to do some link analysis so you can:
Learn what content gets the most links
Find out who is linking to the content so you can go after those links
I use Ahrefs for competitive link analysis. The following list shows the websites linking to a very popular piece of content on content promotion that is available on Content Marketing Institute's website: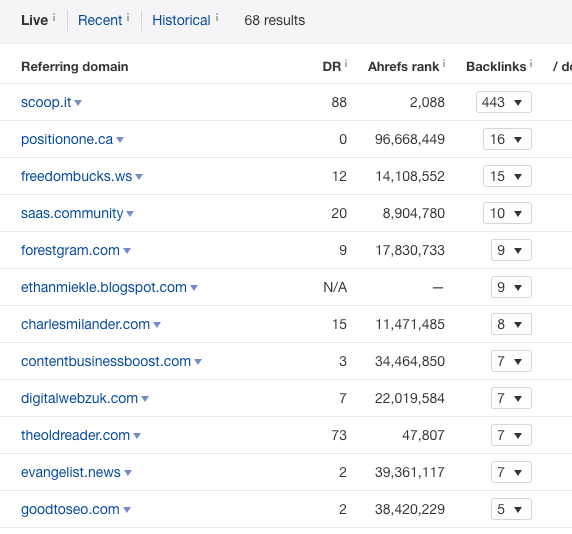 Now I can identify high authority websites from this list so I can reach out and pitch my content asking them to consider linking to it.
Content promotion through outreach
One of the most effective strategies for getting more shares, more links, and more traffic to your content is letting people know about it!
This is what we call outreach.
You could be reaching out to influencers, bloggers, journalists, or potential customers – anyone who can help expand the reach of your content.
But if you want to do outreach the right way, you need to send personalized emails directly from your email client and you need to keep track of your efforts.
Managing outreach is not easy, so we built an email outreach tool called OutreachPlus to help with the process.
You create highly personalized emails (and follow-up sequences) in OutreachPlus and send them to your prospect list.
The key here is that the emails still go out through your own email client so appear to be personal emails from you.
We automate, simplify, and speed up the process and make sure you never lose track of emails or contacts.
Here are 3 effective outreach tactics that will help you produce better results with your content promotion:
1. Pre-promote your content
I had this idea for an image that shown everything you needed to track for social media analytics. I called it the Social Media Analytics Compass.
To promote this concept, I created a rough version of the compass and reached out to key influencers to ask their opinion (found them through Hawkeye).
I then produced a second version of the compass based on their feedback, and when I published the content, I reached out via email to let them know.
Needless to say, most of the influencers shared the article to their network simply because they were involved in the content. The results were amazing – the article got 5,900 shares so far!
2. Reach out after you publish
Now that your content is live, reach out to relevant influencers that you included in the post or would be interested in it's content.
This gives you a good chance to get more links and more shares on your content.
3. Guest blogging to promote your content
Guest blogging is a great way to earn backlinks from authority sites in your industry and get targeted referral traffic for your content.
The process is simple, actually – find authority websites with relevant content, prepare a pitch, and send a personalized email.
You'll need to get familiar with those websites first so you can customize your message and prepare the right topic idea or a guest post to submit.
Next, create a guest post related to the content on your blog that you want to promote so that there is a very good reason to link to it within the guest post.
Pro tip : When I do outreach, I like to ask for permission before I pitch.
Here's an example:
I'm an admirer of your work and I create content around similar topics you write about. I recently wrote the following post which ended up being quite popular:
I like guest posting on other sites to build my authority. I don't get nearly as much traffic as you do!
I'd love to guest post on your site. Would you mind if I sent you a few ideas?
People who publish content typically spend the majority of time in the production process.
Planning and Promotion are equally important.
If you spend more time on planning your content and getting it out there, you'll be able to write fewer blog posts and get better results!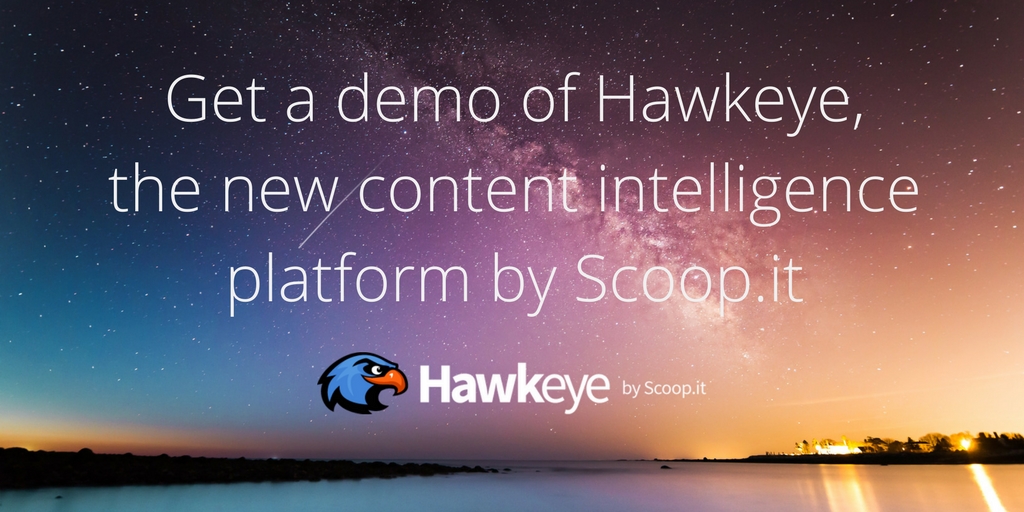 Search
Everything you need to know about Digital Transformation
Subscribe
The best articles, news and events direct to your inbox