Slickdeals content may contain references to products from one or more of our affiliate partners. If you make a purchase on their site through a link on Slickdeals, we receive a small commission. This in no way affects our opinions on products or services mentioned in our content.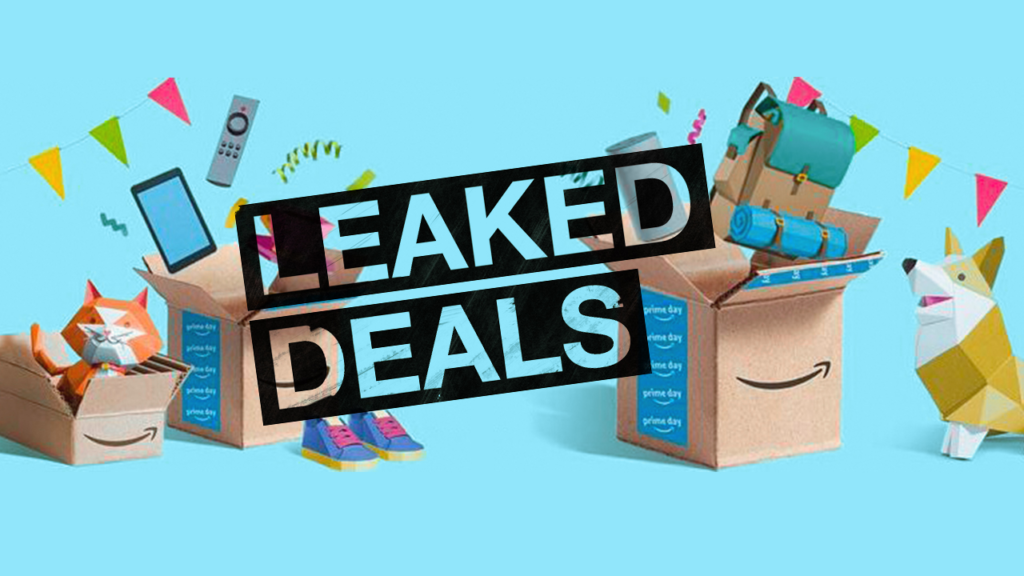 Amazon Prime Day deals are always shrouded in secrecy, but as Slickdeals users, we can be very resourceful.
We've sifted through dozens and dozens of leaked deals – sourced from the savvy Slickdeals community and our own sleuthing efforts – and hand-picked the best ones to highlight in the list below. Each deal may have unique requirements, and we've done our best to identify these as Deal of the Day (DotD), Lightning Deal (LD) or Promo Code (PC). Please also note the date for each leaked deal – some prices may only be available for one day.
Bookmark this article and check back frequently because we'll be adding more deals as they're discovered, all the way through the start of Prime Day on July 15th.
Slickdeals Pro-tip: Add products to your Amazon Wish List as soon as you discover them so you'll have a solid game plan on Prime Day. Special pricing is typically reflected on your wish list, and adding products to your cart takes just one click – popular products tend to sell out, so you'll need to move quickly.
Please note that final pricing is set by Amazon and is subject to change at any time.
Our Favorite Leaked Deals for Amazon Prime Day 2019
ViewSonic: 4K Projectors, gaming monitors, productivity monitors
ViewSonic 4K Projector PX727-4K | Sale: $899.99, regular: $1,299.99 | LD | Date: 7/16
ViewSonic VX3276-2K-MHD 32″ Frameless Monitor | Sale: $195.99, regular: $279.99 | DotD | Date: 7/16
ViewSonic XG2702 27″ 144 Hz Gaming Monitor | Sale: $179.99, regular: $289.99 | DotD | Date: 7/16
ViewSonic 4K Short Throw LED Projector (X10-4K) | Save $100, regular: $1,399.99 | Exclusive Promo Code: 100SLICKX10 | Date: 7/15 – 7/16
See More ViewSonic Prime Day Deals
MSI: Gaming laptops
Cyberpower PC: Intel and AMD gaming desktop PCs
See More CyberpowerPC Prime Day Deals
AUKEY: Dash cams, power banks, wireless chargers and more
AUKEY Wireless Earbuds, Noise Cancelling & Water-resistant | Sale: $45.49, regular: $69.99 | Clip coupon | Date: 7/1 – 7/16
See More AUKEY Prime Day Deals
BESTEK: Power strips and surge protectors
BESTEK Smart WiFi Power Strip, 5-Foot Extension Cord | Sale: $21.99, regular: $29.99 | Promo Code: KKP7ASFT | Date: 7/7 – 7/16
BESTEK Power Outlet Strip, 4 USB Ports + 6 Outlets | Sale: $18.99, regular: $25.99 | Promo Code: HKHQOJC2 + clip coupon | Date: 7/7 – 7/16
BESTEK USB Travel Power Strip with 8 International Adapters | Sale: $25.99, regular: $39.99 | Promo Code: 25E3DX2O + clip coupon | Date: 7/7 – 7/16
BESTEK Smart Plug Works (Alexa, Google Assistant, IFTTT) | Sale: $11.99, regular: $15.99 | Promo Code: Z4NYHYTD | Date: 7/7 – 7/16
See More BESTEK Prime Day Deals
ZOTAC Gaming: Graphics cards, gaming desktop PCs and PC component bundles
See More ZOTAC Gaming Prime Day Deals
RAVPower & TaoTronics: Wall chargers, power banks, headphones and more
See More RAVPower & Taotronics Prime Day Deals
Relay Kids Phone Alternative
Razer: Gaming mice, keyboards, headsets and more
Razer's Prime Day sale will feature over 30 products across a wide range of categories, like gaming mice, keyboards, headsets and more. Many of these items will be offered at all-time low prices, so be sure to check back with us on July 15th as they're revealed.
See More Razer Prime Day Deals
Any product or service prices/offers that appear in this article are accurate at time of publish, and are subject to change without notice. Please verify the actual selling price and offer details on the merchant's site before making a purchase.
Search
Everything you need to know about Digital Transformation
Subscribe
The best articles, news and events direct to your inbox