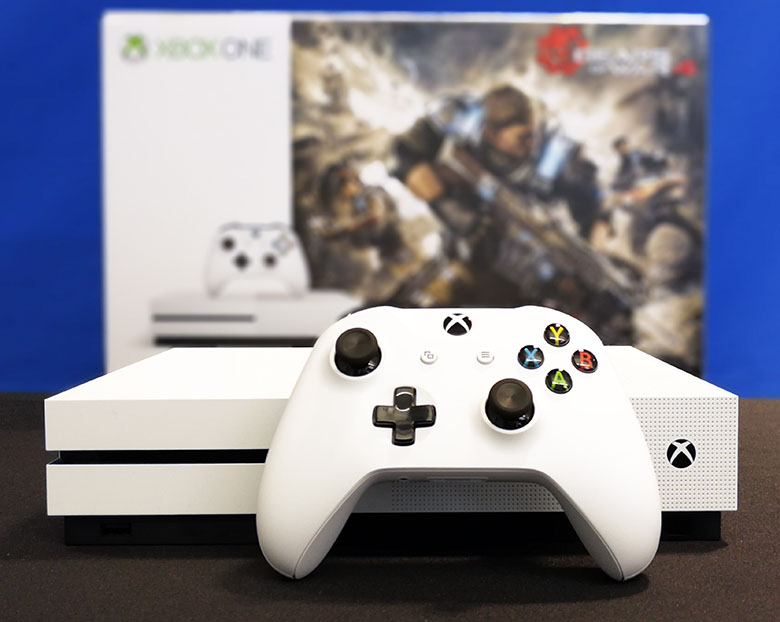 We first learned about Microsoft's Xbox One S at the 2016 E3 Show, and after seeing tons of great bundle deals over the holiday shopping season, we finally have one of our very own to enjoy. The Xbox One S – which starts at $299 for the 500GB variant, but can be found for as low as $205 – is a refreshed version of the original Xbox One gaming console that was released in late 2013. Let's take a closer look at what's in the box and how it compares to the previous model both in design and performance.
threadID: 9714280
Disclaimer: Microsoft sent us a complimentary Xbox One S console so that we could produce this hands-on review.
Xbox One S Features
New exterior design that's 40% smaller than the original Xbox One
Three storage options: 500 GB, 1 TB, and 2 TB
Wireless and Bluetooth-enabled controller (for connecting to PCs) with improved wireless range
Internal power supply (read: the power cable brick is no more!)
4K Ultra HD Blu-Ray and 4K video streaming capabilities
High Dynamic Range (HDR) technology for added visual depth
HDMI IN from cable/satellite box for TV integration
IR Blaster to control other electronics

What's in the Box – Xbox One S 1TB Gears of War 4 Bundle
White Xbox One S 1TB console
White Xbox Wireless Controller
HDMI cable
Power cable
Gears of War 4: Standard Edition Xbox Play Anywhere Download
14-day Xbox Live Gold trial
Two AA batteries for the controller
Quick setup guide

Design
The minimalist styling, clean surfaces, and two-tone color palette of the Xbox One S is a big improvement from the design language of the outgoing model – it looks much more like a next-gen console now. A smaller form-factor also means less weight, allowing you to easily integrate the Xbox One S into your home entertainment environment in a discreet location, if desired. Long-time Xbox fans will rejoice at the console's move to an internal power supply which deletes the clunky "brick" in the middle of the power cable and minimizes its overall footprint.
The wireless controller also gets a small visual update, offering more surface area to create a custom design through Microsoft's Xbox Design Lab. The back of the controller receives light texturing for improved grip and comfort while the rest of what makes the controller so popular – ergonomics, precise thumbsticks, vibrating triggers – remains unchanged.
Microsoft also added native Bluetooth support to the Xbox One S controller, making it easy to connect and use this intuitive input device with Bluetooth enabled PCs or laptops. For those with large televisions, a more powerful wireless antenna inside the controller lets you sit further away from the console.
With its streamlined look and functional design, the Xbox One S is just as much an artistic centerpiece as it is a next-gen entertainment console.
Performance
One of the most notable new features of the Xbox One S is its support for 4K video resolution and High Dynamic Range (HDR). Of course, a 4K/HDR display is required to see the full benefits; but if you've got one, you'll be able to immerse yourself in the clarity of 4K Ultra HD Blu-Ray movies as well as 4K streaming video from compatible services like Netflix or Amazon Video.
According to 3rd-party tech teardowns, hardware improvements include a faster-tuned graphics processor and expanded memory bandwidth. This upgrade was implemented mostly to ensure smooth delivery of 4K/HDR content, but as an added bonus, certain older games will see a small performance bump in the form of frame-rate increases as well as reduced screen tearing. In terms of gaming resolution, all game visuals can be up-scaled to 4K resolution, but will not be rendered at 4K natively. HDR, on the other hand, can be fully utilized by a selection of recently released and upcoming games, like Forza Horizon 3 and Gears of War 4, to produce enhanced contrast and color.
The Xbox user experience is fast and efficient with multiple shortcuts for quick access to your most used features. The console also excels at multi-tasking – press the Xbox button on the controller at any time to return to the home menu while a game or video continues to play in a picture-in-picture window, or snap an additional app to the edge of the screen.
In general, the Xbox One S does a great job of bringing you closer to a high-end gaming PC experience with minimal financial investment.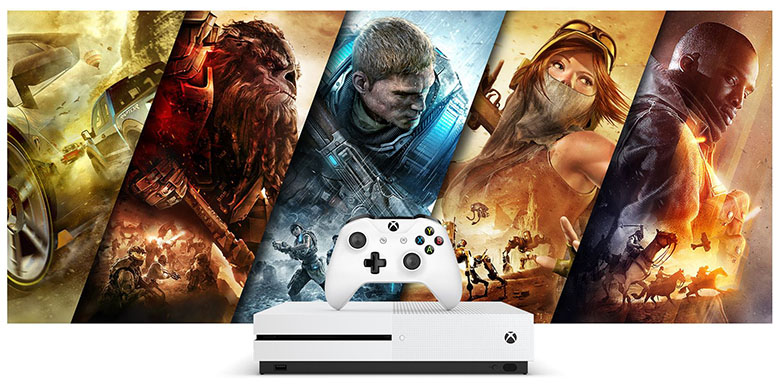 Overall Value
With the ability to find a significant discount on an Xbox One S bundle seemingly every week (there were almost 25 deals in December alone!), Microsoft's next-gen console offers a value that's unmatched. If you don't currently own a next-gen console or are itching to sample 4K video capabilities, the Xbox One S makes a compelling argument to upgrade.
For those who haven't cut the cord yet, the Xbox One S also includes an HDMI In connection that allows you to watch live TV from your satellite or cable service provider, eliminating the need to switch between TV inputs. Add to that a full Internet browsing experience with Microsoft Edge and a robust store for music, movies, and TV shows, and the Xbox One S quickly becomes your living room's central infotainment hub, offering a one-stop solution for your most popular digital media needs.
*****
Set a Deal Alert or bookmark the Xbox One category page to stay on top of the latest discounts for games, accessories, and Xbox Live Gold memberships.
threadID: 9749368
Search
Everything you need to know about Digital Transformation
Subscribe
The best articles, news and events direct to your inbox