Daniel Newman / January 24, 2019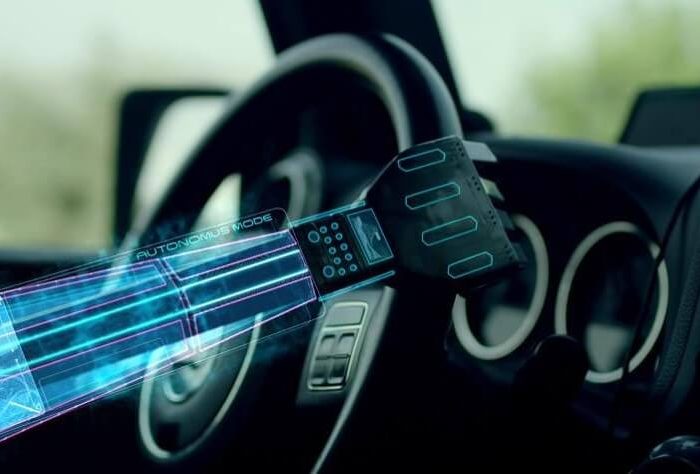 Nowadays, consumers want seamless 24/7 connectivity-anything less just won't do. That's why this coming year, we'll be seeing the automotive industry focusing more on connected automobiles-enhanced driver experiences-and lots of other things that have very little to do with-well-cars. Indeed, some would say the car industry is changing drastically-moving beyond automation to a new kind of digitized factory that produces more than 100 million lines of code per connected vehicle-and demands a new kind of worker, business model, and service offering altogether. When it comes to digital transformation trends in automotive, it's all about customer experience-and expectation.
So, what trends are driving digital transformation trends in automotive? The following are just a few.
Connectivity
This has been bubbling for a few years, but 2019 will be a year when connectivity is so pervasive that it's no longer a bell-and-whistle addition. It's a standard demand of every car owner heading into 2020. Today's drivers want access to social, music, Alexa, friends, and apps as they drive, just as they would any other place in their daily sojourns. The car is no longer an allowable "dead zone" with limited productivity. It's a place where life goes on as usual-business life, social life, and everything else. Cars will come equipped with wifi-how cool is that? Indeed, experts project that growing digitalization and advancements in technology will increase investments to $82 billion by 2020 in the automotive industry. Car manufacturers around the world realize they simply can't sell cars today without it. This is one digital transformation trends in automotive I can't wait to have in my car.
Digital Buying and Sharing
Forget every joke you've ever heard about used car salesmen. Thanks to AR, many people today are not even stepping foot in a car showroom to test drive a vehicle. They can experience how the car drives, sounds, and feels, all from the comfort of their own homes. And with apps like Fair, they can even buy them without ever speaking to a dealer. This type of digital marketplace for automotive will have far-reaching implications. For one, dealers will need to carry less inventory onsite-and they'll need to employ fewer dealers. Consumers will also be more empowered with true-to-life information about the quality of the vehicle-its documented history-and supply chain-before making a purchase. Vehicle sharing will also continue to be popular as Lyft and Uber continue grow. Companies like go2Car will continue to make a dent in the shared automobile space, ultimately making unnecessary to own your own car.
Digital Safety and Manufacturing
One of the most exciting enhancements in car design today is the use of AR to improve driver safety. Using AR, drivers will be able to "see through" traffic-for instance seeing beyond the giant truck in front of them or seeing around the car left of them when making a right turn. That will make driving safer than ever before. As the dad of a 16 year old who just started driving this gives me so much peace of mind.
AR will also find a place in (completing upending) the traditional car design process as manufacturers find ways to digitally prototype and test their vehicles, saving time and money in the production process.
Autonomous Driving
I add this to the list of digital transformation trends in automotive because it's expected-but not because it's going to disrupt the industry this coming year. By October 2018, the state of California had already reported 49 autonomous vehicle collisions that year alone. Not all were serious, but all point to a significant problem: human drivers and autonomous vehicles will take awhile to get used to one another. There are a lot of kinks in the system, and it will take years-maybe a decade or more-to perfect driverless cars to the point where I'd allow my kids to ride in one.
This year will see a push to make autonomous driving safer in actuality and from a PR standpoint as well. Companies working to develop these cars will have to convince the public that they are effective modes of transportation and we can't live without them. They have their work cut out for them.
Big Data
With so much connectivity, cars will be collecting so much data on drivers-destinations, routes, traffic patterns, preferred music, favorite restaurants and gas stations-that they will need to focus increasingly on how to keep that data safe, and how to use it most effectively. In the coming years we'll see different car manufacturers do this well-and some do it poorly. And I think that difference is what will determine which car manufacturers rise to the top and which fall into obscurity.
Obviously, the automotive industry is also feeling the heat to create more electric vehicles, and that will continue to be a priority in the coming year. But I wanted to focus here more on digital transformation trends in automotive that are changing the industry-and whether we'll even be using cars in the future at all. As mobility increases, we will eventually reach a point where it cuts into car purchases. People simply won't need to go as many places when they can order in, catch a ride, or work from home. At some point, we'll see car manufacturers re-think their business models and how to stay relevant in the second half of the 21st century. Until then, we'll enjoy some pretty cool digital developments-many becoming standard-in the year to come.
The original version of this article was first published on Forbes.
Search
Everything you need to know about Digital Transformation
Subscribe
The best articles, news and events direct to your inbox