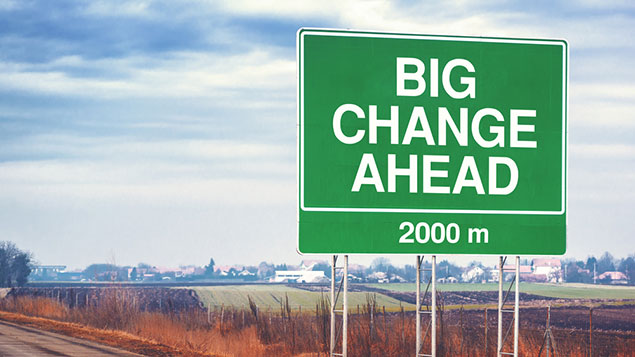 It's no secret that transformation is one of the biggest challenges facing organisations today, with some grappling with multiple changes at any one time. Roisin Woolnough asks Janice Miller, director of leadership programmes at Harvard Business Publishing, about HR's role in ensuring transformation is successful.
How would you define transformation?
Transformation has become the new normal as organisations adapt in the face of ever-changing technology impacting the bottom line.
It occurs when an organisation makes a strategic decision in response to changes. This could be a merger or acquisition, expansion into a new market, building new innovation capability or incorporating new technological innovations, such as cloud technology, Internet of Things (IoT), analytics or machine learning technologies.
It's as much a leadership process as it is a strategic, technological and cultural process.
What is HR's role in transformation?
It is essential. HR needs to partner with senior leaders and effectively communicate with all levels of the organisation to ensure any concerns are addressed immediately before they become widespread issues. It has to ensure senior leaders and all employees are aligned on the strategy and purpose of the organisation.
Learning and development functions also have a very important role to play in particular, with L&D leaders helping drive transformation by:
Creating leadership alignment by coaching executives to share authentic, compelling stories
Encouraging leaders to become teachers and lead by example
Developing new capabilities for emerging business trends, from personal adaptability and resilience to a growth mindset and commercial acumen
Moving away from detailed competencies and job descriptions to create flexibility for innovation outside of formal roles
Helping to prepare leaders for their role in transforming the company through learning experiences that help them anticipate the challenges of organisational transformation and how to overcome those challenges
L&D has to partner very closely with business leaders and help leaders to ensure transformation can and will happen effectively. However, there is a disconnect between L&D and line of business (LOB) leaders on how well senior executives and board members support the company's L&D team.
According to Harvard Business Publishing's 2018 State of Leadership Report, only 50% of LOB managers said that leadership development was a primary driver of or played an important role in executing their organisation's transformation plans.
Yet, organisations that say leadership development is critical to their success are 29 times more likely to have a successful transformation than those where leadership is viewed as not important. They also come out on top compared to peers on crucial metrics such as revenue growth, market position, and future growth.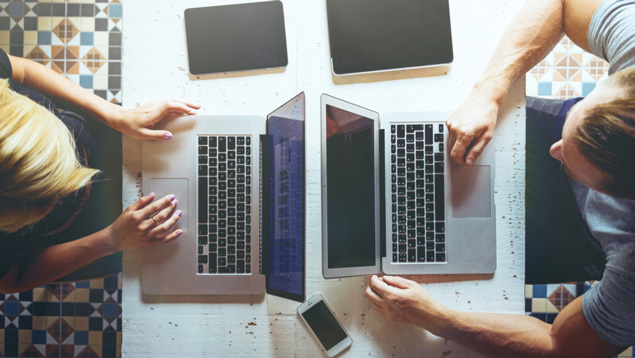 Book your place now What does digital transformation mean for HR professionals and how they engage with employees?
Why is strategic alignment so important?
Strategic alignment helps organisations execute strategy with speed, proficiency and broad impact so that valuable opportunities are not missed and emerging threats are mitigated. In aligned organisations, strategy is more likely to deliver anticipated results when they're needed.
Senior leaders throughout the organisation must be aligned with the strategic change and be accountable for helping execute the new strategy. They must also have a keen understanding of how the new strategy aligns with the long-term purpose of the organisation and its capabilities. Leaders must act as strategic thinkers, responsible for scanning, synthesizing, and adapting strategy in line with market trends.
You believe agility is a key factor too. Why is this the case?
Agility is critical to transformation. Organisations are reshaping how they work to become more agile both in terms of creating and executing strategy.
Transformation is a major undertaking, so if the timeline extends to several years, leaders need to be able to shift or adjust their approach to adapt to new market conditions in real-time before they can fully implement the new strategy.
In order to maintain agility, many organisations are moving away from formal, time-limited strategy statements to high-level, purpose statements that articulate "Why we exist."
Agility requires a lot of collaboration. From agile teams working on new product development to strategic networks that require individuals to collaborate across the business, leaders need stronger strategic networks and alliances internally and externally.
How should HR and organisations approach transformation?
They need to ensure all levels of employees are on board early on to drive successful transformative changes. They should approach transformation strategically. It often requires not just a fundamental change to the business model, but also a fundamental shift in the capabilities of leaders and employees.
Senior leaders need to have a clear vision of how this transformation will improve the organisation, instead of just implementing new technologies for the sake of it.
Which companies lead the way on this?
One organisation that's clearly operating in a transforming industry is The Coca-Cola Company. The company's global learning and leadership development team uses many innovative techniques to keep talent equipped for its evolving needs.
For example, the team is experimenting with crowdsourcing to uncover potential talent. Coca-Cola makes projects visible company-wide, so individuals can choose to participate in a project in a different group to develop new skills and involve themselves in work that's beyond their function.
This practice supports learner-driven development and taps into employees' personal interests in learning beyond their current role.
Given all of this, what might the L&D department of the future look like?
L&D teams will tightly link their efforts to their organisation's strategy and prove highly adaptable in the face of ongoing change.
Our research also reveals three key areas of focus – building organisational alignment, developing learner-focused programs, and expanding the definition of partnership – that L&D teams will need to help them become an adaptable, strategic function primed to move the needle for their businesses.
L&D needs to be a disruptor, identifying interventions and experiences that it can execute immediately, even amid extensive change.
Just as companies need to be agile, so do L&D practitioners. L&D needs to be a disruptor, identifying interventions and experiences that it can execute immediately, even amid extensive change.
The ability to adapt and change in the moment will prove crucial. It needs to build agility within the learning experience by fostering new behaviours and mindsets, streamlining capabilities and building resilience across its organisation.
L&D teams will also benefit by partnering more closely with leaders in other departments, businesses and industries to strengthen their business acumen and gain insight into other approaches that can spark innovation and creativity in their leadership development programs.
Leaders in our client roundtables predict that L&D groups of the future will partner with specific internal customer segments, such as a research and development team or an analytics group, rather than around traditional content areas.
As a result, they'll deepen their understanding of their audiences and will be able to customise learning approaches to each segment. Practices like these will generate more-effective programmes and strengthen alignment between development experiences and business results. This is the most important component that HR can bring to the table.
Search
Everything you need to know about Digital Transformation
Subscribe
The best articles, news and events direct to your inbox