It appears that the "Fourth Industrial Revolution" has arrived. A recent study by Edelman Intelligence states freelancers are already feeling the impact. Artificial Intelligence (AI) is one of the technologies that affect jobs market. But the growth of AI and other innovative technologies is already having a major impact.
You could sit by and watch the story unfold. However, by doing so you'll run a substantial risk of being passed by in your profession.
Here is what you can do to keep up with new trends and forthcoming changes in web design processes.
Use Pre-Built Websites to Keep Ahead of the Game
There is one of the easiest and most effective ways to keep up with these changing requirements. It is to take advantage of what you can accomplish with pre-built websites.
Simply choose one of Be Theme 's 300+ pre-built websites and customize it to fit your needs. Use a pre-built website as a starting point for a project. Without any need for coding, you can have a complete website up and running in a few hours.
These pre-built websites feature clean layouts, impressive color schemes, and graphics. Their functionalities are suited to the niche they're designed to address. You can install them with a click, as demonstrated in this 40-second video.
These 10 Pre-Built Website Examples Demonstrate Just How Easy It Is
Using large images is highly effective in enticing visitors to respond to calls to action in a food-oriented business's website. The interactive menu, another of this pre-built website's features also helps guide the visitors toward the desired outcome. A section devoted to customer testimonials is also recommended.
A website featuring professional & bold images like this will outperform a dull and unimaginative website (somewhat typical for this niche) ten times over. Before and after images and a price listing for services are also recommended.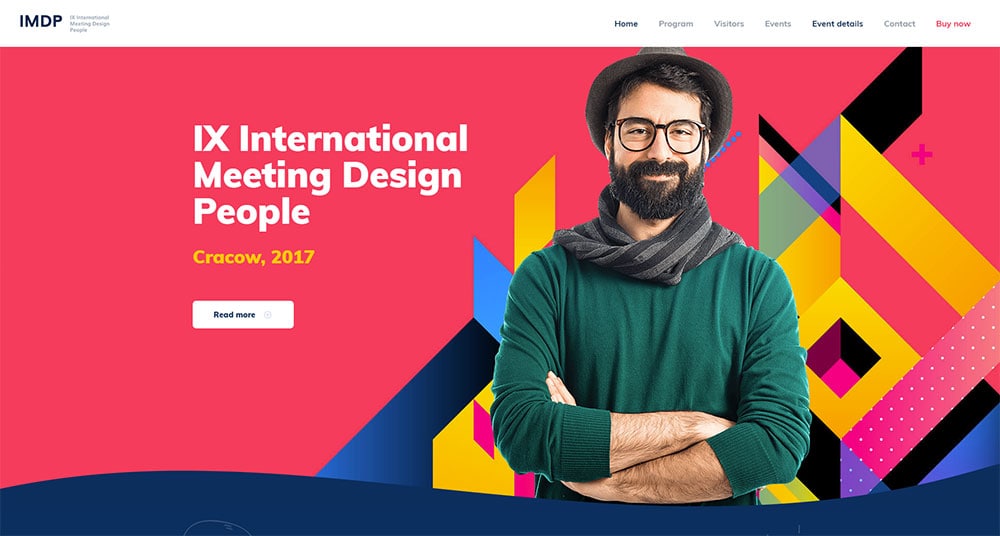 A good idea as to how to design events and meetings website can be hard to come by. This pre-built website with its clean design, custom menu, and eye-catching countdown feature should get your project off to a fast start.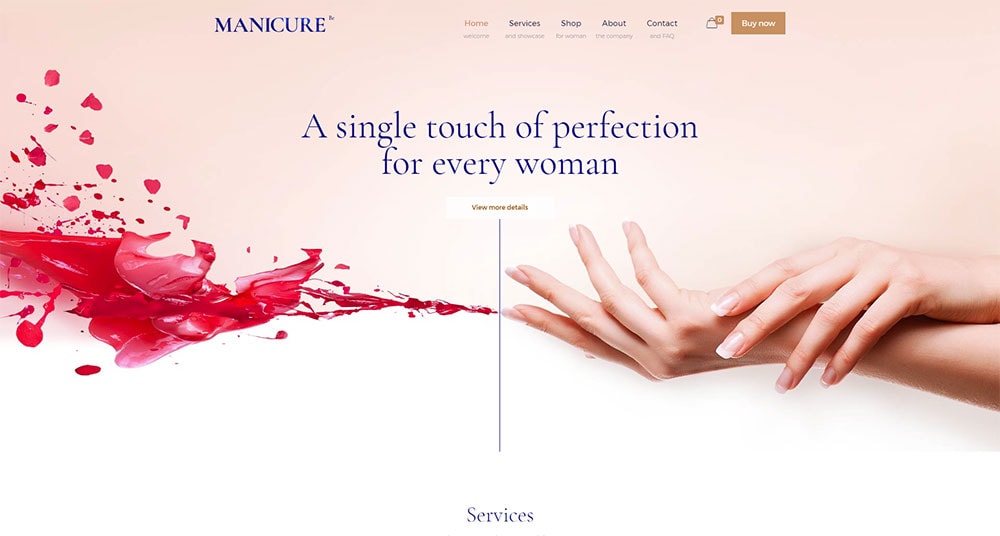 The need to know a website's audience prior to starting the design effort cannot be overemphasized. The soft design and luxurious imagery, and an integrated eShop are a perfect fit for this niche.
The same holds true for this niche. This pre-built website's bold imagery & color combinations, the intuitive icons that foster easy navigation, and the integrated eShop are designed to specifically address the business's intended audience.
Starting with the homepage's hip design, followed up by the integrated audio and video player, and ending with a blog section that highlights album release and concert announcements, an attention-getting and engaging website like this can be put together rather quickly.
Pick just the right large images to place inside the online menu and you can make prospective customers' mouths water. Add a photo gallery that shows off the dining facility, and an interesting and informative About Us page, and you have a winner!
Note the clean and simple design of this pre-built website's home page, and how a visitor can be directed to its impressive gallery with a single click. An integrated presentation serves to further engage the site's visitors.
Where do you start when you're called upon to design a training-oriented website? This pre-built website with its intuitive menu for eLearning platforms, attention-getting large thumbnails, and easily navigable events calendar shows you how and makes it a straightforward task.
This sharp, simple design could lead one to believe that visiting a clinic is a fun and relaxing thing to do. Although that's not entirely true, this pre-built website captures the essence of what it can take to entice a visitor to a call to action.
Follow the Latest Tech News, and Do So Religiously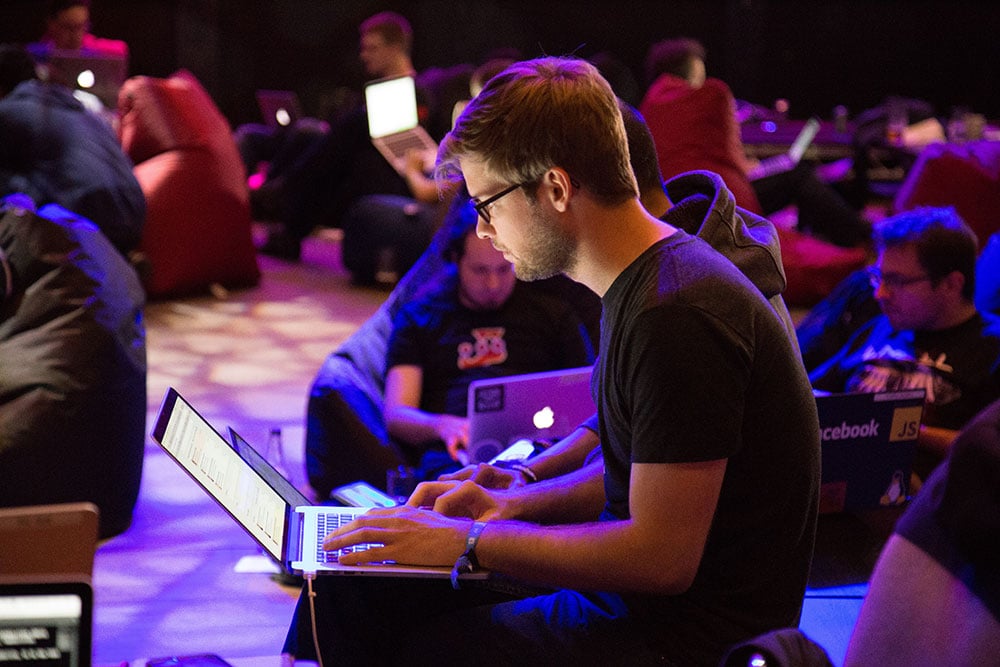 Be Theme 's Pre-Built website designs keep up with the latest trends. In this time, you still need to be up to speed on what's going on in your profession. This will enable you to adequately prepare for the future and avoid being blindsided.
Your challenge is to stay on the right side of technological advances. by mastering new skills and dispensing of old ones to keep caught up with the latest tech news. When you see a new trend taking shape that's relevant to your work, try to incorporate it into your work. That's one way to update your skills to better address imminent changes.
According to Edelman Intelligence, 55% of freelancers upgraded their skills last year. Join the crowd. If they can do it, so can you.
Don't Compete with New Technologies – Take Advantage of Them Instead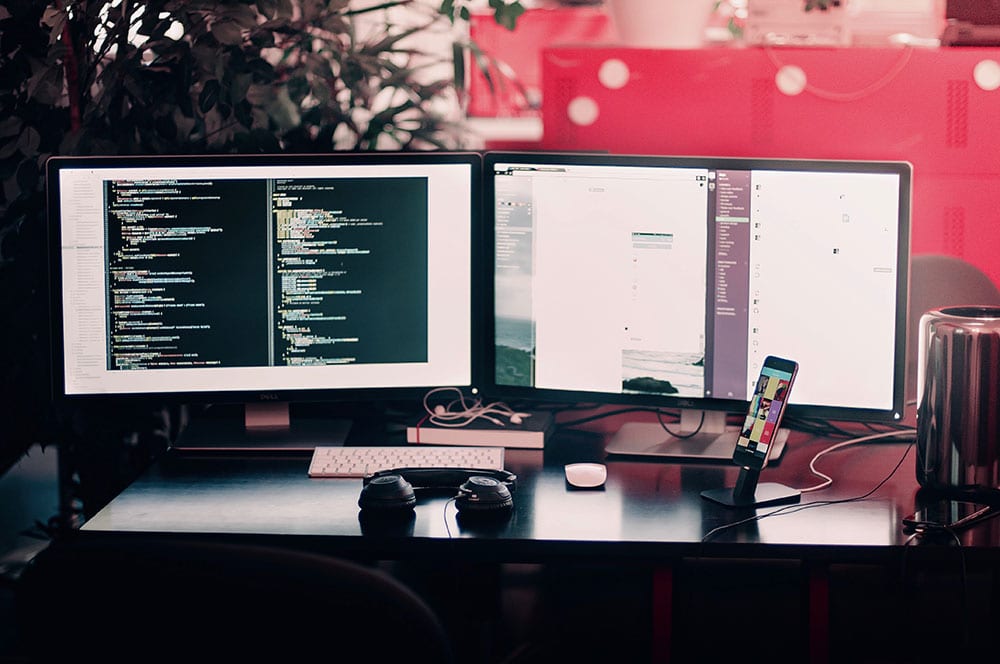 Look back 10 years ago. You'll begin to get a better picture of jobs opportunities that were a good source of income but are now history. It's more than likely that many of today's job opportunities will be history 10 years from now. In fact, much of that will be due to advances in technology.
Freelancers will be affected as well. AI applications can already write poetry, compose music, and play chess. What are you going to do if or when AI applications become adept at website design?
Your challenge is to stay on the right side of technological advances. You can do so by mastering new skills and dispensing of old ones. Do that, and you should be OK.
Prepare Yourself for the Fourth Industrial Revolution
Here's a free report that will help you to understand the impact of the Fourth Industrial Revolution.
The report also spells out methods and techniques designed to help you prepare for what's coming. It will help you stay on top of situations as they unfold.
These techniques address re-skilling, anticipating trends, and adapting to and adopting new technologies. They should not only help you to survive but to thrive in the changing environment.
To download your free copy, click here.
Search
Everything you need to know about Digital Transformation
Subscribe
The best articles, news and events direct to your inbox