Sacolick is an experienced CIO with multiple transformation efforts under his belt. His new book is packed with insights, guidelines and stories from the front lines of transformation.
You've had an interesting background going from startups to enterprises and across several different industries. How did that help shape Driving Digital?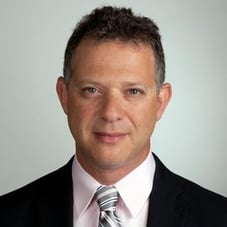 Isaac Sacolick : First, I've witnessed how fast industries transform in the face of disruptive technologies and new startup competitors. Within a couple of years, startups can begin taking sizable market share from incumbent businesses that have spent decades developing services and customer relationships.
While running and partnering with startups, I learned the practices that make startups fast, agile, nimble and smart.
As a CIO, I applied these practices to businesses that required a digital transformation to modernize and survive.
Based on these experiences, when I was writing the book I focused on the essential practices that were common enough to be adopted to different contexts.
What makes digital transformation more strategic and critical compared to other business or IT transformation efforts?
We've grown accustomed to the introduction of new technologies and the linear pace of adjustment to their business impacts. There was the internet in the late '90s followed by "Web 2.0" social and collaboration technologies, and then the introduction of mobile, cloud, and big data capabilities. With each new technology came a business and consumer adoption curve before they became mainstream.
The impact of all these capabilities maturing and the introduction of game changing capabilities in artificial intelligence, IoT and blockchain is that many enterprises are facing more disruption than they've ever faced in the past. In addition to competition from digital native startups, more businesses are facing disruptive threats from well beyond their traditional competitors.
"CIOs have to be the voice of truth in their organization."

Why are these new threats growing so fast?
Because customers have a lot more choice. Digital services that deliver experiences connecting the physical world and digital capabilities offer customers convenience, choices, added intelligence and cost benefits. This forces many enterprises to rethink their digital experiences, from hotels that must offer mobile check-in options to auto companies that need to position themselves for the autonomous vehicle era.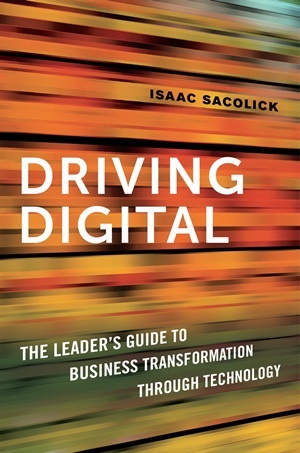 In addition, enterprises must modernize to drive cost out of the supply chain, improve quality and upgrade manufacturing to better enable IoT and other digital capabilities. Last is the impact of big data, data science, analytics, and AI that require more organizations to be data driven in both strategic and tactical decision making.
Is digital transformation only about technology?
Digital transformation impacts the entire organization. Technology and marketing teams need to operate as a collaborative digital organization driving leads to new products. Sales teams have to develop broader relationships and be well versed in how technologies embedded in products and services operate. Financial teams have to be more data driven to provide more frequent insights on how the business is functioning.
We're moving to a smarter and faster world. Those that are too slow transforming will be left way behind.
Recent surveys show that only half of enterprises have a digital strategy. At companies that don't see or understand their digital opportunities and threats, what should the CIO do?
CIOs have to be the voice of truth in their organization. Historically, CIOs have been very good at bringing attention to the threats and operational issues. We haven't been as well versed in discovering customer needs, revenue opportunities and selling the executive teams on new customer facing capabilities.
CIOs at companies that are behind in developing digital strategies have to start by becoming more customer focused. They should get out of the office and meet customers, review how their company's products and services are used, and ask lots of questions that identify their needs and wishes.
These CIOs should also develop deeper relationships with progressive business leaders who are more likely to sponsor digital initiatives. If market research isn't being performed, CIOs should consider diverting part of their budget to get some outside help to interview customers, perform competitive analysis and lead the effort to develop a digital strategy. CIO should then use the intelligence they've gathered to educate executive leadership on the urgency to invest in digital programs, and to propose what should be in scope for an enterprise-wide strategy.
What are some of the key responsibilities for CIOs leading digital transformation?
Transformations requires leading many initiatives running in parallel that impact a growing number of departments, managers, and employees in the enterprise. CIOs must take an active role in communicating to these stakeholders about opportunities to participate in digital programs. They must be accessible to answer questions, identify initiators that can lead new programs, and address concerns voiced by those who perceive digital as a threat to their jobs.
Second, they have to enable a learning organization that recognizes new customer needs, identifies opportunities to impact the industry, and discovers new approaches to train employees with digital skills. To pull this off, it means that employees need time allocated to learn new skills and to experiment with new technologies. Selected leaders need to be given opportunities to visit customers or attend events. Incentive programs have to be aligned with how well managers cultivate change and whether employees apply new skills.
Lastly, CIOs have to champion practices that will form the new operating model of the digital business. Practices such as agile development, data science, product management, portfolio management, and DevOps are all key to running digital transformation programs.
Your book focuses on three of these practices in particular: agile development, data science programs, and product management. What makes them so critical to transformation programs?
Organizations need product management to research markets, identify customer opportunities, define personas, and document the value proposition on new offerings. Product managers need a strong partnership with the development organization, and agile is a highly collaborative process to drive execution.
Agile is critical because it enables bringing customer feedback into the development cycle and requires participants to collaborate on priorities, speed to market, and constraints. The process gives technologists the "sprint" short term focus on delivering scope and quality while giving product leaders the flexibility they need to adjust course or pivot when necessary.
Data scientists have two key roles. First, it's hard today to deliver a new product or service without some form of data or analytics capability. Second, the data scientist can aggregate information from multiple sources and present a point of truth regarding productivity, quality, product performance, or customer opinion.
It has been my experience that when people from these three disciplines work collaboratively on common goals, it accelerates transformation.
What advice can you share for CIOs struggling to get executive alignment?
The CIO should devote most of her energy to the executives that are ready to align their business and operations to digital programs. Earn success with these leaders first while developing relationships and communicating the outcomes to other business leaders who aren't ready for digital programs. As the CIO delivers to early adopters, it becomes easier to engage other mainstream leaders on the opportunities and urgency to drive digital.
About Isaac Sacolick
There are likely to be struggles especially when new responsibilities are identified and multiple executives are vying for ownership. This is one reason that the CEO's involvement in digital transformation programs is critical. They can outline organizational responsibilities when conflicts arise.
Isaac Sacolick is founder of the consulting firm StarCIO. He has held executive CIO positions in different industries and also startup CTO positions.
In 2013, Sacolick received TechTarget's CIO award for Technology Advancement. In 2015 and 2014, he was listed on Huffington Post's Top Social CIOs. He is an industry speaker on innovation, enterprise agile and big data analytics. He has a blogged for many years on StarCIO, he writes a blog about driving digital transformation on CIO.com, and he tweets as@nyike.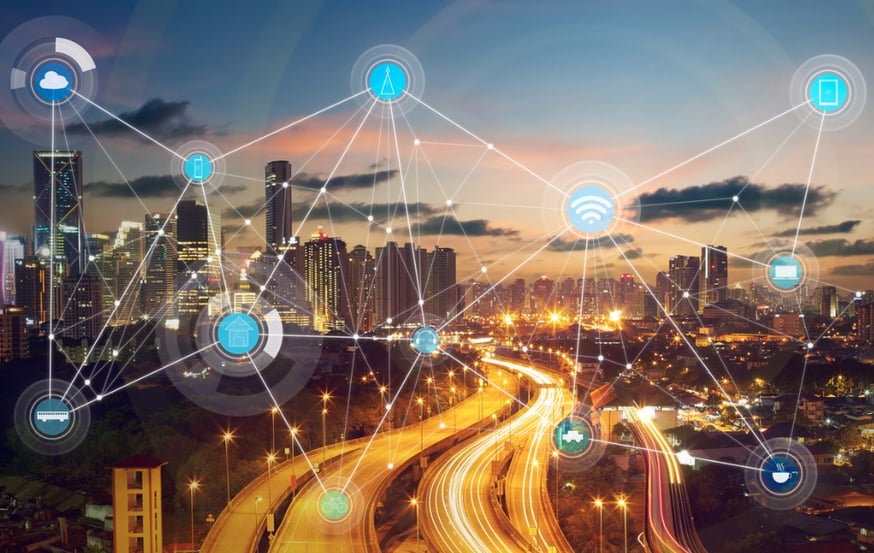 Sacolick holds a bachelor's degree in electrical engineering from Binghamton University, and a master's degree in electrical engineering from the University of Arizona.
Search
Everything you need to know about Digital Transformation
Subscribe
The best articles, news and events direct to your inbox