"Yvonne thought outside the box and suggested that we look at a couple of growth areas that fit very well with our skill sets and experience. With some hard work and a little luck, this direction could double the size of our organization. We're very excited about that."
Glen Hilford, VP of Marketing and Business Development, Access Sciences
Access Sciences helps organizations manage information. Seeking to focus and fortify the company's marketing effort, newly appointed VP of Marketing and Business Development, Glen Hilford, engaged Chief Outsiders Partner and fractional CMO, Yvonne Brown. During the four-month engagement, Brown researched and crafted a focused strategy with clear messaging and a detailed marketing plan, relieving Hilford to concentrate on business development. Positioned for long-term growth in the digital transformation space, leaders and employees now feel confident and excited about the company's new marketing plan and direction.
Background
Complex Information Services
Access Sciences is a Houston-based employee-owned company that works with clients to implement intelligent information management and records management solutions. It also provides best-in-class managed services that assist insight-driven organizations to seamlessly access and manage information.
Since 1985, the company has successfully completed thousands of projects for clients ranging from small organizations to Fortune 100 companies across a variety of industries.
"Technology is a portion of what we do, but not all," related Glen Hilford, VP of Marketing and Business Development. "We focus on the people and processes as well as technology to ensure successful management of information in organizations."
More Focus and Energy
To be more competitive, the company's marketing strategy and brand demanded new focus and energy. With a background in computer science, technology and BPO operations, Hilford assumed leadership of the marketing and business development functions seven months ago.
"We'd been very opportunistic in the past, going after anything that was out there," he stated. "Our strategy was not focused and our marketing was fragmented and disorganized. Our branding was lackluster even though we'd been in business for 33 years."
Matching Experience to Needs
When Access Sciences' CEO met Clay Spitz, a Chief Outsiders principal, outside of work, the timing was right to upgrade the company's marketing effort. After assessing their needs, Spitz matched leadership with Chief Outsiders Partner and fractional CMO, Yvonne Brown, with over 25 years' experience in global technology marketing and business development.
"Yvonne brought discipline, marketing expertise and experience in our specific market," stated Hilford. "That led us to select her over other Chief Outsiders candidates. Simultaneously, we hired Angela O'Pry, who came with a marketing background and experience, as marketing coordinator."
Growth Strategy
Digging Deeply
Brown began working immediately to understand Access Sciences' business, where the opportunities lay and where to focus. "Yvonne dug very deeply," related Hilford. "She talked to clients and interviewed half of our higher organization. She also evaluated several competitors."
"She was very collaborative in what she did," he added. "She would hold her ground and defend it, bringing her best professional knowledge to the table. Yvonne also knew when to step back and move on."
Facilitating Dialog
Brown skillfully directed the conversation around Access Sciences' branding and corporate identity. "Those conversations can be dreaded," related O'Pry. "But, Yvonne did a great job facilitating and bringing in everybody's opinions, combining them with data from our competitors and what clients are saying."
Activated SWOT
Drawing on the insight generated, Brown developed a 360 degree Activated SWOT analysis that spelled out objectives and recommendations for the next 12 months.
"It was very good to have confirmation about some of the strengths, weaknesses, opportunities and threats, have new ones identified and ways to address them," stated Hilford. "The content of Yvonne's work was outstanding."
Messaging and Focus
Brown and the Marketing team then worked to refine branding and top-level messaging. Updating the terminology used to describe the business, they found that Access Sciences' work could be positioned as leading edge digital transformation.
"We repositioned the company in the digital enterprise space, a high growth area," stated Brown. "From there, we put together a marketing plan and go-to-market priorities."
"The messaging is excellent," added Hilford. "I'm putting together a company overview right now using the new language we adopted."
Brown also helped tighten the industries targeted and our offerings. "We're going to be more disciplined in our efforts," explained Hilford. "She advised us on how to focus on the important capabilities and industries, while prioritizing opportunities that come to us."
Growth Results
Long-term Growth
Access Sciences now has a comprehensive growth strategy for today, but with a long-term perspective. Brown brought focus, new ideas and organization to the path forward. Her work has generated confidence in the business potential of the selected market segments.
"The company is now positioned in a hot area for growth with messaging refreshed so that prospects better understand Access Sciences' range of offerings," stated Brown.
"Yvonne thought outside the box and suggested that we look at a couple of growth areas that fit very well with our skill sets and experience," related Hilford. "With some hard work and a little luck, this direction could double the size of our organization. We're very excited about that."
Marketing Buzz
The change in the company's marketing effort feels dramatic. "It's more than a step change," said Hilford. "We're executing the marketing plan Yvonne created in a way that's intentional, and we're already starting to see a return on that investment."
"Now, we have a good sense of direction," added O'Pry. "It's recharging for a lot of employees. They're very excited about our branding, the website re-design and other tactics of the marketing plan. It's generated some buzz internally."
Marketing is confidently generating collateral that describes the company in a way that is understandable to a lay person. "I've used some of the words in conversation, especially in our value proposition, and I'm not getting that deer in the headlights look anymore," confirmed Hilford.
Expectations Exceeded
Brown's work has taken a large burden off Hilford's shoulders. "There's no way I could have been successful in this job without her help," he reported. "Yvonne's work allowed me to focus more on developing business, and we're seeing some excellent success."
"It definitely gave me a runway right from being hired," added O'Pry. "Less ramp time for me."
"Yvonne's work was outstanding," concluded Hilford. "It exceeded my expectations. Was it worth it? Absolutely. I'd do it again."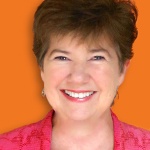 Contact Yvonne Brown
Search
Everything you need to know about Digital Transformation
Subscribe
The best articles, news and events direct to your inbox