From Super Typhoon Yolanda to the 2016 Kidapawan protest, the 2010s were marked by increasing severe weather events caused by climate change, which adversely impacted the lives of millions of Filipinos.
Despite being a relatively weak typhoon, Ondoy unleashed over a month's worth of rain in Metro Manila and nearby areas in just a matter of 24 hours. It left over 600 people dead and P11 billion worth of damage to agriculture and infrastructure.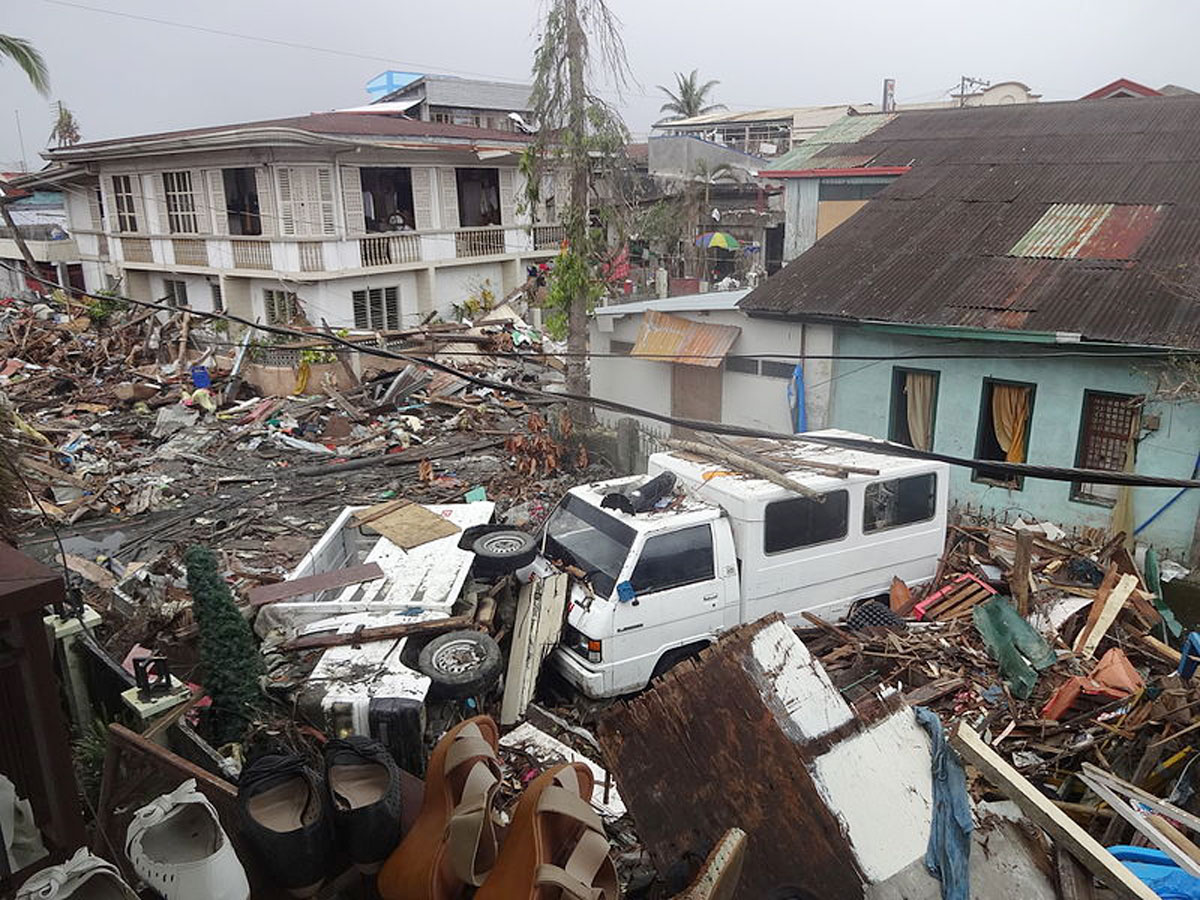 As the greater part of the decade was under the administration of Benigno Aquino III, it bore much of the brunt of these severe weather events.
At the time, people in Samar and Tacloban were unaware of what a storm surge was, with many opting to remain in their coastal communities even as the government issued storm warnings on Yolanda .
The Duterte administration has been spared so far from such an extreme weather disturbance. The lessons from severe weather events during the previous administration have also made local communities more vigilant and prepared for natural disasters.
In other severe weather events that affected a wider area, however, casualties were still unavoidable, although on a lesser scale than those that struck during the Aquino administration.
Apart from tropical cyclones, climate change has also caused prolonged dry spells that have adversely affected Filipinos in the past decade.
The impact of that dry spell was greater in Central Mindanao, with thousands of farmers affected.
The standoff between the protesting farmers and local police led to a violent dispersal in which three people were killed and hundreds from both sides were injured.
The dispersal, which reminded people of similar deadly confrontations between state forces and protesting farmers such as in Mendiola near Malacañang and , further tarnished the Aquino administration's reputation in Mindanao during an election year. Hacienda Luisita in Tarlac
While the decade was marked by the worsening impact of climate change on the country, there was also progress in terms of climate change resiliency, on the part of both the government and the private sector.
Leveraging on existing technologies in weather forecasting, flood monitoring and hazard detection, Project NOAH enabled the national government and local governments to receive information on severe weather events and the hazards they pose on local communities. As such, it allowed local communities to respond quickly and appropriately to evacuate people in harm's way.
When Project NOAH was transferred to the University of the Philippines in 2017, it was replaced with , a similar application managed by the DOST's Philippine Institute of Volcanology and Seismology. It combines information on seismic and volcanic activities with weather and flooding events to enable local communities to respond immediately to potential hazards.
Likewise, efforts were also made during the past 10 years to improve PAGASA's weather forecasting capability through the acquisition of equipment such as additional Doppler radars , and . automated flood monitoring devices
Search
Everything you need to know about Digital Transformation
Subscribe
The best articles, news and events direct to your inbox