The chief executive of the Royal Town Planning Institute (RTPI) has called for greater resources to be given to local authority planners to enable them to deliver net zero carbon emissions by 2050.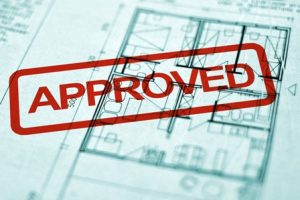 Victoria Hills said the new Government now needs to address key issues to ensure town planners and the planning system are able to deliver sustainable, well-designed, successful urban and rural places into the future.
She said: "We urge them to now act fast to ensure planning and planners are adequately resourced to enable local planning teams to deliver for communities. There is now a golden opportunity to invest in the much needed infrastructure to unlock the potential to deliver the communities that people want to live in. Strategic planning can play a key role and we urge the incoming Government to embrace it and more forward with further devolution."
"Over the past decade, local authority planning teams have seen a reduction of 42% in funding, a situation which must now be urgently addressed to enable us to meet the challenges ahead."
A recent survey by the RTPI revealed that an overwhelming majority of UK planners want the government to give stronger direction and more resources to enable local planners to deliver net zero carbon emissions by 2050.
Nearly 80% of respondents agreed that climate action should be a top priority for planners, but only 17% felt the national planning system or policy framework was well-equipped enough to deal with the current climate crisis.
Nearly 90% of respondents agreed or strongly agreed that there needed to be stronger direction from central government and greater resourcing, training and capacity for local authority planning departments to enable more effective local planning for net zero carbon.
Responding to the survey results, Ms Hills said: "The Government's own advisory body, the Committee on Climate Change, has acknowledged the role of planners in taking decisive and effective climate action, but without strong direction from central government and an increase in resources and capacity at a local level, it will be impossible for planners to meet the challenges of climate change and achieve the target of net zero carbon emissions by 2050.
"These challenges are so significant and long-term that widespread and fundamental changes in the way our societies are organised and managed will be required. Planning can't resolve this issue on its own."
The RTPI has recently joined the UN's Planners for Climate Action Campaign, which aims to promote climate action through responsible and transformative urban and territorial planning practice, education and research.
Earlier this year, The RTPI launched its Resource Planning for Climate Action campaign, calling on government to take radical climate actions around buildings and transport, and to develop a tool to help local authorities gauge the carbon impact of existing and emerging local plans.
The campaign calls on the Government to:
ensure that all new build homes are zero carbon and that measures and resources are put in place for existing homes to be zero carbon and to begin a major national retrofitting programme for existing homes;
Roll-out SCATTER, a tool for assessing the carbon impact of existing and future local plans, on wider scale;
ensure that climate change mitigation is a vital component of wider planning and infrastructure policy and that government listens to the planning profession in formulating that policy;
give more resources to local planning authorities;
empower devolved national governments and local authorities to lead on climate change mitigation in the devolved nations at local level and give them the resources to do so;
invest in UK infrastructure for smart energy heat and sustainable mobility, including greater collaboration between the ministries of BEIS, DfT and HCLG, as well as devolved governments.
Respondents called for zero carbon targets to be set in Building Regulations, more collaboration with other industries in the built environment sector, greater subsidies for retrofitting and more focus on transport planning.
* In 2015, world leaders agreed to 17 goals for a better world by 2030. https://www.globalgoals.org/ These goals have the power to end poverty, fight inequality and stop climate change. Guided by the goals, it is now up to all of us, governments, businesses, civil society and the general public to work together to build a better future for everyone. Syntegra's work is underpinned by many of the goals.
Global Goals 13: Climate Action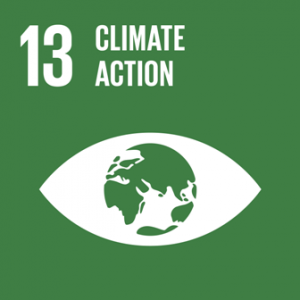 Take urgent action to combat climate change and its impacts
Target 13.2: INTEGRATE CLIMATE CHANGE MEASURES INTO POLICIES AND PLANNING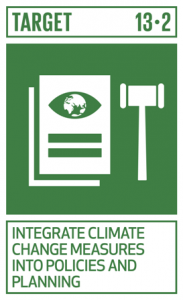 Integrate climate change measures into national policies, strategies and planning.
Search
Everything you need to know about Digital Transformation
Subscribe
The best articles, news and events direct to your inbox