VietNamNet Bridge – Luu Binh Nhuong, a permanent member of the National Assembly Committee for Social Affairs, speaks to the newspaper The gioi & Viet Nam (the World & Viet Nam) about the imperative to train highly skilled workers.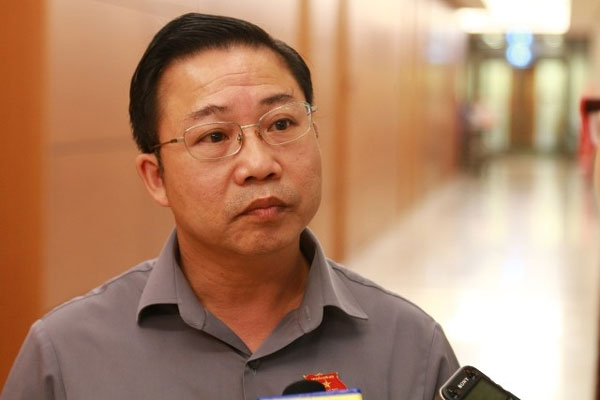 How do you evaluate the labour quality of Vietnamese workers compared with their peers in other ASEAN states?
At present our labour force is rather strong with 54 million people. We are strong at assembling, electronics, garments, leather shoes and household equipment for export. But this is also an indication that Viet Nam does not have expertise in producing high-quality products.
Another weak point is that there is still a mismatch between supply and demand in our labour structure. In addition, there is a disparity between the number of technicians and experts in comparison with college/university graduates. As a result, tens of thousands of university graduates and post graduates are unemployed.
What do you think about the chances our young labour force have of finding jobs in the international market?
In my opinion, the young labour force should adopt the right working attitude for advanced and professional industrial production in the context of a global market. Another weakness of our labour force is poor foreign language and soft skills in solving problems at work and in social relations.
So which skills should our young labour force focus on?
They should have been trained when they were still at high school. As we all know, we're now living in a digital era, so knowing a foreign language has become compulsory for all young workers. In addition, they should constantly improve their working skills.
Last but not least, for those who want to work abroad, they should always bear in their minds that they are Vietnamese.
To train high quality human resources, where do we start?
Our vocational training programs should be based on labour market demand. Good co-ordination between enterprises, training establishments and the trainees is a key to success. In other words, the training establishment must follow the enterprises' requirements.
Meanwhile the State and functional agencies should be well informed about foreign labour market demands. Particularly, our foreign based labour agencies should be a good bridge helping the Government find labour contracts for our guest workers.
Do you know of any good example in ASEAN countries from which we could learn in this field?
Thailand is a good example for us to learn from, particularly their experience in labour market information. You know, having good market information is an essential factor in securing a labour contract. When they know about the quality and quantity of the workers that an enterprise will require, they inform the job training establishments about such requirements for them to recruit the trainers and trainees.
I have to say that through my visits to enterprises in major industrial zones in southern Thailand, I highly appreciated the close relationships between local labour organisations – a very good input for training workers for future jobs.
During my visit to the Philippines I also learned quite a bit. The Philippines Ministry of Labour and Employment has even created web sites on labour laws in foreign countries. They also design a system of training models to suit the requirements of each labour market. That's why I have to admit that the quality of the Philippines guest workers is high, particularly those employed as domestic or healthcare workers.
Search
Everything you need to know about Digital Transformation
Subscribe
The best articles, news and events direct to your inbox
Read more articles tagged: HR