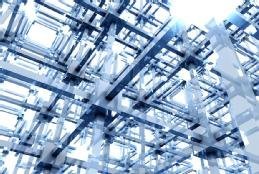 BACKGROUND IMAGE: Spectral-Design/Fotolia
E-Handbook:
Article 2 of 4
Get started Bring yourself up to speed with our introductory content.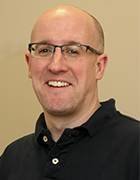 People analytics tools can improve many areas of HR, including recruitment. However, those tools only benefit those who prepare the right way.
People analytics tools are increasingly being used to help companies gain a competitive edge. One use of people analytics that's just starting to take off is recruiting.
Finding workers who will best fit your organization's culture requires ensuring that your data first aligns with your model of an ideal candidate. After all, why spend money and time searching for the perfect employee when you can't identify such a candidate in the first place?
That's one of piece of advice offered by executives who tap people analytics technology to recruit employees. Here's another tip: Start slowly and aim for small targets when first applying people analytics to your recruiting practices. Incremental steps will provide you with an informed view of efficiencies and areas that need improvement, and will support HR's future requests to invest in more technology.
People analytics tools for small and large companies
"Some companies think they can't play in the people analytics space because they don't have the data or are not advanced," said Jason Averbook, CEO of the HR consultancy Leapgen. "But my view is, any bit of intelligence you can provide to HR workers or leaders, it's better than nothing."
People analytics for HR tries to make sense of the troves of employee-related data that organizations often sit on, providing insight on goals such as better engaging employees, improving performance management and determining who's at risk of quitting. People analytics also attempts to boost recruiting efforts, helping organizations determine what kind of employee would be best suited for a position and which candidates fit that profile.
The professional services firm Genpact embraced the precursor of people analytics — HR analytics — more than a decade ago by crunching data to retain employees. After years of measuring employees' motivations and performance to ascertain if workers might consider leaving the company — as well as why and when — two years ago, Genpact turned its analytical focus to recruiting. The company worked inside-out because it first wanted to learn what shaped its best employees so that recruiters would know who they should hire.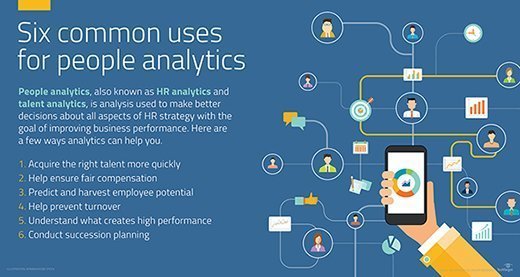 "A persona was formed," said Rohit Tandon, Genpact's chief analytics officer. "Once we had it, we went out and tried to marry the image of our people with those who would be successful, and [it allowed] us to profile the right candidates. From our existing talent, we had their necessary demographics and viewpoints of what kind of aspirations [the best employees] have to then identify the type of groups of people to go after."
Echoing Tandon, Andrew Spence, an HR consultant at Glass Bead Consulting, tells companies they should identify the traits that make good employees before using any technology to find them. This requires defining the metrics applied to searches — attributes such as longevity, production and collegiality.
Once the metrics are set, repeatedly test and refine the methods used to collect the data. Then, solicit widespread support to ensure the criteria for the ideal employee is authorized by your stakeholders. Not getting that authorization is "where teams slip up," Spence said. "It's about winning your argument."
Buying people analytics tools
Genpact created its own people analytics recruiting technology because commercial offerings couldn't provide what the company needed, Tandon said.
It's difficult to get HR analysts and consultants to specify which people analytics technologies work best for recruiting, largely because the market is just emerging. But one consultant, Steve Boese, said he's heard several companies praise Infor's Talent Science portal for applying predictive analytics to make sense of behavioral and performance data and boost recruiting.
Boese, who also serves as the co-chair of the HR Technology Conference, said Pymetrics's gamification of hiring — a quiz of candidates and employees to match them with jobs — is also making headway with companies. Similarly, some companies have credited Plum's prehiring assessment tool with helping them review prospects.
For the moment, people analytics technology seems to work best filing jobs that can be easily defined, Boese said. Retailers and call centers particularly find the technology useful because they fill positions with clear-cut duties that can easily define what constitutes a successful employee.
While its positions are more complex than those found in retail, Hub International has enhanced its recruitment efforts with a variety of people analytics tools. The insurance broker wanted to hone its recruiting processes because it faces pressure to ensure the more than 3,000 employees it hires annually are the best of a selective bunch in a small pool of qualified recruits.
We were perceived as an old-school insurance broker, so we got more involved in people analytics two years ago to track our recruiting behavior and change that perception.

Charles Lillyprogram manager for talent acquisition, Hub International
"We were perceived as an old-school insurance broker, so we got more involved in people analytics two years ago to track our recruiting behavior and change that perception," said Charles Lilly, Hub International's program manager for talent acquisition. "Instead of buying job postings and simply getting candidates, you have to do more. It's become a candidate's market, and it is harder to find the talent you need. So we're trying to figure out the quality of a candidate and where they are in the recruitment process."
Lilly and his staff divided their technology purchases to focus on specific recruiting areas. Software from DirectEmployers tracks visitors' interactions with career opportunity pages on Hub International's website. This analysis of users' interaction with surface-level information gauges whether prospective employees see information Lilly's team wants them to see, and if they are effectively lured into the company's recruiting funnel.
Another technology product, from Avature, keeps tabs on job application forms inside the funnel, measuring prospects' interactions with specific questions that let Lilly's staff gauge if these visitors are genuinely looking for a new job and what piques their interest. Avature's offering also has a CRM component that enables Hub International to segment candidates by experience, and other attributes so they can target them with personalized marketing-type campaigns.
"We see things we weren't able to see before," Lilly said. "Before, we couldn't tell if they were coming from LinkedIn or another site. With better insight, we can see what people were doing before they interact with our website. It helps us figure out where to spend time and money advertising for candidates. We can see if there is correlation on little things, like behavior between people who come to us through, say, Indeed, and those who come from another site."
Where to start with people analytics tools
Glass Bead's Spence urges companies to start slowly when investing in technology, and maybe even try people analytics internally first in a known area, such as retention.
"If you can measure the impact of a person leaving, that can help the bottom line, and you can then sell finance to invest in more technology," he said.
If they haven't already, HR departments will soon recognize the value of people analytics because the data can enable HR leaders to validate their methods, Spence said.
"CHROs [chief HR officers] who use people analytics will sprint away from their competitors," he added. "It will be a real advantage to say, 'Not only did I use people analytics, but I can prove I improved the quality of my new hires and stopped attrition and saved the company $10 million a year.' "
Albert McKeon asks:

What people analytics tools has your company used to improve recruitment?
Search
Everything you need to know about Digital Transformation
Subscribe
The best articles, news and events direct to your inbox