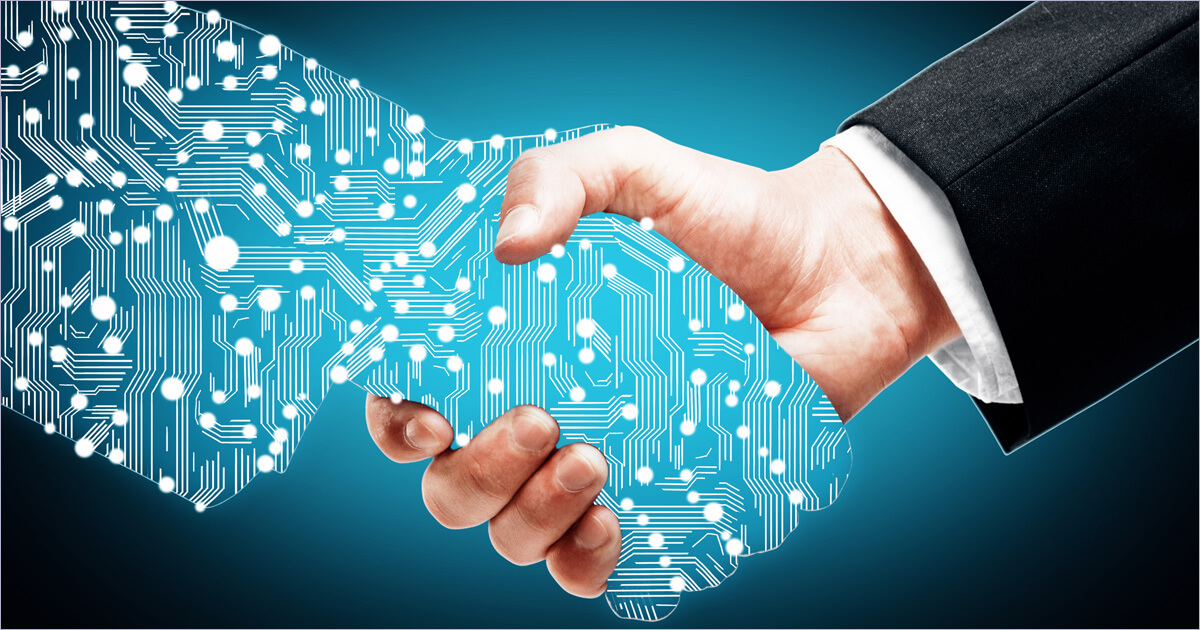 Digital transformation is most commonly associated with next-gen technologies that are powering deeper connections between brands and their customers. Advanced analytics, machine learning, artificial intelligence-we've entered a new era built on an unprecedented amount of information. Yet for many companies, the real-life practicalities of digital transformation are significantly less about these tools and more about the humans who employ them.
Professionals across industries are being challenged to adapt to rapidly changing skills needs. Marketing, in particular, has undergone seismic change in just a few years. In fact, I'd say it's not much of a forecast to assume the marketing industry of 2020 will be significantly different from what we're seeing today. Preparing your teams for long-term digital transformation success is not a question of solution training, but one of accepting that transformational change is the new normal.
Taking a human-first approach is critical for building a culture of transformation within your organization. As digital transformation takes hold, here are a few things to keep in mind:
Redefining Core Skills for the Intelligent Enterprise
The basic marketing tool kit remained largely unchanged for decades. Today, digital transformation is completely changing how we learn about customers, their purchasing behaviors, and how we develop complex personas. We can now truly speak to an audience of one, rather than focus on the lowest common denominator. Many professionals, myself included, have watched this shift unfold in real time. It's incredibly exciting, but it places new pressure on having the skills required for developing the digital behaviors needed to succeed in the intelligent enterprise.
We are often left asking ourselves, where are our customers? What channels do they prefer and how can we adjust accordingly? In politics for example, campaigns are turning to text message outreach as it has shown to have a 90 percent open rate compared to other methods. The future lies in marketers' ability to combine customer and context with their own creativity and imagination. Modern skill sets need to focus not on one specific technology use case, but on how to match customer-centricity with an effective mix of campaigns, programs, channels investments, and tactics.
Meeting Customer Expectations by Reinvigorating Human Connections
Today's consumers have high standards. They expect businesses to understand them as an individual, and then use this information to create meaningful connections that demonstrate brand value. Take TGI Fridays-through artificial intelligence, the restaurant chain analyzed millions of transactions to create deeply personalized campaigns. It doubled its to-go business, increased social media engagement by over 500 percent, and tripled the frequency in which guests placed orders online. Consumers weren't responding to the technology; they were responding to the connection the brand was able to make.
Find opportunities to connect your staff with customers themselves on a quarterly or monthly basis. Rapidly responding to changing needs and expectations is significantly easier when you have a direct line to the source.
Embracing Diversity of Thought
One of the cornerstones of the digital era is just how much knowledge is at our fingertips at any given moment. Not just customer information, but every school of thought, every perspective, every point of view. We are constantly presented opportunities to expand our horizons and challenged to think differently.
This mind-set needs to be embedded within the culture of the organization. Create a space that fosters open conversation and promotes new perspectives-that's what inspires innovation. In fact, brands that emphasize their diversity and inclusion efforts see higher engagement than their counterparts who do not. found in an internal study that greater representation of women in management positions-between 40 and 60 percent-correlated with superior performance on employee engagement.
Preparing for the Future
Digital transformation is a story of flexibility. How quickly can you adapt to customer needs? How well do you know your audience? It requires working with your employees on an ongoing basis to create a culture that is ready for a constant stream of technological advancement and industry upheaval. Arming them with the right skills and tools is the best defense against an uncertain future.
Siddharth Taparia is the senior vice president and head of marketing transformation and strategic partnerships at SAP. In his current role he is responsible for strategy and transformation of marketing at SAP as well as overseeing SAP's marketing partnerships with companies like Apple, Microsoft, Google, Deloitte, and others. He has been with SAP for the last 13 years and has held several leadership positions across consulting, product management, solution marketing, and mergers and acquisitions.
Search
Everything you need to know about Digital Transformation
Subscribe
The best articles, news and events direct to your inbox