There's great value for companies to use automation technologies in analytics, taking advantage of the vast data sets now available. Making machine learning models more precise isn't just about technology; but a reimagination of business structure and the roles of tech and people.
Nearly every industry today is swimming in data, and the floodgates are not closing any time soon. Expert projections suggest a 4,300% increase in annual data production that will create 35 zettabytes by 2020.
As the acceleration of data analytics continues, more businesses are realizing the necessity for an efficiency of increased automation across their organizations. In fact, nearly three-quarters of business leaders and employees believe at least some part of their job could be automated. Yet, there's also an ongoing debate around the linear computational ability of machines, which inherently lacks business logic.
A more effective approach is to instead amplify human intelligence through technology, ultimately to figure out in a machine learning world which business processes should be automated versus what can be automated. Either way, striking a proper balance between automation and human intelligence in data analytics is no easy task. While we may soon reach a point of "singularity" where computer processing power will completely match or even exceed brain "power," we're not there just yet, and let's not confuse processing power with reasoning power.
A common mistake around automation is failing to recognize the necessary human element of the technology. While computers are certainly capable of extraordinary feats, human programming is still the core behind these outputs. Human intelligence is required to create any kind of automation right now, and the resulting automated processes are therefore not inherently intelligent themselves. For this reason, we cannot consider big data and analytics as true intelligence, despite appearances. Big data and analytics, as well as data mining, natural language processing, pattern recognition and more are all byproducts of models developed by humans. None of these tools, complex as the may be, can exist without at least some initial human involvement. That's why all the surrounding business and political talk of automation and job displacement tends to be hyperbole.
Automation allows us to do our jobs better, and in fact, paves the way for new types of jobs too. While physical activities in highly predictable and structured environments do show greater technical automation potential, that does not mean roles across organizations will be taken over by machines.
The real opportunity for artificial intelligence is as a collaboration with humans to solve the problems that are currently out of our reach. Any computer can run programs or process data, which is why these are not the most beneficial qualities for humans nor indicators of artificial intelligence. Rather, it is how humans help lead artificial intelligence to understand our most pressing issues and come up with smarter solutions together.
The value for companies to deploy automation technologies in analytics is undeniable. Vast data sets today are helping to make machine learning models even more precise, and the innovations in computing power are remarkable.
The starting point for business leaders should be to embrace the transition toward automation and the performance benefits available today. This will require not only an investment in the technology, but also a complete reimagination of business structure.
Even still, there is continued speculation about the various technological challenges before machines can cognitively match the performance of human counterparts. Matching or exceeding human performance is only part of the conversation. In truth, since our earliest days as a species, automation technologies have always been and will always be our partners.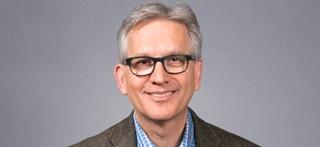 In his role as Senior Vice President of Engineering at Alteryx, Inc., Jay Bourland's focus is delivering great software products that users love, building high performance teams and creating cultures in which data-driven decisions thrive. Jay joined Alteryx in 2016, bringing 20 years of high technology experience to the company. Prior to Alteryx, he led the Customer Engagement Solutions line of business and served as the Group Technology Officer for Pitney Bowes Software. While serving as the Vice President and General Manager of the Customer Data Quality and Data Integration business, he was responsible for re-establishing Pitney Bowes in this market and turned a business in 10% decline to a 40% growth rate. He has also served in various product management and professional services roles. Prior to the private sector, he worked for several years in higher education at University of Washington, Stanford University and Colorado State University. Jay has an M.S. and Ph.D. in Applied Mathematics from Southern Methodist University. His B.S. in Mathematics with a minor in Computer Science is from University of Tennessee at Martin.
The InformationWeek community brings together IT practitioners and industry experts with IT advice, education, and opinions. We strive to highlight technology executives and subject matter experts and use their knowledge and experiences to help our audience of IT … View Full Bio
We welcome your comments on this topic on our social media channels, or [contact us directly] with questions about the site.
Search
Everything you need to know about Digital Transformation
Subscribe
The best articles, news and events direct to your inbox
Read more articles tagged: