Ever wonder how Google, Microsoft, and IBM are winning the race for tech talent? It just might boil down to the ability to weave relevant learning and development opportunities into every stage of employee life cycles.
Does finding your dream candidate feel harder than ever? You're not alone.
For the first time in US history, there are more job openings than people to fill them. As businesses push up against this labor wall, the crunch for tech talent, in particular, is reaching a tipping point.
The hiring landscape has changed, and traditional tactics to nab hard-to-get talent just aren't as successful as they used to be. High recruiter commissions, escalating salary offers, and enticing benefits packages only work if there are enough skilled workers to attract.
Instead, companies need to rethink their talent recruitment and training practices for a new era of skilled labor scarcity. As every company becomes a tech company and demand for advanced IT and programming skills reaches an all-time high, businesses must take a more innovative and proactive approach to shaping a workforce capable of propelling them into the future.
In the course of helping thousands of organizations level up their tech teams, I've seen a handful of companies that are ahead of the game. As opposed to battling in the trenches, they're building new pathways to achieve their talent goals. Here are some of the best practices companies can quickly adopt from their best-in-class brethren to win the war for tech talent:
Start an apprenticeship program
The best way to learn a new skill is from someone who's already mastered it. Many companies now recognize that creating apprenticeship programs is a powerful way to prepare the next generation of skilled talent. Microsoft is leading the charge with Microsoft LEAP, a software engineering program billed as a "modern apprenticeship" where participants can be taught and mentored by experienced engineers.
Established in 2015, Microsoft LEAP is a 16-week immersive program that "combines traditional classroom learning with hands-on projects in a real-world development experience." The program offers three learning paths: software engineer, technical program manager, and support engineer.
It seems to be working. Participants are paid an hourly rate during the program, 95% of alumni are gainfully employed by the tech industry, and just over half land jobs at Microsoft.
Partner with your local university
What about partnering with your local college or university to create new learning opportunities for potential employees? That's what Google's doing with its new IT Support Professional Certificate. The program, developed by Google and hosted on Coursera, is designed to help people prepare for an entry-level job in IT in about eight months, all without any previous experience.
Beginning in fall 2018, learners will be able to enroll in the program at more than 25 community colleges all over the country. Once they complete the program, they'll be connected with more than 20 top employers who are looking to hire IT support talent, including Bank of America, Walmart, Sprint, TEKSystems, and, of course, Google itself.
Incidentally, this is also directly related to the work Trilogy Education is doing, partnering with universities to help companies bridge hiring gaps in fields like coding, data analytics, and cybersecurity.
Democratize your hiring requirements
Tackling the labor shortage is about more than just upskilling workers. It's also about moving away from recruiting practices that limit the pool of qualified workers available for hire. Many companies are starting to evolve their hiring requirements to access untapped new talent reservoirs.
IBM is one such company. Rather than limit their talent search to applicants who have a traditional four-year degree, they're expanding their search to include any candidate who can demonstrate the necessary technical skills. Along the same lines, companies are using tactical tools – such as one that allows recruiters to screen candidates based on skills specifically related to open jobs, rather than relying just on a resume – to further democratize the process.
The idea is to take steps to reduce the bias in the application process and create more equality. This will yield greater opportunity for a wider pool of applicants, and make it possible for companies to get the tech talent they so desperately need.
Turn your leaders into teachers
What do SpaceX, PayPal, and Wells Fargo have in common? They all have employees who moonlight as coding instructors at university-run boot camps across the country. This brings a whole host of benefits to their employers.
For one, these employees-turned-teachers are learning new skills while teaching the next generation of coders, programmers, and developers. Not only does this help them become more valuable individual contributors, but it also keeps them in touch with the latest trends shaping the developer community.
These instructors can fuel the learning culture within your company, foster communities of practice, and improve your employment brand, all of which help attract fresh tech talent to your organization.
Don't wait to upskill your team
Two decades ago, Sun's Scott McNealy suggested that unless refreshed, the value of an engineer's knowledge diminishes by 25% per year. We like to think of it as the inversion of Moore's Law. If you're working as a software engineer today, your knowledge of COBOL or Fortran (or maybe even Ruby) won't do you much good.
As you work to bring new talent to your team, you need to keep your employees' skills current if you want to keep them-and your company-productive and viable. In fact, in a recent research study by Randstad, "Feeling equipped with the latest digital and technology skills" was among the top factors cited for job satisfaction.
J.P. Morgan Chase is putting this insight into practice. Recently, the company announced it is revamping its entry-level program for new technologists by adding a two-year curriculum focused on technical skills and hands-on experience with more challenging projects.
It's a smart move. Millennials identify learning and development as one of their top reasons for jumping ship. The better you can weave relevant learning and development opportunities into every stage of your employees' life cycle, the better prepared your company and workforce will be to face the future when it arrives.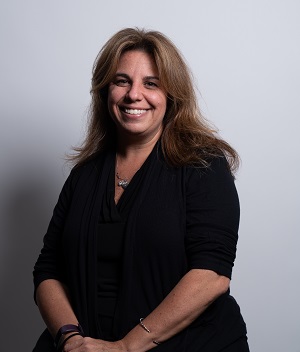 The InformationWeek community brings together IT practitioners and industry experts with IT advice, education, and opinions. We strive to highlight technology executives and subject matter experts and use their knowledge and experiences to help our audience of IT …
Jamie Farrell is Chief Business Officer at Trilogy Education, a workforce accelerator that partners with the world's leading universities to help companies close the digital skills gap. More than 2,000 organizations–from startups to the Fortune 500–grow and train their tech teams with Trilogy Education.View Full Bio
We welcome your comments on this topic on our social media channels, or [contact us directly] with questions about the site.
Search
Everything you need to know about Digital Transformation
Subscribe
The best articles, news and events direct to your inbox
Read more articles tagged: