The answer is multifaceted, but two of the biggest reasons for employee turnover in tech are lack of scope for career development and flat salaries.
We all know that the tech sector has a talent shortage problem. But even those companies who are winning the battle to get skilled IT professionals through the door aren't necessarily winning the war.
Tech's skills gap is only half the problem, and in the scurry to generate more talent and upskill professionals already in the market, organizations are neglecting to address the other major barrier to great tech talent; turnover.
Today, tech has the highest employee turnover of any business sector, with a staggering churn rate of 13.2%. Even if companies do manage to attract and onboard a great candidate, chances are they won't stick around for long.
Turnover is an issue found in every tech business, no matter the size. While Google is often hyped for its comprehensive benefits package and quirky offices, the average length of service for Google employees is just 1.1 years. Amazon's tech workers tend to stay for only one year, and Apple fares little better, with a typical tenure of 24 months.
So why does the tech space have such a hard time retaining staff?
Lack of growth
With a typical IT role paying almost double the cross-industry average in the U.S., you might be surprised that salaries are a key sore point for many tech professionals.
Wages in tech are unquestionably decent, with many businesses hiking up salaries to put themselves at the front of the line for talent. But the issue is that too many companies think that once they hire a great candidate, their work is done.
Like employees in any other industry, tech workers want to know they have potential to grow in their role. They want to see a clear career path. They want to know that their employer values their contributions and has plans for them in the long term. If the only way for a professional to get a pay rise is to change jobs, you can be sure they're not going to hang around.
Lack of scope for career development and flat salaries are two of the biggest reasons for employee turnover in tech. A recent study of a niche technology ecosystem found that a third of workers were planning to leave their current roles within the next year; 44% cited a lack of salary increase and career stagnation as the main reason for jumping ship.
Intense competition
Low unemployment, a growing talent shortage, and idling wages have created a culture of fierce competition amongst tech employers.
Often, your tech employees don't even have to actively look for other roles to be tempted away from your business. Conditions in the market have given rise to intense recruiting efforts as companies vie for the best candidates.
Ever walked down a street where every restaurant has someone standing at the door, trying to tempt you in? That's what it's like to be a tech professional in today's market. It's a candidate's world out there, and with open positions significantly outstripping the number of professionals available to fill them, there are always several doors open to a skilled tech worker.
Company culture
The importance of company culture has increased enormously in recent years. Businesses want candidates who match their values, and professionals want to work for companies with purpose, in a healthy, happy environment.
If organizations want to attract, and more importantly, keep, the best talent, they need to be creating a space these professionals want to be in. Tech workers have too many options open to them to put up with toxic environments, poor treatment, or a lack of strong ideals in their workplace.
Inclusivity is a particularly significant issue in tech. Tech needs a more diverse workforce to survive, but too many organizations in the tech space aren't providing an inclusive culture where professionals from all backgrounds can thrive. Even companies that have made a big push to encourage diversity with their hiring policies can find themselves facing high churn rates if those attitudes aren't filtering through to the wider company culture. Pay disparity, discriminatory practices, and "boys' club" atmospheres still prevail, and failure to address these issues is costing businesses enormously.
Companies that let their diversity and inclusion efforts die at onboarding are pushing great talent out, in search of somewhere they feel more valued; often, right out of the sector entirely.
Given the tech sphere's talent shortage, and the fact that it takes an average of 51 days to fill an IT role in the US, businesses simply can't afford to ignore turnover.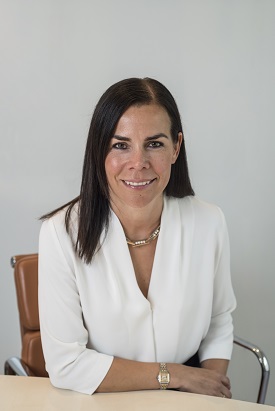 Zoe Morris is president at niche technology recruiters Nelson Frank. She has played a vital role in building Frank Recruitment Group into the global, award-winning specialist recruitment firm that it is today. Under her leadership, the company has consistently achieved substantial year on year growth has won many industry-based awards.
The InformationWeek community brings together IT practitioners and industry experts with IT advice, education, and opinions. We strive to highlight technology executives and subject matter experts and use their knowledge and experiences to help our audience of IT … View Full Bio
We welcome your comments on this topic on our social media channels, or [contact us directly] with questions about the site.
Search
Everything you need to know about Digital Transformation
Subscribe
The best articles, news and events direct to your inbox
Read more articles tagged: