Are you wondering what website conversion optimization is, or why your small business needs conversion optimization? Find out in this article…
Do you need to apply website conversion optimization in your marketing mix to increase conversion rates?
Driving visitors to your site is one part of the puzzle, and keeping those visitors on your website is yet another. Moreover, converting them to leads and loyal customers is yet another step to tackle.
However, your ultimate goal for applying website conversion optimization processes is to convert site visitors to leads and customers. Hence, if you can get your site visitors to complete your desired action, the next step is to transform them into loyal consumers.
Therefore, WCO offers you outstanding possibilities to get the job done because it helps you to turn existing users and new visitors into paying clients. Nevertheless, notice that conversion rates (CR) are not the same as website conversion optimization.
What is Conversion Rates (CR)?
Conversion rates are the percentage of web users who completed your desired action or task on the site. Put differently, any activity or step that your website visitors and users observe and complete on your site that harmonizes with your main objective is conversion.
More so, when you optimize your site and landing pages for conversion, you gain positive results for each page. These results are combined and counted as conversion rates. That is the percentage or ratio of web users who acted upon your offers and completed your ultimate goal of conversion.
This marketing metrics help you to understand the ratio of users and visitors who converted to leads and paying customers. Therefore, if you want to measure your conversion rates, some vital areas to quantify at are:
Notwithstanding, if you can calculate your conversion rates, it will help you to identify pages that support your interest and those that are not converting visitors. The non-converting pages are those that need website conversion optimization for better conversions.
What is Website Conversion Optimization?
Website conversion optimization (WCO) is the practice of implementing advanced analytical strategies in your marketing efforts, which will enable you to increase your conversion rates. In this context, you identify your business objectives and make better marketing decisions that will aid you to optimize those targets to improve your website conversions.
Hence, the process comprises understanding your website visitors' behavior. It also includes activities users performed on site, which revolves around the efficiency of using your website, and so forth. Plus, it covers why visitors and website users leave your site without completing your intended task to convert to leads.
In consequence, the analytical information you obtain via the use of conversion optimization tools will provide the expertise you need to carry out a sustainable website conversion optimization strategy. This step will help to boost your conversion rates.
Why Website Conversion Optimization Is Vital to Your Business
Conversion rate optimization or website conversion optimization is crucial to the success of your small business because it offers you in-depth knowledge of how your web pages and landing pages are performing over-time.
Furthermore, conversion optimization helps you to pinpoint marketing assets, channels, and pages that are producing maximum return on investment (ROI).
However, why are we debating on this subject?
We are discussing this topic because a lot of marketers are not pushing through their marketing campaigns with website conversion optimization (WCO) strategies. In fact, 74% of businesses state that converting leads to paying customers is their primary focus. That is, according to HubSpot.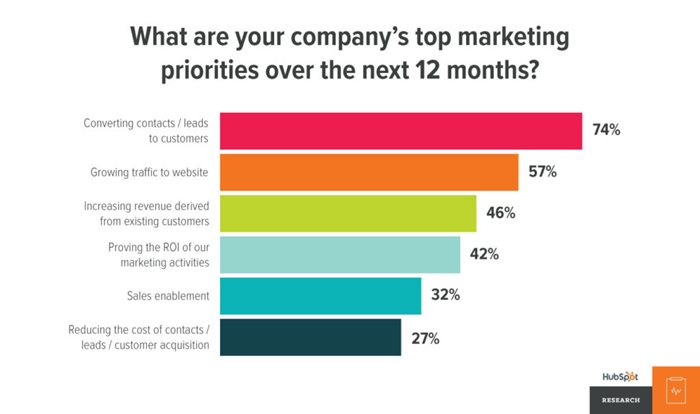 On the other hand, for 65% of companies, their biggest challenge is generating leads. Hence, these statistics show why website conversion optimization is vital to your business.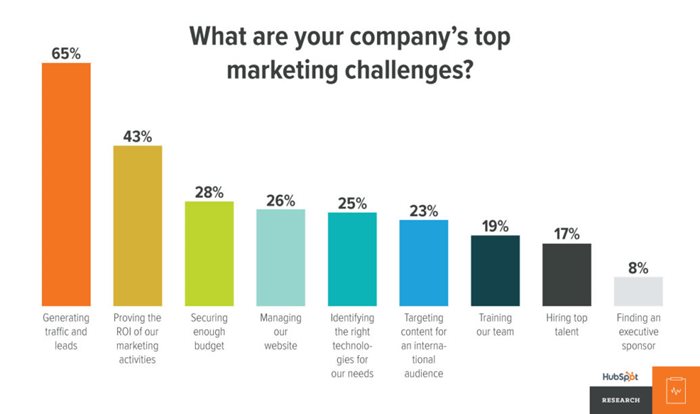 Still, not only will optimizing your website for conversion enable you to generate more leads and convert existing traffic to customers, there are several other benefits. Let us consider a few of them.
1: Additional Revenue With Website Conversion Optimization (WCO)
Whichever way you go in terms of driving web traffic – leveraging organic traffic or paying for web traffic, if the outcome creates higher conversion rates, it will translate to additional revenue. The result will generate more returns on your investment (ROI). How?
Here is how it works.
If your conversion rates increase by 10%, the additional percentage will convert to more income. For instance, 10% of 10,000 leads is 1,000. Therefore, if you sell a product for $97 for each download, it means that you are making an extra $97 x 1000 new leads. That equals $97,000 extra revenue.
The remarkable part of website conversion optimization is that it is cost-effective. Why? Because you are taking advantage of existing traffic to make more money. Thus, applying conversion rate optimization (CRO) to your digital marketing mix will let you generate more leads, improve sales, and increase revenue for each website visitor.
2: Reduce Customer Acquisition Cost (CAC)
As stated earlier, conversion rate optimization is a critical element for your digital marketing toolbox because it is cost-effective. It lowers client acquisition cost.
WCO is inexpensive in the sense that it reduces customer acquisition cost (CAC). Yes, it does; because it allows you to leverage on existing traffic. In other words, you gain more leads and make additional income without spending money on website traffic.
In light of this, if you correctly optimize your website for conversion, you'll be in a better position to grow your business several folds by attracting more leads with existing traffic. Then, you can convert them to paying customers.
Here is a comparable example of driving my point home. If your sales page is converting 10% of 10,000 website visitors, it means that you're turning in 1,000 new leads. Hence, if you optimize your landing pages correctly for conversions, and you increase conversion rates to 15%, it corresponds to an extra 5% new leads.
The new converts amount to 500 converted users. Now, let's do the math;
When the additional 5% buy your offerings at $97, that is $97 x 500 = $48,500 surplus revenue right there. In view of this, you can generate more income and grow your small business by applying website conversion optimization strategies that actually work.
By-the-way, do you know how to calculate the ratio of your conversion rates? Here is how to quantify it; 500 conversions divided by 10,000 web page visitors x 100 = 5%.
3: Website Conversion Optimization (WCO) Allows You To Focus On Crucial Traffic
Another reason to add WCO to your digital marketing toolbox is that it lets you channel your focus where it matters. And that include digital marketing assets that are spearheading your website traffic. For instance, you can direct your concentration to areas of your marketing campaigns that are converting your traffic to leads rather than on your entire site.
In this regards, you will be able to adjust pages that are not turning web visitors to leads and paying customers. This step is necessary since, according to Google, more people are searching for the terms, "conversion rate optimization."

Furthermore, research by HubSpot reveals that B2B & B2C businesses that have 10 to 15 website landing pages convert 55% more leads than brands with fewer than ten landing pages.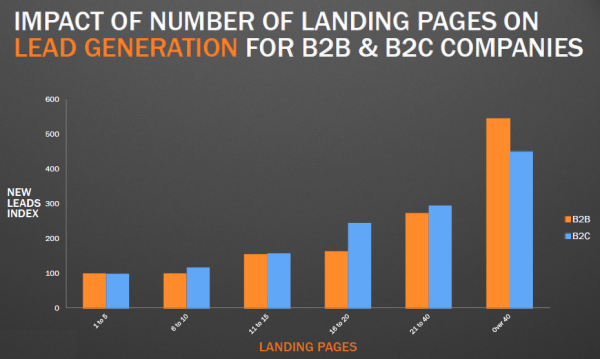 Source: HubSpot
The study points out that optimizing your web pages and creating more optimized landing pages is a profitable business venture. The reason is that the optimized pages provide more business opportunities. With that said, here are a few website conversion optimization tips that will help you boost your conversion rates.
How to Optimize Your Website to Boost Conversion Rates
There are many ways to improve your conversions with website conversion optimization. However, we will discuss only a few in this article.
1: Use Website Analytic Data to Boost Your Conversion Optimization Strategy
Several powerful conversion optimization tools can help you to supercharge your website's conversion performance. For example, with Google Analytics, you can evaluate your data to find methods on how to better strategize your conversion rate optimization (CRO) tactics to improve conversions.
These digital marketing tools will let you see web pages that are performing well on your site. That is, those that promote dwell time and the ones with higher bounce rates. The information would enable you to find landing pages and other web pages that are not converting visitors to leads.
Armed with such data, you will be able to make better decisions that will increase your conversion rates. Notwithstanding, for users and visitors to spend time on your site, you must create and publish compelling content as well as provide irresistible offers.
In this connection, here are some decisive steps that will enhance your website performance:
All these steps will help to improve your conversion rate optimization (CRO) strategy.
2: Optimize Your Website Conversion Funnel
The fundamental concept of a website conversion funnel includes four major parts. They are:
These portions each allows you to decide:
How to create brand awareness

How to nurture and engage your prospects' interest

What steps to take to move them to consider your offerings

What to do to convert them to paying customers
To make your conversion funnel work for you, you cannot start implementing strategies out of the blues. You need to identify what is already working and run tests. Apply expert advice and opinions and run tests on every step of the way.
Your tests results will show you what techniques are working and the ones that are not working for your business interest. Then, you can tweak the tactics that are working for better conversions and the ones not working to begin converting.
3: Develop Conversion Metrics
A sustainable website conversion rate optimization (CRO) strategy starts with identifying your targets for every webpage. This approach signifies that your successes correlate to the goals of your landing pages.
For example, with digital products to sell, your primary goal is to sell your materials; while your secondary objective is to gain additional leads. And thirdly, you want to convert new leads to buyers. Therefore, what steps can you implement to achieve your goals?
Interestingly, there are several ways to realize your aim. These include accumulating leads through gated content pieces and other types of downloadable materials. This approach is ideal because it offers you an avenue to build your website conversion measurables, such as:
With your conversion rates indicators, you can begin your website conversion optimization processes. In light of this, it will help you to improve website user experience (UX) and significantly enhance your conversion rates>
Wrapping Up
Website conversion optimization allows you to generate more leads from your existing traffic and transform them into buyers, using compelling offers.
Nonetheless, enhancing your conversions demands that you first determine the metrics of your conversions, to know the percentage of website visitors who are engaging with your landing pages.
However, if you cannot calculate those metrics, hire an expert to help you out. Or else, your conversion rates might plummet, and you lose money as well.
Search
Everything you need to know about Digital Transformation
Subscribe
The best articles, news and events direct to your inbox
Read more articles tagged: