Technology and business are evolving rapidly. You can contribute to your career and your organization more effectively by keeping one thing in mind.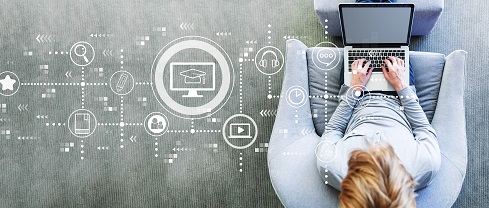 IT continues to evolve as the ecosystem of technologies expands and businesses undergo digital transformation. Over the past 20 years or so, employers have expected IT professionals to demonstrate increasingly broader ranges of skills and knowledge. Now, in addition to specific technical acumen, IT professionals need soft skills, business domain knowledge, and security and compliance knowledge.
"I don't think any person can know all those things," says Katy Tynan, founder and chief talent strategist at Liteskip Consulting. "I think we should solve this by bringing people together who can understand each other."
Jayne Groll, CEO of the DevOps Institute, suggests IT professionals model their careers after the letter "T." The vertical axis represents deep knowledge about a specific technology; the horizontal axis represents broader, shallower knowledge and skills in other areas. Groll and Tynan spoke with InformationWeek, following up on a skills-related panel they participated in during Interop in May.
"Large enterprises want to hire T-shaped professionals who have a deep competency and a broad base of talent and other skills," says Groll. "If you're a developer, they expect you to have enough competency in security, compliance and infrastructure so you're a better contributor to your organization."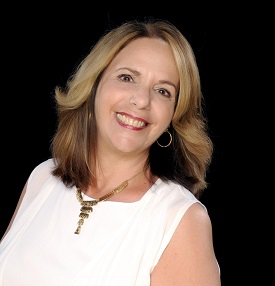 Earlier this year, the DevOps Institute published a report on upskilling that includes the top must-have skill categories for DevOps professionals. The report was based on survey data from 1,600 individuals around the globe. Respondents' top three choices were automation (57%), process skills (55%) and soft skills (53%).
Skills such as those need to be present across IT teams, according to Groll. "Military squads are necessarily cross-functional. Everybody has a specialty and knows enough about everybody's else's job just in case a squad member is lost," she says. "In IT, someone leaves or gets sick. So if you have a broad competency you're not compromised. It's also about sharing a common language. If we can speak each other's language, we can communicate more effectively."
The difficulty is that individuals aren't exactly sure which skills need to be at the top of their "T" and their managers don't know either.
Lifelong learning is the norm
Today's IT workforce spans four generations, all of which need to embrace lifelong learning. Although it's long been said that "change is the only constant," Millennials and Gen Z have experienced much faster rates of technological, business and societal change than previous generations. The accelerating rate of change at all levels requires organizations and individuals to adapt.
"Some organizations have done a good job of building transformational programs because they realize the business can't transform if people can't transform," says Groll. " Most of our respondents said they're hiring from within, so their organizations are upskilling the talent they have."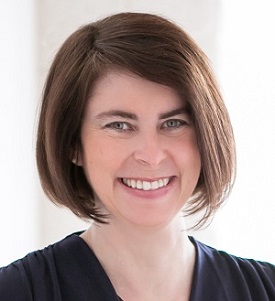 Key questions focus on where people should go to learn new skills and who's responsible for knowing where. There are degree programs, certification programs, extended education programs, executive programs, online courses, YouTube, and LinkedIn Learning, among other options. Enterprises are investing more in IT training than they have historically, but individuals are wise to supplement that with proactive learning on their own.
"There are a lot of different approaches for teaching IT people how to be IT people, and I think it's incumbent on the individual to understand what they need and then to look at the choices they have," says LiteSkip Consulting's Tynan. "As IT professionals, we have to manage our lifelong learning portfolio, and that's not an easy task."
Managers and executives should be sensitive to the fact that individuals have different learning styles, and so do generations. For example, Baby Boomers and Gen X workers have historically spent time in classroom environments, including college degree and certification programs. However, digital natives have been shaped by instant online access to just about everything, which has shaped their learning expectations.
"We have 200 training partners and they're still selling classes, but many of them are creating a microlearning approach," says Groll.
Balancing breadth and depth of knowledge with skills
No one can be an expert in everything, which is why deep expertise should be supplemented with shallower horizontal knowledge and awareness. The resulting sensitivity to other types of knowledge helps people better understand when it's time to pull in a different type of subject matter expert.
"There's a lot to know and a lot changes on a regular basis," says Tynan. "For example, the legal department knows the letter of the law, whereas we the IT department know how to restrict access to data."
Without horizontal bridges across deep forms of expertise, risks can arise. Tynan said she's seen examples of that, including websites that fail to restrict access to private information and the legal department doesn't even know about it.
Learning has to be an enterprise-wide value to sidestep that kind of pitfall.
For more about IT careers and skills check out these recent articles. How to Hire Reliable Remote Tech Talent Data Science: A Guide to Careers and Team Building Must Have IT Skills You Need to Remain Competitive
Lisa Morgan is a freelance writer who covers big data and BI for InformationWeek. She has contributed articles, reports, and other types of content to various publications and sites ranging from SD Times to the Economist Intelligent Unit. Frequent areas of coverage include … View Full Bio
We welcome your comments on this topic on our social media channels, or [contact us directly] with questions about the site.
Search
Everything you need to know about Digital Transformation
Subscribe
The best articles, news and events direct to your inbox
Read more articles tagged: