Managing and monitoring your digital infrastructure doesn't have to painful. There are steps you can take to give your operational intelligence an edge.
With the promise to drive innovation, improve operational efficiency, enhance customer experience, and accelerate growth, digital business transformation has become a top priority for the C-suite in recent years. But as organizations continue to invest heavily in new technology, the ability to monitor IT performance across all domains, and respond to performance and availability issues in real time, remains challenging.
While there are many IT monitoring tools available – Gartner lists 37 in the IT infrastructure monitoring category alone – the insights become trapped within the individual technology siloes. So how can organizations break open these silos to increase the value of their data assets and reap the true benefits of digital transformation? The answer lies in intelligent operations.
Understanding intelligent operations
With corporate IT playing a prominent role in deploying more data analytics, machine learning and AI across the enterprise, CIOs are moving toward a more analytical, data-driven approach to their own IT operations. Because of the emphasis placed on differentiating the customer experience in highly competitive markets, executives want to understand how things like applications performance affects everything from brand perception to customer acquisition and loyalty.
Unfortunately, they're ill-equipped to gain the insights needed to drive true digital business transformation due to the plethora of fragmented toolsets. Additionally, this fragmentation increases the time it takes to identify and remediate issues, most notably security issues, leading to an increase in downtime, more costly overhead, and killing customer experience.
Intelligent operations solves these problems by creating a complete and unified view of IT performance and availability, from the data center to applications. It enables organizations to ensure that business services meet standards and provide a quality user experience. It provides visibility across both public and private cloud infrastructure and also enables businesses to better audit and track financial management and business value.
Preparing for the journey
Intelligent operations are not something that can be achieved overnight. It begins with a clear understanding of goals and key business objectives. You must remain dedicated to the journey, form a team committed to the initiative, and bake it into the architecture.
In my experience, organizations that have a vested interest in operating a digital business are best suited to gain the most from intelligent operations as they continue to look at how they're going to scale. Here are a few steps to guide your intelligent operations journey and monitor your progress:
1. Troubleshoot: The first step in the intelligent operations journey is to assess the current IT environment. Typically, at this stage in the journey, the organization's monitoring strategy is non-existent or at best, fragmented across siloed teams and disconnected technologies. IT teams are still reactively monitoring the environment, responding to the most immediate needs of the day rather than proactively managing operations.
2. Monitor: The organization now has a handle on its various monitoring tools, and as a result, some improved visibility. Therefore, they're in a foundational starting point for creating a plan to achieve intelligent operations. The overall environment is still fragmented, but at least somewhat understood.
3. Proactively manage: The organization looks at their applications and infrastructure but is still more focused on resource usage and availability as a proxy than end-user experience. Humans are still the point of validation but now are more effective at pinpointing issues due to an understanding of operational processes.
4. Optimize: The organization is proactive now with all phases of monitoring, able to spot and mitigate issues prior to impact. They now understand the root cause of end-user experience issues and business service issues. Teams can quickly determine who is responsible for taking action on events, including automating remediation where appropriate.
5. Automate: Runbooks are in place to remediate issues with less manual intervention. A full intelligent operations architecture is in place, with the ability to detect and diagnose smaller, interconnected issues spread across applications and infrastructure.
In short, the nature of digital business infrastructure leads to fragmented monitoring, with teams being challenged to collaborate due to disparate monitoring tools and dashboards across multiple technology domains. By following the steps listed above, organizations can begin laying the foundation for intelligent operations.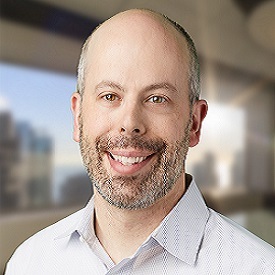 Eric Kaplan is the chief technology officer at Ahead, a leading provider of IT consulting and enterprise solutions focused on enterprise service management, cloud, DevOps, security, and data center infrastructure. A 20-year industry veteran, Eric has seen the impact that innovation in these domains has on clients — making them more nimble, transformative, and customer-focused.
The InformationWeek community brings together IT practitioners and industry experts with IT advice, education, and opinions. We strive to highlight technology executives and subject matter experts and use their knowledge and experiences to help our audience of IT … View Full Bio
We welcome your comments on this topic on our social media channels, or [contact us directly] with questions about the site.
Search
Everything you need to know about Digital Transformation
Subscribe
The best articles, news and events direct to your inbox
Read more articles tagged: