Should CFOs and other C-suite execs accept Millennials for who they are and reap the benefits, or should they insist that they play by the rules?
Hardly a day goes by without a story about the power of the Millennial generation. They're more numerous than Baby Boomers, easily making them the largest generation in US history. Their impact will be felt in all walks of life — the political sphere, the consumer market, and the workforce. Corporate finance departments and the technologists who support them won't be exempt from the Millennial wave.
While much is said about the Millennial's coddled childhoods and what those experiences have led them to expect, it is wrong and shortsighted to fear their impact on the workplace. They won't be the first generation to force changes in corporate culture. Every generation does that. In the 1980s, college students accustomed to their free Internet-based email absolutely insisted on unfettered email access. Gen-Xers adopted PDAs in business schools, and brought them to the workplace, along with instant messaging.
The benefits of the Millennial wave outweigh the negatives by far. To begin, they are the first generation to be truly digitally native. Their first and instant reaction to any challenge they encounter is: Is there an app for that? If there isn't, they'll build one. This is good news for corporate finance departments, because it means that their Millennial hires will be on the forefront of automation and tirelessly look for ways to streamline transactions that bog down finance teams today. Make no mistake: Millennials firmly believe that technology can solve almost any issue, and they will roll up their sleeves to prove it.
We've seen over and over how technology, such as AI, allows people to connect the dots to spot and exploit strategic opportunities. Millennials are inherently good at navigating technology, because they're thoroughly comfortable with it, as Pew Research points out. I have no doubt that the corporate finance department will undergo a technology revolution in the coming decade, driven by tech-savvy, younger employees.
Breaking down silos in tech
Millennials are also an inclusive group. They've grown up in a world where technology has broken down silos, and this, in turn, means that they have little tolerance for being put into a box. They instinctively look for the bigger picture and visualize their roles in it. This will have a dramatic impact on corporate finance departments, because Millennials will examine the data, connect the dots in real time, and uncover insights that may have a material impact on the corporation. As a result, they will want to be active contributors to corporate strategy, helping to set direction and identify new opportunities. Don't expect them to be content to serve as back office number crunchers; they want to be front office, meeting with various departments to tackle issues and set policies.
That, in turn, means that finance teams will look and act very differently in the decades ahead. Their expertise will lie in more than just finance. Finance personnel will have creative solutions to business challenges, aided and abetted by superior technology skills. They will assume the role of a strategic influencer, suggesting new products and ways to optimize supply chains, always with robust data at hand to support their points of view.
Today, CFOs and the organizations they work for have a choice: Accept Millennials for who they are, and reap the benefits they bring to the table, or insist that the younger generation play by their rules. I caution against the latter for two reasons. First, technology has always accelerated the pace of business, a trend that will not end anytime soon. You will need these tech-savvy workers to help you adapt. And second, if you insist on rigidity and strict lines of command, no Millennial will want to work for you, which means you'll starve your company from the most important asset: talent.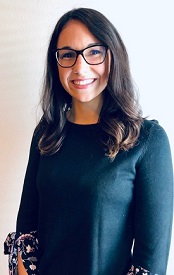 Stephanie Mewhiney, MSA, has served as Controller at Centage since 2017. She is a recent graduate from Babson College and began her career in finance and accounting at a global manufacturing company and as a tax associate. Learn more at Centage or follow on Twitter @Centage.
The InformationWeek community brings together IT practitioners and industry experts with IT advice, education, and opinions. We strive to highlight technology executives and subject matter experts and use their knowledge and experiences to help our audience of IT … View Full Bio
We welcome your comments on this topic on our social media channels, or [contact us directly] with questions about the site.
Search
Everything you need to know about Digital Transformation
Subscribe
The best articles, news and events direct to your inbox
Read more articles tagged: