You have an event coming up in the next three to four months. Time to strategize your plan of attack to promote. What to do, what to do. An easy place to start…hashtags. Hashtags?
When it comes to promoting your event, few channels are as effective – or cost-efficient – as social media. But with all the noise online, you have to be smart about your social media strategy to get noticed. An easy place to start? #Hashtags.
When it comes to promoting your event, few channels are as effective – or cost-efficient – as social media. But with all the noise online, you have to be smart about your social media strategy to get noticed. An easy place to start? #Hashtags.
We're all familiar with the '#' pound sign, but it really came into fashion via Twitter in 2007. So, what exactly is a hashtag in terms of social media? A hashtag is a type of metadata tag used on social networks such as Twitter and other microblogging services, allowing users to apply dynamic, user-generated tagging [certain keywords or phrases] allowing people to follow and engage with topics they're interested in.
That said utilizing a hashtag in a consistent fashion contributes to the boosting of the conversation of a particular topic, such as your event.
Some guidelines to follow when creating an effective event hashtag:
1. It's Distinctive

A hashtag that's associated with an event is to enable those at the event (and sometimes those who couldn't make it in person) to connect to one another, share their thoughts, experiences, and content, and continue to network after the event. If your hashtag is being used by another event or group or is too broad, it muddies the conversation and causes confusion
The best event hashtags are those that are unique. If, say, your event is a home improvement event, you probably don't want to choose a hashtag like #homeimprovement or #lovetoimprove (too broad and not specific enough). You can do a quick search on Twitter and Instagram to see what results are already there. Tip: Use a tool such as Hashtagify.me or Ritetag. Create a list of 3 – 5 possible hashtags that you'd like to use, run a search on them and decide from there which one to go with. Remember, keep it unique.
2. Easy to remember

If you're organizing a home improvement expo event in August of 2019 and the hashtag is #HomImproveXpoAu19, it is highly likely people won't remember it, misspell it or can't be bothered to go back and search for it.
The best hashtags are the ones that are easy to remember. They relate well to the event at hand (a home improvement event should probably have the word "home" in it, for instance), and they stick in the brain either because they're short and sweet, they make obvious sense, or they're fun and cool.
A good example of this could be #HomeImproveExpo19.
3. Simplicity is golden

You want your event hashtag to be short and sweet.
In this example, #HomImproveXpoAu19 might be too long. It's 17 characters long. If someone wanted to share a link, let's say, while using your hashtag, they'd only have about 100 characters to write their message. And if they want to leave room for a retweet, they're down to just about 80 characters.
The shorter the hashtag, the more room your attendees will have to share their thoughts. So instead of #HomImproveXpoAu19, you might want to shorten it to just #HomeExpo – much shorter, and it has the added bonus of being useable after the month of the conference, in case you want to make it an annual event.
Using your event hashtag: Before your event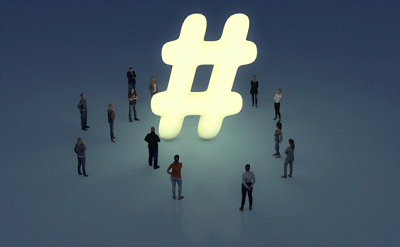 Come up with a hashtag that's short, unique, and easy-to-understand. Once you land on an idea, stick with it! Consistency is very key.
As you post relevant content leading up to your event, make sure to include your hashtag across your social accounts! While hashtags are most prominently used on Twitter and Instagram, platforms like Facebook and Pinterest have also adopted them. And Instagram has even gone as far as to allow users to follow specific hashtags, making them an even more crucial part of your strategy. Also add your hashtag to all of your social account bios as well. And don't stop there – promote your hashtag on all your other communication channels, including:
Your event website,
Promotional emails,
Print materials,
On-site signage
Event flyers
Business cards
Event t-shirts
Gather your team and all of the key players involved in the event to know your hashtag(s). Make sure your team and key players involved in your event know your hashtag. Think speakers, artists, or sponsors. Encourage them to use it whenever they post something about your event on social. Taking these steps helps engage their audiences and extend your promotional reach.
Using your event hashtag: During your event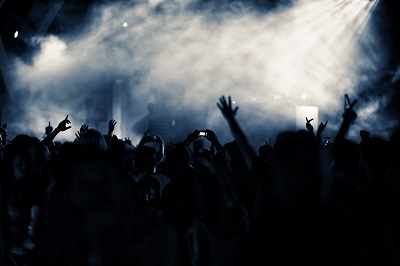 Make sure your hashtag is visible at your event so your guests know to use it. Include it in handouts and display it on screens throughout your venue. Better yet? Give people an incentive to use your hashtag and share your event on social, thus, leverage the crowd to enhance engagement. This could mean setting up a photo booth branded with your hashtag or creating a photo competition where the best photo using your hashtag wins a prize.
Consider displaying user-generated content – whether they're tweets, photos, or videos – that use your hashtag onsite. This rewards your social sharers and encourages more attendees to post. You can also stimulate the conversation by being active on Twitter yourself. Reply, respond and retweet, to connect with your guests. Of course, a live hashtag feed can also stimulate your guests to tweet about your event. Tip: if you're posting or live tweeting during your event, include your hashtag in every post.
Using your event hashtag: After your event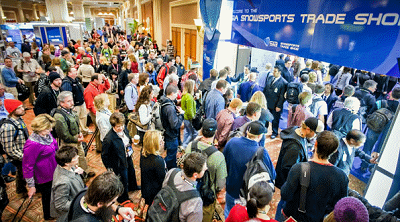 The hashtag allows you to keep the conversation going. Make a plan to keep on networking, and stay connected with your followers. Tip: you can gather all the images, videos and remarks that attendees shared. In short, start to use the hashtags as leverage to build excitement for next year.
Event-goers love to know what to expect when they're deciding whether or not to go to an event. The more photos and videos you include on your site (particularly ones showing your guests having a great time), the higher your chances of increasing attendance.
Recommended hashtag readings:
Search
Everything you need to know about Digital Transformation
Subscribe
The best articles, news and events direct to your inbox
Read more articles tagged: