What determines whether a digital transformation initiative succeeds or fails isn't a mystery. These five tips will help guide you in that effort.
It's a steamy 92 degrees in Austin, Texas, as I write this. The only thing more predictable than another really hot summer in central Texas is that digital transformation is coming to your organization.
Digital transformation (DX) is so hot that more than eight in 10 respondents to a McKinsey survey say their organizations have undertaken it in the past five years.
However, DX's path to success in many companies hasn't been a sure bet. According to the same McKinsey study, only 16% report that these efforts have been successful, and 7% say that while performance improved, it wasn't sustained.
Chief information officers and other C-suite executives can't simply ignore the DX imperative. Not at a time when innovative use of digital technologies like social media, analytics, mobility, artificial intelligence, and automation are spelling the difference between winners and losers across every industry.
Digital readiness — the ability to transform operations and infrastructure to serve customers better, gain efficiencies, and compete with scrappy new digital-native players — was the No. 1 concern in a recent survey of 825 board members and executives globally by North Carolina State University and consulting firm Protiviti.
Digital transformation is a uniquely vast and complex challenge, and it's no wonder CIOs and other C-suite executives are losing sleep over it. However, they can take comfort knowing that what determines whether a DX initiative succeeds or fails isn't a mystery. In fact, it often comes down to five common factors:
1. Make DX not just an important priority but an urgent one.
It may seem obvious that companies should tackle digital transformation with the utmost urgency, but the daily fire drills that hit every business — like an IT outage — can easily take precedence.
This is understandable, but organizations must approach DX as if their lives depended on it — because they do. They need to recognize that DX is a long game and never let shorter-term issues distract them. The next four points can help cement that philosophy within the organization.
2. Gain the support of the business.
A surprising number of companies put too much of the onus of digital innovation on the IT department without enough strategy and buy-in from the business. That almost always will doom a DX initiative to failure.
DX isn't for the faint of heart. It requires heavy investment of resources and changes in ways of thinking — and that means buy-in from the entire organization is essential. Everyone needs to be a partner in this. CIOs and his or her teams need to know that the business has their backs.
3. Make sure you have the right skills.
The first question a CIO needs to ask before embarking on a DX program should be: Is my team even capable of doing this?
Attracting and keeping the right talent is as important in DX as the technology itself. And soft skills are as just as crucial as technical know-how. DX requires a change-maker mindset: people who are fearless and stubborn and enjoy disrupting the old ways of doing things. It also helps if they are strong communicators and collaborators.
It can't be stated strongly enough: Having the wrong team is the No. 1 reason that DX efforts fail.
This is so vital. Business and IT stakeholders must agree up front on how success will be measured. It should include a combination of new opportunity (revenue, etc.), cost savings, quality, and time to market, as well as metrics such as faster release cycles to increase software quality and reaction time to competition.
It's wise to start small and get quick but impactful wins. Publicizing these across the organization helps build momentum for the DX initiative and reinforce that the changes are working. Lastly, never forget the value of under-promising and over-delivering.
5. Make smart decisions about which applications live or die.
Decisions on which apps to kill, migrate, or retire are a major source of heartburn in digital transformations. Thus, rationalizing the application portfolio is key. Reasons can always be found to continue supporting an application, but a successful DX effort rests on the ability to scrap those that don't meet future needs.
DX initiatives require that CIOs and their teams have an excellent grasp of the application portfolio, the business value of each, and the wisdom to know what stays and what goes.
By keeping these five factors in mind, companies can make DX sizzle.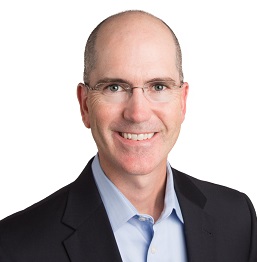 Derek Hutson is CEO of an Austin, TX-based database release automation software company.
The InformationWeek community brings together IT practitioners and industry experts with IT advice, education, and opinions. We strive to highlight technology executives and subject matter experts and use their knowledge and experiences to help our audience of IT … View Full Bio
We welcome your comments on this topic on our social media channels, or [contact us directly] with questions about the site.
Search
Everything you need to know about Digital Transformation
Subscribe
The best articles, news and events direct to your inbox
Read more articles tagged: