Alternative and virtual realities provide organizations with new opportunities to reimagine product demos, employee training and more. As the systems collect and generate data, there are opportunities to use the new streams in innovative ways.
Alternative reality and virtual reality are gaining traction, and some of the early adopters are already trying to figure out what it means to their businesses. The use cases vary from industry to industry, but the idea is to leverage virtual assets (AR) or create a completely virtual environment (VR) that provide low-cost, yet effective means of accomplishing what is otherwise expensive and difficult in the real world.
The possibilities seem only limited by the imagination; however, adoption numbers underscore the early nature of the products and related analytics among businesses. For example, a recent survey by IT trade association CompTIA shows that about 21% of the responding organizations had some kind of AR or VR initiative in place.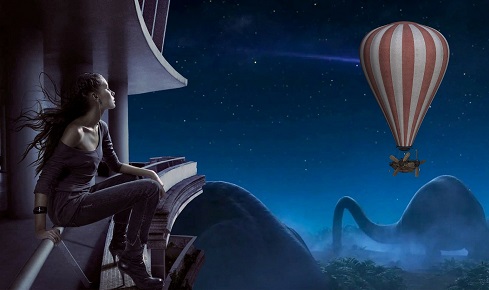 "Most organizations realize there's some potential because they saw what happened with Pokémon Go last year, but it's going to take some time to happen," said Tim Herbert, senior VP of research and market Intelligence at CompTIA.
Right now, people are focused on the visualization aspects and what that means. Interest in analytics will come later as it becomes clear that what happens in an AR or VR environment needs to be monitored, analyzed and optimized. Right now, most are more focused on the technology aspect and the talent needed.
"VR analytics can empower organizations to better understand and connect with their audiences. It's about knowing exactly how your audience interacted with your content and, on a psychological level, how emotionally salient they found it," said Joshua Setzer, CEO of VR/AR solutions provider Lucid Dream. How you look at it depends upon your own job function and the objectives behind your project. A marketer may want to [understand] which parts of a message resonates with an audience and which don't. A trainer may wish to tease out the psychophysical signatures of learning to understand which elements of content are being imprinted in memory and which are more likely to be forgotten."
Companies in different industries are exploring AR/VR technologies to see what impact they have on sales, marketing, HR, product development and more.
"If you think through some of those use cases, you can see how having some of the new streams of data would be valuable to an organization," said Herbert.
Following are a few things your organization can start thinking about today.
Lisa Morgan is a freelance writer who covers big data and BI for InformationWeek. She has contributed articles, reports, and other types of content to various publications and sites ranging from SD Times to the Economist Intelligent Unit. Frequent areas of coverage include … View Full Bio
We welcome your comments on this topic on our social media channels, or [contact us directly] with questions about the site.
Search
Everything you need to know about Digital Transformation
Subscribe
The best articles, news and events direct to your inbox
Read more articles tagged: