Chief information officers stand at the forefront of how companies make and adapt to technological change. Here are four takeaways from the MIT CIO Symposium that they should keep in mind.
The duties of chief information officers are always evolving but it's safe to say that CIOs over time must exhibit a good grasp of both the latest in technology and how to hire and retain the best people. And, they remain at the forefront of every industry's push to modernize (i.e., digitize) operations and create new forms of data that can be analyzed both to look at past performance and for future forecasting.
So what is top of mind for CIOs now, as they enter the second half of 2019? Below are four threads that emerged at the recent MIT Sloan CIO Symposium where CIOs, other C-level execs, and academics convened, as they have for the past 15 years, to discuss the top tech topics of the day.
1. Tech trends don't always turn out the way we think. Most striking was the large disconnect between two opposing trends: The desire to promote virtual work groups and the equally strong belief that in-person communications reigns supreme.
Huge tech advances have made it easier for distributed workers to collaborate. Witness WebEx, Go-To-Meeting, Zoom or Facetime, or insert-your-favorite-web-conference-app here. The idea is to let people work where they want, thus erasing commute-related unproductive and soul-sapping downtime.
But a funny thing happened along the way. For all the chit-chat about the value of "virtual" workplaces, there is also a huge push to consolidate workers in a few key locations — Silicon Valley, the greater Seattle-Bellevue-Redmond, Wash., axis, New York City, or the Cambridge-Boston metro area. You don't see a ton of tech startups in St. Louis or Cleveland or Birmingham.
"In the '70s the idea was to use remote technologies to disperse workers," said Simon Johnson, professor of global economics and management for MIT's Sloan school. "But the opposite has happened. Route 128 moved to Kendall Square."
Route 128 is the 58-mile Boston beltway that, in the '70s and '80s, was littered with a half dozen or so large minicomputer makers. As those companies succumbed to the PC tsunami, tech shops in the area started converging closer to downtown. Kendall Square is the trendy, traffic-clogged Cambridge neighborhood across the Charles River from Boston and steps away from MIT. (Kendall Square is also, by some accounts, tied with midtown Manhattan as offering the priciest commercial real estate in the country.)
One reason tech hiring happens in pockets like this is that most venture capital funding is also concentrated in those areas as evidenced (again) in the most recent PricewaterhouseCoopers/CB Insights MoneyTree Report. Apparently, venture capitalists don't want the companies they back to stray too far afield.
But there's another reason for companies co-locating teams: the persistent belief that interpersonal communication in real life remains more productive than its virtual analog (pardon the pun). The prevailing wisdom is that there is still no substitute for face to face.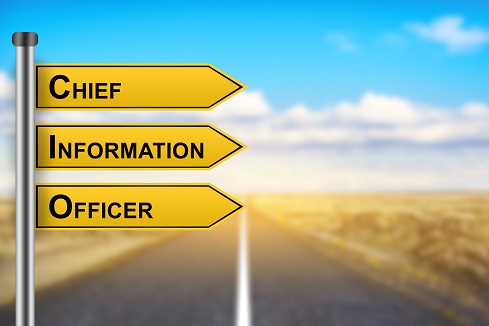 2. Sometimes change comes at you fast, sometimes not. Symposium speakers and attendees agreed that while nearly every business executive puts a high priority on "digital transformation" — a buzzy term for applying modern technology to old problems — such transformations typically take longer than expected.
This is somewhat ironic because digitalization is supposed to be all about speed, Dr. Jeanne Ross, principle research scientist at the MIT Sloan Center for Information Systems Research (CISR) acknowledged at the event.
Also key is making sure whatever the company works on aligns with what customers actually want. "When you're developing, you're going to think you have a brilliant idea. Your customer may not agree," Ross said.
Clearly if a company digitizes a process that customers don't care about, it could mean a wasted effort.
And, businesses that have always offered physical products — say cars or appliances — now want to monetize add-on services like preventive maintenance. But they may have a hard time convincing existing customers that those add-ons are worth money and so must prepare marketing and education efforts.
3. Forward-thinking boards turbocharge results. Unsurprisingly, companies (and CIOs) that are blessed with boards that understand the benefits of digitization fare better than those with less forward-thinking boards.
Recent MIT Sloan research indicates that companies with modern, "digitally savvy" boards outperform those with less modern boards on nearly every metric, Peter Weill, chairman of CISR, said at the event.
Of the 1,122 public U.S. firms studied, 24% had what were deemed digitally savvy boards. That subset of companies performed better than the rest with regards to a number of measures. Companies with the digitally adept boards, for example, posted 38% better revenue growth than companies with less evolved boards. They also showed 34% higher market cap growth than the other companies.
4. CIOs need to go with the flow. As noted up top, the role of a CIO changes from year to year if not month to month. Thus if CIOs want to succeed — and perhaps outlast the attenuated tenure of their peers — they have to be flexible and adaptive, according to Beth O'Rorke, CIO of Blue Cross Blue Shield of Massachusetts, another speaker.
According to the most recent Korn Ferry Institute survey of C-suite executive lifespans, the average tenure of a CIO is 4.3 years, the shortest of any C-level exec category other than the chief marketing officer. CMOs, by comparison, last 4.1 years in their jobs on average.
On the plus side, earlier research showed CIOs lasting about 3 years on average, so things may be looking up.
CIOs who can adapt on the fly and finesse competing mandates from different lines of business should do fine. But then again, anyone who can work that kind of magic should probably be CEO.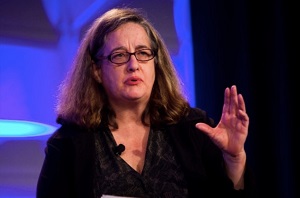 Barbara Darrow, who has reported on business technology for more than 20 years, is now a senior director of communications for Oracle Corp.
The InformationWeek community brings together IT practitioners and industry experts with IT advice, education, and opinions. We strive to highlight technology executives and subject matter experts and use their knowledge and experiences to help our audience of IT … View Full Bio
We welcome your comments on this topic on our social media channels, or [contact us directly] with questions about the site.
Search
Everything you need to know about Digital Transformation
Subscribe
The best articles, news and events direct to your inbox
Read more articles tagged: