Don't let IT modernization be the bane of your existence. This curated collection of articles will give you more clarity and help you get started.
I've been in the tech industry for a while, so I'm used to buzz words and phrases du jour. The one that has driven me the craziest, though, is "digital transformation" (aka, digitization, digitalization, IT transformation, IT modernization, DX – ugh). I can feel my eyes automatically roll back every time I see a new press release on the topic.
But digital transformation isn't really a buzz phrase anymore. Amorphous and annoying as it can be, it's taking hold and everyone's paying attention. The key word there is amorphous. It can mean anything. I think it's a simple concept gone wild. At the core, it's about updating or upgrading your technologies to gain competitive advantage – and ultimately stay in business. Nothing new about that. But now, customers are the focus in much of recent digitization efforts: As in, how do you better engage your customers and monetize those interactions through technology? Further, digital transformation isn't just about the actual technology. It's also about operational change, from both a cultural and process perspective. Those latter points are what seem to make digital transformation confusing.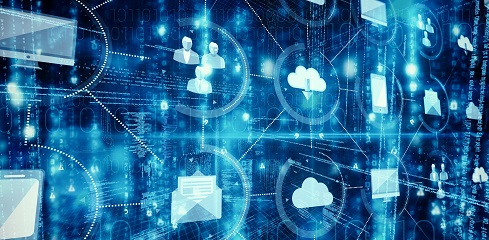 You as CIOs, IT leaders, IT managers, developers, engineers, administrators, etc., are being asked to "transform" or "modernize" your businesses through technology every day. Technologists and business teams are working more closely than ever before, which I think is a good thing. And technologies that seemed way out there, like artificial intelligence, machine learning, robotics/RPA, blockchain, IoT, are now starting to bear fruit. Other areas like no- or low-code software development are putting more power into the hands of non-techies. Then there are new methods to getting things done: DevOps, AIOps, agile, to name a few. All under the umbrella of digital transformation.
There's so much information out there, and it can be hard to see the clear picture of how to start your own IT modernization, or specific areas to investigate, when you're only seeing articles in isolation. The editorial team at InformationWeek wanted to give more form to this beast of a topic by curating our best and most informative articles in this guide. We've also broken it down into sections: How to start; IT and business roles; mistakes made along the way; transformative technologies; and who's doing it now.
Check out this collection of articles, and more from InformationWeek on other topics such as IT management, careers, analytics, DevOps and cloud.
How to Get Started with Digital Transformation The Secret to Digital Transformation Success
Digital transformation is more than technical. It's also procedural and cultural. It can change how thousands of employees do their jobs, make business decisions, and collaborate across the company. In short, digital transformation can change everything. Here's how CIOs can reduce adoption risk, close skill gaps and keep teams happy.
Five Ways to Tackle Digital Transformation Without Downtime
Imagine rebuilding an airplane in flight. That's how you can modernize your enterprise technology. Here are five lessons that an information architect and his team learned on their path to transform their technology and operations.
11 Digital Transformation Hacks That Get Results
Organizations tend to get different results with digital transformation. To realize business value, first realize that transformation isn't just about tech. Get advice from companies that have been there, and from consultants who have been involved with their customer's digital transformation pilots.
Is Bucking the Trend Key to Digital Transformation?
Digital transformation isn't about making incremental improvements on the status quo but using emerging technology to be a leader. If current trends are accurate in showing that the norm is to take a cautious approach toward digital transformation, you may want to seriously consider the potential rewards of "going all-in".
What Does 'Save to Transform' Mean for CIOs?
Many companies are now pursuing the seemingly conflicting goals of cost reduction, growth, and digital transformation. This has huge implications for CIOs. Our guest columnist Omar Aguilar from Deloitte refers to this mix of cost reduction, growth, and transformation as "save to transform" because many companies are using their cost savings to help fund investments in growth and transformation.
There's No Tech Silver Bullet for Digital Transformation
Companies and IT leaders who are successful at leveraging technology to transform their businesses have four key things in common: They give their teams just enough choice; they invest in product design and user research; they rethink their data integrations; they put apps on pipelines.
Roles in Digital Transformation It's a Business, not Tech Transformation
If you want to transform your organization don't think first about technology. Tech can open new opportunities and it can support that business transformation. But transforming a business is rarely a tech-first endeavor.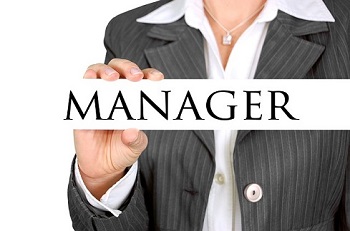 Digital Transformation Challenges IT Leaders
As organizations strive to improve operations, build the best workforce, establish competitive advantage and improve customer experience, they are increasingly turning to technology and IT leaders for solutions in digital transformation.
Who Owns Digital Transformation?
Forward thinking leaders know that while specialism may sit within one team, the responsibility to bring those ideas to light and generate ROI is a shared one.
IT roles are anything but static given the dynamic natures of technology innovation and the global business environment. Digital transformation, the AI craze and organizations' increasing reliance on cloud environments all require collaborative relationships between the business and IT. As a result, some of the newer IT roles sound a lot like business roles.
How to Avoid Making Mistakes with Digital Transformation Digital Transformation: What Not to Do
While 2019 may be a tipping point year for digital transformation, there are still plenty of pitfalls you need to avoid. If your organization is ramping up its digital transformation efforts, know that you aren't alone.
How to Assess Digital Transformation Efforts
Not all organizations are succeeding with their digital transformation efforts. For one thing, the focus of their success metrics may be too narrow.
IT Organizations at Crossroads on Digital Transformation
A Hackett Group survey suggests many IT leaders are uncertain about how to improve their ability to address evolving business requirements.
How CIOs Can Overcome Fears of Digital Transformation
Chief information officers and other C-suite executives can't simply ignore the DX imperative. Not at a time when innovative use of digital technologies like social media, analytics, mobility, artificial intelligence, and automation are spelling the difference between winners and losers across every industry. These five tips will help guide IT leaders in their innovation efforts.
Technology Drivers for Digital Transformation The Digital Transformation Tipping Point is Here
Organizations are well underway on their digital transformation projects and many are now in the process of scaling these efforts. There are forces that have been pushing IT along to this tipping point, but Gartner said that one has emerged as a major force: Consumer engagement via digital channels.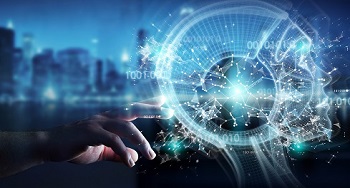 The Time is Now: AI for Everyone
Do your executives and business contributors understand AI? If not, they probably will soon. CIOs have named artificial intelligence as the most disruptive technology that will transform their businesses and business models, according to Gartner's annual survey of these top technology executives.
3 Automation Technologies to Transform Your IT Department
It's time the world of IT embraces new automation technology within its own day-to-day work. While there are many emerging technologies that can help IT departments transform, here are three trends that leaders should be focused on in 2019: AI, predictive analytics, IoT.
AI, Machine Learning, Data Science: What Enterprises are Doing
CIOs say that AI and machine learning are the top technologies that will drive transformation, but there aren't many enterprises who have them in production, yet. Here's how they are planning to get there.
6 Digitization Trends Coming from AI and Blockchain
By themselves and working together, AI and blockchain are shaping the future of business. Blockchain and artificial intelligence are two emerging technologies that are quickly bringing about further digitization in the business world. Here are six ways they are changing how businesses operate and will continue to do so for the foreseeable future.
Dos and Don'ts: Robotic Process Automation
Enterprise organizations have been struggling with a new directive over the past several years — digital transformation. As they compete against cloud-native, data-ready startups, enterprises are hobbled by speed, or lack thereof, of their existing technology. RPA is the fastest growing category of software today, driven by enterprise digital transformation efforts. Here's how to make the most of it.
With businesses needing immediate access to data, the cloud can cause delays in delivery. Enter edge computing, which is strongly on the rise. There is a dire need for this transformation due to the growth of big-data workloads and real-time computing, which has slowed production in the cloud.
Can a Hybrid Cloud Strategy Boost IT Transformation Adoption?
Breaking out of old perceptions about the role of IT departments be the key to being part of companies' overall digital transformation strategies. Change may be hard, especially when modernizing legacy systems, but naturally it is crucial to explore "transformative measures" to keep enterprises competitive.
A Practical Guide to DevOps: It's Not that Scary
Here's a collection of information to help IT leaders and professionals learn more about how to embrace DevOps in their enterprise organizations.
Enterprise Organizations Transforming Digitally, Culturally Going Up? Otis Elevator Hits Digital Transformation Button
Otis pioneered predictive maintenance before most heard the phrase Internet of Things. Now the 166-year-old company is prepping the elevator of the future. Like IT, the elevator business is undergoing a large-scale digital transformation.
IBM Garage Talks Accelerating Digital Transformation
It is not enough to think about digital transformation when rival organizations are busy executing. Implementing such plans at scale can be a challenge though, and IBM recently shared some examples of the work from ADP, Delos and the City of New York to help enterprises change at the nimble pace of startups.
TCS Taps Cornell Tech for Digital Transformation
TCS showed off some of the early projects in digital transformation it has underway at the center to serve its customers.
Smart Cities NY: A Mix of Civics, Big Data, Security
City officials meet technology innovators to pursue solutions that may improve life in urban centers as smart cities.
Fighting for Digital Transformation in the Government Sector
DevOps and digital transformation for government entities can mean addressing policy and security-driven roadblocks.
How a Low-Code Platform Helped 911 Services
Digital transformation, made easy, improved efficiency and closed gaps in the management of emergency services resources.
Check out our other Enterprise Technology Guides: AI & Machine Learning: An Enterprise Guide Data Science: A Guide to Careers and Team Building A Practical Guide to DevOps: It's Not that Scary
Cathleen Gagne is managing editor for InformationWeek. She's an online content developer/editor for B2B technology websites and their specific audiences with experience spanning more than 20 years. She's covered it all and enjoys learning about ever-emerging new … View Full Bio
We welcome your comments on this topic on our social media channels, or [contact us directly] with questions about the site.
Search
Everything you need to know about Digital Transformation
Subscribe
The best articles, news and events direct to your inbox
Read more articles tagged: