Unable to find the perfect candidate for data science job openings, companies are leaving full-time employee positions unfilled for months, bridging the gap with contractors.
Data scientists are notoriously in short supply. Employers are willing to pay a premium to hire these professionals, but many still find it hard to fill those jobs.
That imbalance in the marketplace has created an interesting dynamic. Data science contract workers are now in higher demand than they've been in the past as full-time job openings remain open for months and months. That's according to Corry Prohens, co-founder and CEO of IQ Workforce, a recruitment firm specializing in data scientists and data analysis pros. Why the imbalance? Do data scientists prefer to work on a contract basis rather than as full-time employees? The short answer is no.
Prohens told InformationWeek in an interview that most employers have a "fundamental misconception about the marketplace that jams up the recruiting effort… We have a lot of companies that come to us with data science openings that combine skills and experience in their requirements that don't exist in the marketplace."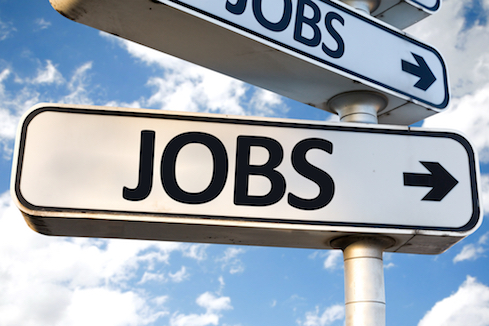 Specifically, they are looking for that unicorn — a data science pro who is an expert coder in Python, R, and SAS, and who is also an experienced business professional — maybe he or she ran their own business in a particular industry, so they possess a deep understanding of a particular business domain — perhaps the finance business.
Prohens told me that when he advises his clients that this exact professional doesn't exist, they don't want to give up. They continue to ask for the same skills and experience levels. They are unwilling to change the job description to fit what is out there in the market.
That means the full-time job remains open for six months or longer, putting pressure on the internal teams to get the work done without that unicorn worker. So they frequently turn to contract help to fill in the gap, which comes with another set of challenges.
Those same employers may be less stringent when it comes to hiring a contractor. They may be willing to hire someone who works at a remote location, for example, which is something that most employers refuse to consider for full time data scientists. They may be willing to hire someone who doesn't have the exact skills sets and experience levels listed in the full-time job opening.
Perhaps it's just these market forces that have spawned the creation of the new firm, Measure Match, which is positioning itself as a marketplace platform following the template of firms like Airbnb, but in this case to connect data science, data analytics, and data engineering contract workers with companies that want to hire their services.
James Sandoval, co-founder and CEO of the startup told InformationWeek that it currently has about 1,500 data and analytics contractors on its platform. He couldn't confirm the number of active contractors but said with any platform like this the top 10% would be the most active. Contracts have ranged from a few hundred dollars to tens of thousands, he said. Average contract value right now is $10,000. Many of the customers are marketing services agencies, and much of the work is data integration, dashboard creation, system configurations, trouble shooting, and deployment work. Why do people choose contract work instead of full-time work?
"There are more and more people going independent," Sandoval said. "They want a better work/life balance. They have great skills they can monetize."
Still, he said, most of the businesses who hire these contractors prefer those who can work in-house rather than remotely. Businesses say they need someone in the office to be part of the culture and to absorb as much knowledge as possible, according to Sandoval.
Linda Burtch, a quantitative recruitment expert and managing director at recruitment firm Burtch Works has told InformationWeek that with few exceptions, companies continue to recruit data scientists to work in-house. A recent flash survey conducted by Burtch Works showed that overall just 41% of data scientists cited flexible working conditions or remote work as a motivator for deciding to change jobs, compared to salary at 59% and opportunity for growth and career advancement at 53%.
Work/life balance ranked most important among those with 21 to 25 years of experience, according to that survey, at 63%. Women data scientists ranked work/life balance and remote work options the highest with more than 50% choosing it as the top motivator.
Business could open up their pool of applicants if they opened their positions up to remote workers, experts agree.
"Do you want to hire the exactly 'best' person for the job, or do you want to hire the best person who is willing to relocate?" asked John O'Duinn, a computer industry engineer and leadership and management expert, in an interview.
Prohens said that the issue was particularly pronounced at the moment due to the shortage of skilled workers in data science.
"If we back up 6 or 7 years ago, we were having the same conversation about digital analytics professionals," he said. "Eventually what happens is that there is a recognition that [this job description] isn't just one person. There has to be a restructuring of what the team is like. The skills combined like that won't exist for another 10 years."
Looking for more careers and workforce help? Check out these stories: Make the Leap from IT 'Pro' to IT 'Manager' The Flexible IT Team, Its Strengths and Flaws How to Woo Data Scientists to Your Enterprise 10 Hottest Job Skills for Young IT Workers
Jessica Davis has spent a career covering the intersection of business and technology at titles including IDG's Infoworld, Ziff Davis Enterprise's eWeek and Channel Insider, and Penton Technology's MSPmentor. She's passionate about the practical use of business intelligence, … View Full Bio
We welcome your comments on this topic on our social media channels, or [contact us directly] with questions about the site.
Search
Everything you need to know about Digital Transformation
Subscribe
The best articles, news and events direct to your inbox
Read more articles tagged: