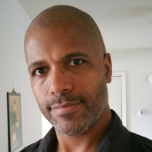 Though they came from different disciplines, CIOs at the Interop keynote shared a common need to get down to business.
Reining in dense technobabble to make data relatable to the business side of an organization was one of the takeaways from Wednesday's keynote session at Interop.
The speakers presented a diverse mix of use cases and pain points being addressed through data. The panel discussion brought together Renee Lahti, senior vice president and CIO with technology and data platform company Hitachi Vantara; Beth Niblock, CIO for the City of Detroit; and Judd Williams, CIO for the NCAA.
In a separate fireside chat, Stacey Halota, vice president-information security and privacy with Graham Holdings Company, discussed her career and the role mentors play offering guidance to tech teams.
Building support among stakeholders
Each of the panelists spoke about their challenges getting stakeholders within their organizations to support data projects their teams wanted to embark upon. Williams said his team faced some obstacles because the business unit side didn't immediately grasp what machine learning is. "A lot of it was about communicating and not talking techspeak," he said. "If you are ever with a business unit and words like deep learning, neural network come out of your mouth, you need to stop."
Talking about business uses and potential results can be more effective at selling other departments on the actions an IT team wants to tackle.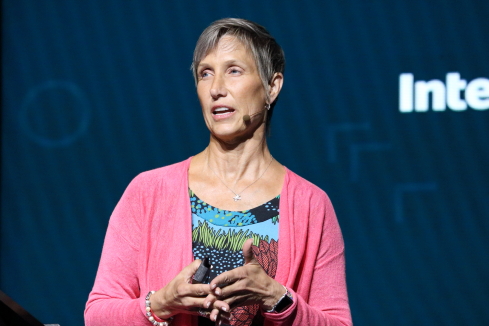 Selling new ideas on real needs
The notion of new approaches to developing software and using data in novel ways is all well and good, but it needs to help advance the organization in some way. For example, Williams said the NCAA had launched a data analysis project that migrated its statistical database, which had been running for decades, to the public cloud. He framed the effectiveness of the project in relation to data collected over the past 10 years from Division I men's basketball teams. "We looked at play-by-play data from over 360 teams, each playing 20 to 30 games each year," he said. "We were able to pull significant data analysis and insights because of that."
That led to the discovery of such insights as there being a greater chance for an upset victory by a team when there is a full moon. According to the data, teams with a feline character as a mascot also have a higher tendency to pull off an upset, Williams said. "We also found that if your jersey is No. 1, you typically get more dunks."
Such data trends aside, he said the NCAA crew developed actual predictive analytics and applied machine learning to data, replacing a decades-old system that was used to compare basketball teams for tournament season.
Turning data into a partner for growth
How cities put data to work is increasingly of interest for public entities looking for ways to react faster to the needs of the populace. "The challenges we were facing in Detroit was that our physically built environment was changing on an almost daily basis," said Niblock. Keeping track of city assets was an issue, she said, including the department of public works not knowing where all the stop signs and crosswalks were located. The city put out a request for proposals to bring in someone to address this, but that option did not pan out for a variety of reasons. "It was almost $600,000 and we were arguing over redlining of the contract about who actually owned the data," Niblock said.
With the scale and scope of the city, Detroit needs precise data, she said, to assist its departments. The city's department of water and sewage, for example, must find and clean catch basins, which can be hard to locate across the city, Niblock said. There are also 38,000 fire hydrants that must be tested from November through April, leaving little time to sort out their locations. "We needed really good precision about where they were now," she said.
Data is also being put to work to help the city find a development path forward, especially when it comes to addressing aging infrastructure. "We have over 40,000 vacant and abandoned structurers in Detroit," Niblock said. Plans are on track to all of those demolish those structures within the next three years, Niblock added.
The city conducted its asset inventory with the help of a LIDAR-equipped van that cruised all the city's streets.
Make it worthwhile outside the IT team
Getting at data quickly, monetizing and making it actionable across an organization is becoming increasingly chaotic though, Lahti said. This is particularly true in an era where millions of devices connect to the Internet within just 10 minutes. "The thing that challenges all of us isn't the devices," she said. "It's the 27 million gigabytes of data that were created in that 10 minutes."
Hitachi Vantara came up with a chatbot called ANAH (Autonomous aNd Astute Helper) to boost its in-house efficient. Lahti said ANAH is infrastructure-less technology that gets smarter by the hour. It was created, she said, to free up the IT department and let them focus on bigger problems while ANAH resolves mundane tasks, such as dealing with browsers that will not open for colleagues. "ANAH can aggregate data from very disparate systems," Lahti said. "Video. Other chatbots. She becomes the persona for us."
Having data available immediately at one's fingertips and taking swift action with it is where we are headed, she said. "My peers in the C-suite have no patience for gobbledygook, geek speak," Lahti said. "They want to know the value of their data quickly." This all speaks to an inevitable blurring of traditional silos as IT, human resources, marketing, sales, and R&D become increasingly interconnected by data. "The lines where technology stops and business begins continue to blur," she said.
Joao-Pierre S. Ruth has spent his career immersed in business and technology journalism first covering local industries in New Jersey, later as the New York editor for Xconomy delving into the city's tech startup community, and then as a freelancer for such outlets as … View Full Bio
We welcome your comments on this topic on our social media channels, or [contact us directly] with questions about the site.
Search
Everything you need to know about Digital Transformation
Subscribe
The best articles, news and events direct to your inbox
Read more articles tagged: