While there is no exact definition of what a smart city must offer its citizens, there is also no shortage of "smart" initiatives.
Smart cities are hard to define. There's really no blueprint for creating one because each municipality has its own unique set of challenges. Older cities with lots of existing infrastructure, such as London, will have a much different starting point than new, modern cities like Dubai.
Different cities around the world also have varying needs and priorities. Some are interested in using technology to increase citizen security and curtail crime, while others are looking to increase energy efficiency, enhance connectivity across the city, solve waste management issues, or improve traffic flow. There are also many cities like Dubai, Delhi, Singapore, and some in North America, too that focus on delivering better citizen experiences through push-tailored information on road closures, school registrations, local events, etc.
So, while there is no exact definition of what a smart city must offer its citizens, there is also no shortage of "smart" initiatives happening around the world.
Momentum builds
Leaders at all levels of government focus on using technology to solve the specific challenges that face citizens in their community. And, as they step up to create these new smart initiatives, it is leading to more cooperation from various businesses and industries to deliver a transformational experience.
This momentum is very good news for all citizens. With mayors and other government leaders starting to recognize that smart cities attract talent, spur innovation, and generate more investment from the business world, I believe we're going to see more and more "smart" services continue to be offered to citizens over the next few years. The pace of implementation is constantly picking up.
The technology exists
While most of us are not yet realizing the benefits of living in a smart city, we have the technology and data to make this long-discussed dream a reality.
All over the world, cities are busy deploying tens of thousands of connected sensors or, if you prefer, the Internet of Things. These IoT's are responsible for collecting all kinds of information in every area of life (number of cars on the highway, fires, floods, liters of water being used, or even a patient's blood pressure, etc.). To make sense of this abundance of data, municipalities are also investing in big data analytics and AI platforms, which, through machine-learning, can process all this data and deliver actionable information to the right people in real time.
This real-time dissemination of information is key to any smart initiative, whether it's smart emergency response, smart buildings, smart healthcare, or smart parking meters. All of these sensors and all of this data is useful only if it automatically triggers workflows that disseminate information to citizens, and other connected machines, in real time. For example: city traffic lights that help ambulances or fire trucks arrive at emergency situations faster, or security cameras that can recognize a crime in progress and alert police.
Breaking data silos
So, we have the technology, the data and the momentum from both government and industry. We need to continue to accelerate the integration of various industries and breaking down the information silos between all the different databases.
For example, imagine the life-saving possibilities that would result from sharing data among a city's transportation, healthcare and emergency services departments. Following a train derailment, a connected sensor would automatically trigger a call to a public safety answering point (PSAP). Through the integration of systems, the PSAP would then dispatch a drone with a high-definition camera to provide a real-time video feed to first responders before they even arrive on the scene. From there, based on the assessment, a nearby hospital would be notified to prepare for 15 to 20 incoming patients. All the technology is there to accomplish that scenario, but we must stitch it all together.
To make this example a reality, cities need an open AI platform that can seamlessly integrate different innovations from various vendors and tech innovators. The days of getting technology from just one supplier are long gone. We're now living in an era of "co-opetition" where you need various competing technologies to work together to deliver the business outcome you're looking for. An open eco-system is critical to this success.
The 'co-opetition' model
In the case of aspiring smart cities, mayors and other government leaders will soon have a lot of decisions to make. When building their smart initiatives, they will have to evaluate what's right for their city based on their specific needs, and based on what is driving them to look at this transformation. They will then have to do their research when bringing the different technology puzzle pieces together, choosing between various service providers, system integrators, data analytic platforms, digital assistants, communication platforms, etc. All this cutting-edge technology, from various technology leaders and different third-party vendors, will then have to work together in unison to deliver information and services to citizens in real time.
That is why, with no blueprint to follow, there is only one way that municipalities around the world can ensure their smart initiative is a success. Almost as if they were building a house, government leaders must build their smart city on a strong foundation, including a communication platform that is open and non-proprietary, allowing the best technology to come together to solve the city's specific needs and create the best possible outcomes for its citizens.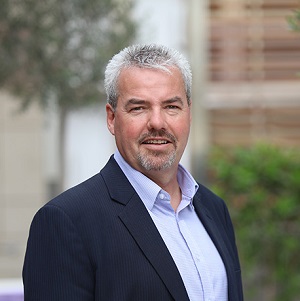 Jean Turgeon is vice president and chief technologist at Avaya.
The InformationWeek community brings together IT practitioners and industry experts with IT advice, education, and opinions. We strive to highlight technology executives and subject matter experts and use their knowledge and experiences to help our audience of IT … View Full Bio
We welcome your comments on this topic on our social media channels, or [contact us directly] with questions about the site.
Search
Everything you need to know about Digital Transformation
Subscribe
The best articles, news and events direct to your inbox
Read more articles tagged: