CIOs say that AI and machine learning are the top technologies that will drive transformation, but there aren't many enterprises who have them in production, yet. Here's how they are planning to get there.
IT organizations are adjusting their plans about how and when to implement artificial intelligence and machine learning initiatives. Moving into production is taking longer than IT leaders may have expected. But they aren't giving up. CIOs have identified artificial intelligence and machine learning as the number one way to achieve "game-changing transformation."
That's according to Gartner research VP Svetlana Sicular, who provided a perspective on where the industry is right now in terms of implementation, where we are going, and how soon we might be getting there. Sicular offered her take during a session, The Future of Data Science, Machine Learning, and AI, during the recent Gartner Data and Analytics Summit in Orlando, Florida.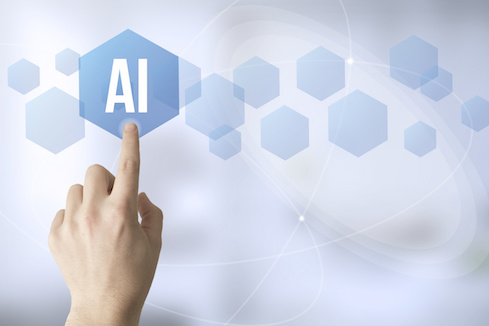 In terms of where we are, it's taking longer than expected to get to production with AI. Last year 21 percent of CIOs had said they expected to be in production with AI by 2019, but the reality is that so far this year only 10 percent have moved into production, according to Sicular.
"Transformation is very difficult because most companies are running on their obsolete or soon-to-be-obsolete software," she said.
IT leadership may also be changing their plan of how they will get into production with AI. A quick informal audience poll during the session — by a show of hands — revealed that just 30 percent planned to develop AI capabilities themselves (compared with nearly everyone in Sicular's informal poll taken during the same session a year ago). The informal poll this year revealed that more than half of those in the audience planned to use AI platforms as a service to help them get to production with artificial intelligence. About 15 percent of the audience indicated they would use niche solutions and about half the audience said they would use applications with AI capabilities built in.
Organizations are likely to look to open source and cloud to create to power their machine learning initiatives, Sicular said. That doesn't mean everyone will be downloading the free version of open source software for their production projects. Organizations are still mostly likely to rely on commercial vendors to provide the platforms and fill the gaps in open source development. But open source technology will provide an open framework.
"Ideas are being disseminated through open source," said Sicular. "This is the biggest impact of open source. People can get together and share their ideas." That kind of collaboration — among members of rival companies in some cases — wasn't possible in past eras. "Packaged software didn't enable it," Sicular said.
What's the best way forward for enterprise organizations that want to get to AI in production? Sicular recommends minimizing time on activities that will stay the same. Maybe they can be automated.
But keep your eye out for shifts in the market, such as the rise of conversational AI and augmented intelligence, and then you should choose the right moment to implement these.
Also, watch for flips in the market — technologies that have been around forever, and no one paid attention to them, but all of the sudden they are big. Technologies that fit into this category might be domain AI and AI and machine learning marketplaces.
Then, when it comes to future tech, consider experimenting with targeted questions. You may want to conduct experiments to try new things and crowdsource your data and development.
"Don't bet on everything," Sicular said. "Pick a portfolio that matches your needs and ambitions, and make sure your approach is manageable." She advises IT leaders to align their ambitions across the strategy, organization, domain, governance, and technology levels, and to do more to train staff.
Read more coverage from the Gartner Data and Analytics Summit here: Using Data and Analytics for Good Ford Motor IT's Changing Direction 7 Disruptions CIOs Need to Watch Lead with Purpose: Data, Analytics Cultural Challenges
Jessica Davis has spent a career covering the intersection of business and technology at titles including IDG's Infoworld, Ziff Davis Enterprise's eWeek and Channel Insider, and Penton Technology's MSPmentor. She's passionate about the practical use of business intelligence, … View Full Bio
We welcome your comments on this topic on our social media channels, or [contact us directly] with questions about the site.
Search
Everything you need to know about Digital Transformation
Subscribe
The best articles, news and events direct to your inbox
Read more articles tagged: