Content should make your head spin, it should be as stimulating as a cup of coffee, and provide the most immersive experience to the audience. Marketers are not supposed to create content for the heck of it, it's meant to strike a chord with the audience – almost like good music. Great content creates a long-term impact and fetches recurring business.
There are ways to take your average content to the next level – here are some tips:
1. Be Different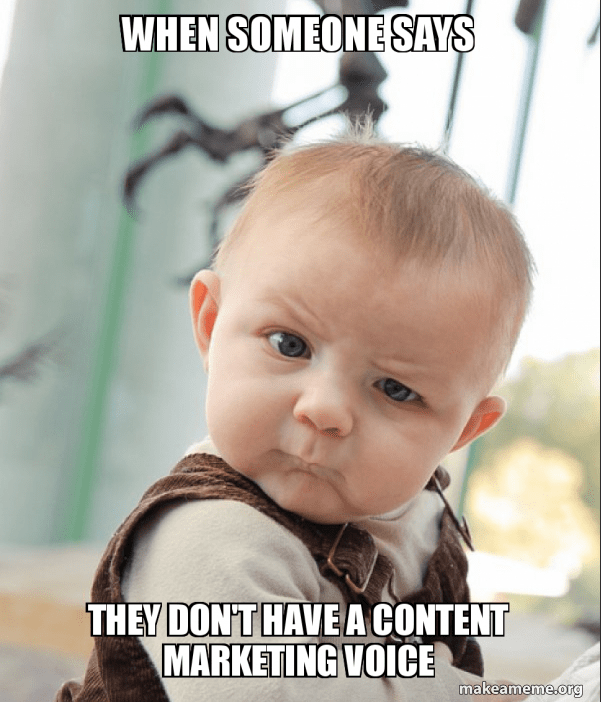 The first step in making content stand out is to create a voice that's unique to your business. Content marketers should go back and understand the personality of the brand. They need to know the 'Why' of their business as Simon Sinek calls it. The values of a brand are rooted in its inception:
What motivated the founders to start a business?
How do they wish to bring about a change in the lives of their audience?
What are some of the unique traits of the persona of the founders?
Answering these questions help marketers to derive the words that represent the content marketing voice of a brand.
Here are some examples:
Playful, Inspiring, Quirky – Grammarly
Adventurous, Extreme, Daring – Red Bull
Youthful, Fresh, Caring – Starbucks
Take a look at this example of a Facebook post from Grammarly: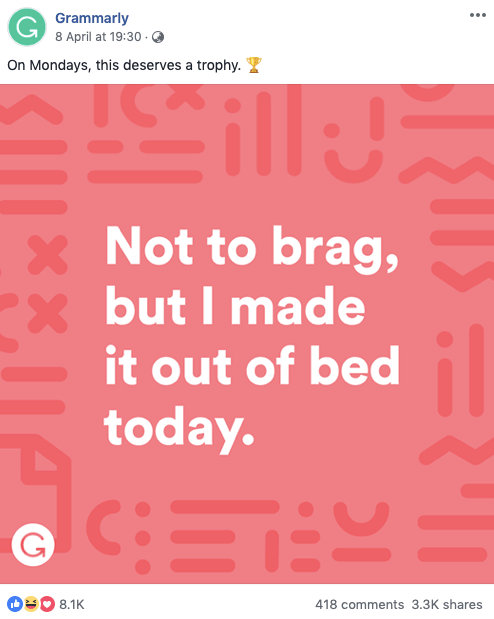 Distinguishing content gives it an identity that helps attract the right people to your brand.
2. Solve Problems
The internet gives businesses the opportunity to help their audience. Online searchers are typing queries every minute. Marketers can do a simple keyword-research to know the pain points of their target audience. Create content around topics that add value to your prospects. Go an extra mile to make a difference in the lives of your potential customers. Some brands create online communities, for instance, to help like-minded people connect with each other over common challenges.
Content isn't about selling – it's about sharing knowledge and helping those who would turn into loyal fans, followers, and customers. It has now become vital to spark valuable conversations to eventually create a tribe that trusts your brand and its vision.
"A tribe is a group of people connected to one another, connected to a leader, and connected to an idea. For millions of years, human beings have been part of one tribe or another. A group needs only two things to be a tribe: a shared interest and a way to communicate." -Seth Godin
For example, Harley Davidson created the Harley Owners Group hooking up those who have a passion for riding, rallying, traveling, and more.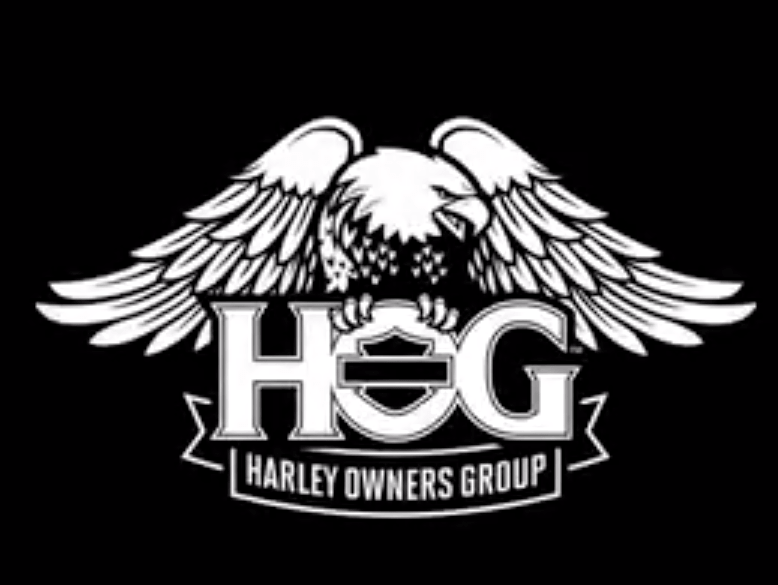 3. Make it Juicier
The foundation of good content is what the users take away from it. Here's a simple rule – if you're not enjoying the process of creating it, you're going nowhere. Go slow and do your research before crafting pieces that keep visitors hooked at every step.
Try out new content formats – memes, GIFs, videos, infographics, and interactive content pieces like polls and quizzes. Play around with your headlines, do something new every time. You might want to check out the post cover images from MailChimp's blog, for instance.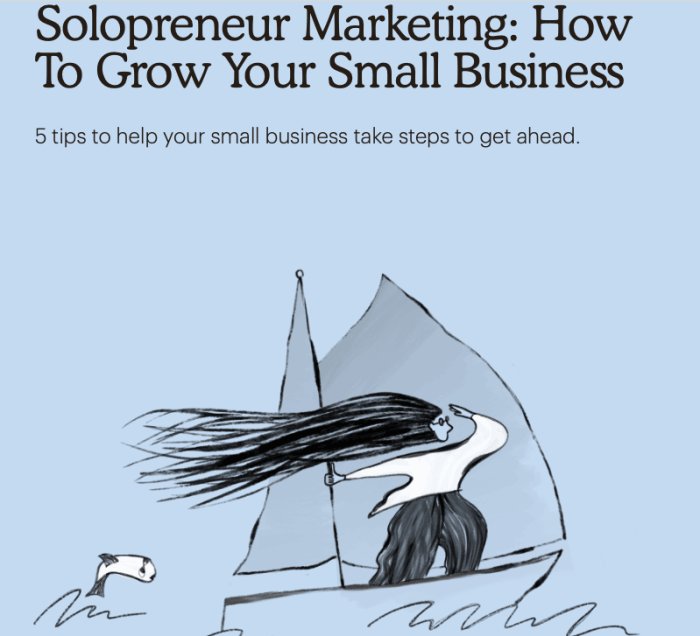 A content marketer's goal is to surprise the audience and make them come back for more.
4. Build an Audience
Many marketers make the mistake of treating content as a sales tool. Content is a non-intrusive way to get in front of the audience – it's neither an advertising message nor a cold email that talks about products and services.
"Your customers don't care about you, your products, or your services. They care about themselves."
― Joe Pulizzi
The idea behind content marketing is to think like a media company – aim at building followers, readers, and viewers. The strategy helps marketers to turn their business into a brand. The first step to having a bunch of followers is to know who you're targeting. Create an audience persona to understand the challenges and preferences of your prospects. A buyer persona helps you create content that talks to specific people, making the effort all the more effective. Marketers can audit content performance to analyze audience growth and work on improving content quality.
5. Be Relentless about Research
With so much content already available online, it's quite a challenge to create something unique. Dig out scarce information and unheard ideas to add more value to your audience. Content marketers can make use of communities like Quora and tools like BuzzSumo to learn about popular topics. Interview experts in your niche to inspire and educate the audience. A good way to create value is to express your opinion on an ongoing trend or a news piece. Research helps content marketers to know what competitors are doing and try something that's fresh and compelling. The idea of research is to keep exploring interesting stuff about a topic and create pieces replete with amazing insights.
6. Tell Your Brand Story
There are experiences that are unique to you: how you came up with the idea of your business? What is the need gap that you're trying to fill? How did you get your first few clients? How was it that you were able to help them? What are the lessons you have learned so far? What is your funding story? How did you manage to grow your business? There is nothing like an honest narrative that hooks the audience and creates a lasting impression. Besides that, stories work well to yield some priceless media coverage. The Airbnb story is a notable example.
7. Create Something Shareable
Most online users login to their social accounts at least once in a day. How many social posts today, are worth sharing with friends and family? Very few, right? Think of the unique quality of any post that you shared last. Now assess if your target audience would be happy to share what you're going to publish. People share content that voices their opinion. It helps them share their feelings with their peer group. Take a look at this video from HubSpot featuring an entrepreneur who plans to rid the Pacific Ocean of plastic and pollution.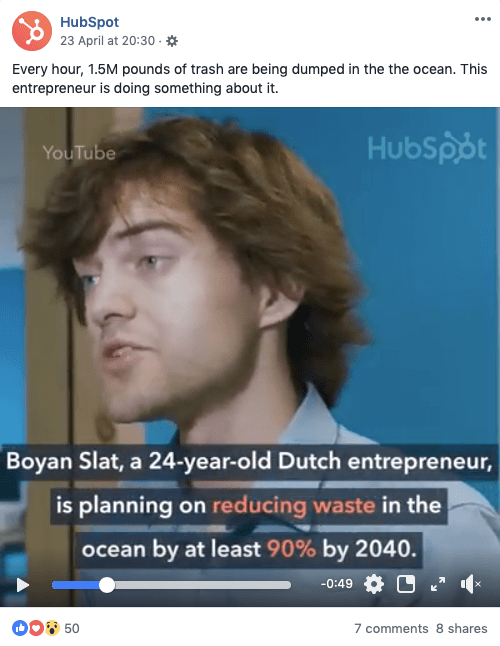 Creating content that attracts shares has high chances of going viral and fetches mass publicity in no time.
8. Aim at Achieving Thought Leadership
Most successful content marketers dive deep into their niche and unveil stuff that nobody has talked about earlier. They create original research, for instance, to deliver top-notch content quality. Take a look at this example of a study from GetResponse, the popular email marketing tool: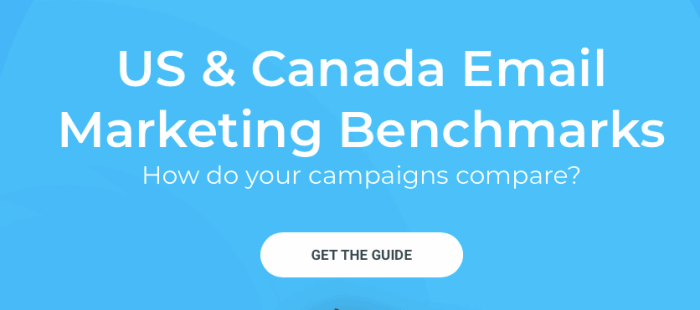 Content helps create thought leaders. A good way to start is to challenge existing leaders and find ways to do better than them. If you're selling a beauty product, you can start thinking about how to outdo an established brand like Sephora, for instance.
Over to You
Good content is better than no content. But to get business outcomes, it's vital to work towards being the best. Put yourself in the audience's shoes to judge content ideas before executing them. Create benchmarks to inspire your team to do better. There's no formula to create content that's out-of-the-box, it has to come from the heart. Quality standards and checklists work as guidelines to help content marketers to move in the right direction.
Search
Everything you need to know about Digital Transformation
Subscribe
The best articles, news and events direct to your inbox
Read more articles tagged: