The best intentions of an IT group can end up coming back to bite them, leading their projects to fall short of expectations or to fail outright.
Admit it, we all have bad habits in our personal lives. Maybe you don't exercise enough, sleep too little, or have a habit of racking up those credit card bills. Identifying bad habits is the first step toward doing something about them. This same advice is also relevant in the workplace. As a consultant, I get to see bad habits of many different enterprise IT departments.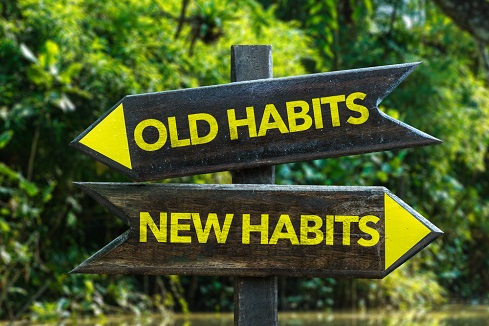 The funny thing is, just like in our personal lives, common bad habits trends begin to emerge here too. Today, I'd like to discuss the five most common bad habits I come across within IT that makes them less effective.
Bad timing when adopting emerging technologies. They say that timing is everything. Increasingly, timing a new digitized business innovation is becoming more and more of a challenge due to the sheer speed that which technology is progressing. All too often, emerging technologies are either adopted too early or too late. When adopted too early, the business must suffer through the various bugs, outages and processes that have not been fully flushed-out. When adopted too late, the innovation can no longer be considered a strategic asset for the purposes of creating competitive advantages.
The primary reason for poor technology adoption timing is that the IT department relies too heavily on internal resources to make such a decision. While having in-house knowledge can be a great advantage, it's also important to receive honest input from strategic technology partners that see the bigger picture. They are far more likely to be able to assist when the timing is right to adopt any new technology.
Improper vetting of IT job candidates
When an IT role opens, IT leadership often veers off course when it comes to vetting the right candidates. They put too much emphasis on finding someone with the right skills, as opposed to one that is willing to learn new ones. I often run across IT job descriptions with a laundry list of specific technical requirements. The skills are so wide ranging and varied that virtually no candidate would have half the skills on the list. Not only does this deter many great candidates from applying, it also sets the tone that the role is a "dead-end job" because they want nothing more from the employee than what's on the list. If you're looking for specific skills, hire a contractor. But the hiring of in-house IT staff should focus far more on culture-fit and the willingness to learn and adapt to new innovations.
Poorly created IT road map
One of the first questions on my list when I begin consulting with an IT department is if they have — and if they follow — an IT road map. Most organized IT departments do indeed have one — but have done so with an incorrect focus. In many cases, the road map consists of specific technologies — and how to get there in the future. In fact, technology should never be included in a road map. Even if we're talking 12 months out. Instead, technology should be used in a broad sense as a way to fulfill business strategy. Thus, instead of stating, "We're going to migrate applications XYZ to AWS IaaS" as part of the road map strategy, the goal should be stated as: "to free up internal resources that are currently focused on maintaining critical applications managed on-premise, those applications will be migrated to a cloud service provider." Doing so allows the strategy to not be locked in to a specific technology or vendor.
Say "yes" far too often and easily
Nobody wants to be considered the department of "no". Yet, IT leaders seeking to appease other departments say "yes" far too often to various technology projects. What ends up happening is the portfolio of supported applications and services balloons and begins to become unmanageable. The IT department must strike a balance between what end users want — and the ability to combine multiple needs under a single application platform. This takes both a clear understanding of business and department objectives combined with knowledge of what applications can achieve those objectives. In many cases, multiple applications and services can be consolidated so fewer apps are supported by the IT department. While this may not make everyone happy, it creates tremendous efficiencies that the entire business can benefit from.
Ineffective end-user training on technologies
Even the best implemented technology can go unused if the end user doesn't understand how to operate it. End-user training and documentation continues to be an afterthought in many organizations — even with technologies that can lead to efficiencies, competitive advantages and cost savings. Videoconferencing systems deployed in corporate conference rooms is a classic example. Despite the clear benefits video conferencing, I routinely see these systems collecting dust in the corner of the room. When asked if anyone uses them, my question is often met with a "nobody knows how to use it". Yet, today's modern video collaboration solutions are easier than ever to use. All it takes is a small amount of training — and ongoing training as systems get updated and new features added. A little effort put into end-user training can go a long way.
Andrew has well over a decade of enterprise networking under his belt through his consulting practice, which specializes in enterprise network architectures and datacenter build-outs and prior experience at organizations such as State Farm Insurance, United Airlines and the … View Full Bio
We welcome your comments on this topic on our social media channels, or [contact us directly] with questions about the site.
Search
Everything you need to know about Digital Transformation
Subscribe
The best articles, news and events direct to your inbox
Read more articles tagged: