Matson (formerly Matson Navigation) is an organization with global ambitions. The 135-year-old public shipping company has continued to transform itself from a Hawaiian regional institution to a multiregional player. Its Pacific expansion – from Alaska to Guam and from New Zealand to China – has been rigorous by any measure.
Success hinged not only on establishing new trade routes, but also on fulfilling a corporate obligation "to do so without diluting our brand, without eroding margins and without damaging the customer experience," says Peter Weis, vice president and CIO.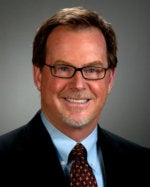 Regional expansion was inextricably linked on a technological level with the need for a "single version of the truth" through a unified platform, Weis says. On this platform, a single set of business rules would dictate every Matson shipment, from order initiation to fulfillment and payment. It would allow for swift reconciliation of claims and customer service issues, as well as unify the company's analytics across thousands of miles of ocean.
Nearly a decade ago, when the IT consolidation effort began in earnest, the company had long relied on IBM mainframes, AS/400 midrange servers and DOS-based PCs. Weis and his team eventually decided on a largely open-source standard Java 2 Platform, Enterprise Edition (J2EE).
"We thought open," Weis says. "We thought standard. We thought, 'don't get locked in.' It proved to be just a spectacular set of decisions."
Matson's approach was designed to minimize anticipated technology switching costs. This strategy coincided with the maturation of the enterprise cloud technology market. Ultimately, Matson cut its IT operating costs by 50 percent by shuttering its four on-premises data centers and moving to Amazon Web Services (AWS) in 2016.
6 components of a digital transformation
Weis says there are six interrelated components of any digital transformation, which he defines as "[making] change at a level of scale such that almost nothing is the same." During Matson's global expansion and attendant platform consolidation, Weis needed to ensure that his IT team was executing on all six of these components simultaneously.
1. The roadmap. Weis emphasizes that digital transformation cannot occur without a compelling and unwavering business vision. Matson had been a familiar part of the Honolulu business landscape since 1882. The CEO and board recognized, however, that the company's historical regionalism offered only limited growth opportunities. They, therefore, articulated a vision of Pacific expansion.
The CEO and board, Weis maintains, are ultimately responsible for establishing and maintaining the business vision. The CIO, in turn, is responsible for identifying specific technological goals based on that vision. For Weis, this ultimately meant moving 15 large projects and 60 smaller projects onto Matson's new technology platform, gradually switching off pieces of the company's legacy technology stack.
2. The technology stack. Matson benefitted enormously from its adoption of a J2EE platform, supplemented with open-source tools wherever feasible. Technology investment should never be a gamble; it is, however, a calculated risk.
To mitigate such risk, Weis stresses the need for a logical connection between the company's roadmap and a given feature set. He also emphasizes the importance of agility. In 2009, as Matson's transformation was gaining momentum, AWS was only 3 years old. Thanks to the flexibility of its technology stack architecture, however, Matson was able to more easily adapt and partner with AWS.
Any company, after they define their [digital transformation] roadmap, has to have the right technology stack on which to build."
"Any company, after they define their roadmap, has to have the right technology stack on which to build," he explains. "We didn't foresee AWS coming along and doing what they were doing when we started. But it's not a coincidence that entry into cloud hosting was in largely open-source standard Java, J2EE-architected systems because that has proven to be the best platform to build on."
3. Organizational skillsets. Matson has undergone a multi-year innovation cycle. Weis says this long-term effort would have been unsustainable without focusing on the skills that would drive the business forward, while also building a sense of authentic community to retain talent.
"The key to executing such a long transformation cycle was really focusing on what I would call sustainable innovation," he explains. "[This is] not burnout innovation where you work on a project for six months or a year, and everyone is left exhausted or they head off to Maui for two weeks hoping to rejuvenate or update their CV."
Weis enjoys engaging with his colleagues, and this provides the ancillary benefit of helping to keep skilled people at Matson. He emphasizes the importance of "skip-level mentoring," his term for getting engaged in the careers and ambitions of junior employees who may be several levels below him on the organizational chart. He enjoys sending handwritten notes to recognize employees – a lost art in a digital age. And he keeps things in perspective: "Our careers are too long to spend on work that doesn't make us feel alive."
4. Governance. Weis fully recognizes the importance of formal governance. At Matson, this includes the IT Executive Committee, which sets direction and approves high-level funding, as well as mid-level operating committees and project-level oversight.
At the same time, he says, for every formal piece of the governance framework, there is an informal element. In most cases, this involves collaborating with non-IT peers on how to make the most of technology or how to provide executive sponsorship on a project. Weis emphasizes the need to evangelize for a project publicly and to educate colleagues and peers privately and helpfully on the details.
This emphasis on cross-company IT collaboration has extended to compensation. During Matson's transformation, there was a successful, multi-year push to tie executive bonuses in part to the successful completion of IT objectives.
5. Corporate finance skills. Weis stresses that during any transformation, IT leaders need to be "wise stewards" of company funds.
"This is very important when you do a multi-year transformation, because you have to be both ruthless cost-cutters to free up capital and then you need to be shrewd investors betting on the right technology, hiring the right kinds of skills, and picking the right technology tools," Weis explains.
Weis, who has an MBA, says that without practical daily application of corporate finance principles, IT departments run the risk of being relegated to back-office status. Matson, therefore, requires IT employees to take corporate finance classes to ensure they are contributing to internal financial discussions. Additionally, the IT department places corporate finance books on employees' desks, and Weis expects his team to be able to "run net present value analysis and to know Matson's weighted average cost of capital."
6. Change management skills. Weis says most transformations fail because of an inability to adapt to change, as well as a failure to sustain momentum. To counteract these potential pitfalls, he emphasizes that transformations must have a concrete structure. Matson's IT relies heavily on the framework outlined in John P. Kotter's Leading Change, which includes such tenets as creating a guiding coalition and generating short-term wins. He advises all IT leaders to find a change management framework and stick to it.
Matson is in a traditional industry, and its assets are geographically dispersed. On a day-to-day basis, and especially during its long-term transformation, Weis needed to understand how IT could help drive impactful change in the most effective way possible. For five years, he fielded a 33-question survey to his colleagues that assessed IT's contribution on tactical and strategic levels.
"Once I had data that showed we did a good job of keeping the lights on but a terrible job of strategy and innovation, I used that information to drive changes," Weis explains. "I had a series of town halls and difficult discussions face to face with people. … You build trust by meeting face to face, and it was a crucial component of driving change within the IT services organization because we did go through a series of staff reductions in order to hire the skillsets we needed."
Ultimately, in spite of dynamic and sometimes difficult transitions, Matson was committed to developing and training the right talent. Matson has never cut its skills and development budget, Weis shares, even during the Great Recession.
Matson's transformation from DOS-based PCs to the cloud has led to massive savings and competitive efficiencies. Over the course of this long-term effort, technology platforms have evolved significantly. Matson's six keys to success, however, have proven to be reliable constants over time.
Search
Everything you need to know about Digital Transformation
Subscribe
The best articles, news and events direct to your inbox
Read more articles tagged: Cloud