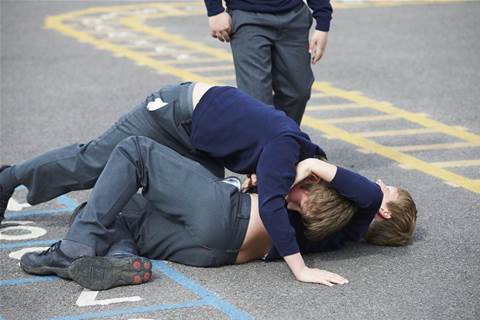 VMware has made it clear that it won't support customers who want to run the virtualisation giant's full software stack on Microsoft's recently announced bare metal solution on Azure hardware.
Earlier this week, Microsoft launched an initiative to lure enterprise customers with in-house VMware workloads to its Azure cloud, claiming it would result in lower total cost of ownership of up to 84 percent in certain scenarios.
On top of the free Azure Migrate service to move in-house VMware based applications, Microsoft also intends to offer a solution for workloads that are difficult to move to the cloud.
Microsoft's director of compute, Corey Sanders, said the company has readied a preview of its VMware virtualisation on Azure for such situations -"a bare metal solution that runs the full VMware stack on Azure hardware, co-located with other Azure services".
But VMware says it does not endorse or recommend the Azure virtualisation solution, and it won't support customers who use it.
"Microsoft's stated intention is to enable this as an intermediary migration solution and not as a solution architected for running enterprise workloads in production," VMware vice president of product development for cloud servies, Ajay Patel, said.
Microsoft's Sanders said the Azure offering would be delivered "in partnership with premier VMware-certified partners," but Patel noted none were mentioned in Microsoft's announcement.
H said no partners had collaborated with VMware in engineering the Azure offering.
"This offering has been developed independent of VMware, and is neither certified nor supported by VMware," Patel said.
"Our experience has shown public cloud environments require significant joint engineering to run enterprise workloads.
"Hence, we cannot endorse an unsupported and non-engineered solution that isn't optimised for the VMware stack."
Search
Everything you need to know about Digital Transformation
Subscribe
The best articles, news and events direct to your inbox
Read more articles tagged: Cloud