Daniel Newman / September 3, 2019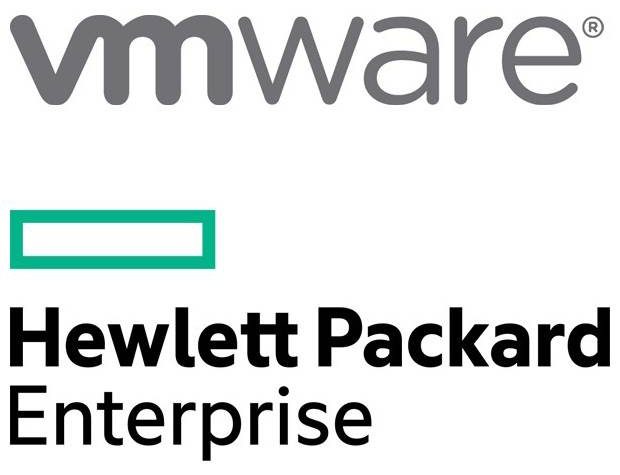 The News Release: VMworld, San Francisco, Calif., – August 26, 2019 – Hewlett Packard Enterprise (HPE) today announced the expansion of its partnership with VMware to offer VMware Cloud Foundation as a Service. Through the integration of HPE GreenLake and HPE Synergy with VMware Cloud Foundation, the two companies allow mutual customers to keep all their applications, tools and data in-place, while achieving the benefits of cloud and composable infrastructure.
Through HPE GreenLake, mutual customers can benefit from a fully managed hybrid cloud environment in which they only pay for what they consume, lowering TCO by 30% and accelerating new IT project deployment by 65%. 1 The solution is compatible across on and off premises data centers, simple to operate and supports VMs and containers. This dramatically improves the value enterprise customers experience from a hybrid cloud environment, including agility and speed of composability, ability to shift resources from managing infrastructure to innovation.
Read the full press release at HPE.
Analyst Take: This will likely be my last piece on the voluminous news that came from this year's VMworld event. With Hybrid Cloud and IT heating up though, we are seeing substantial investment as well as a plethora of new and growing partnerships to enable trends in multi-cloud, containers and virtualization. HPE rolling out VMware's Cloud Foundation as a Service is another big announcement in this space. I've been tracking HPE with great interest this year, especially following Antonio Neri's "Everything as a Service" commitments that were announced at this year's HPE Discover in Las Vegas. With the company's ambitions being to deliver all of its products and solutions in an "as a service" capacity in the next three years, it gives HPE only a small amount of time to start to rapidly move in that direction. The Value Proposition of HPE Greenlake's Cloud Foundation as a Service In HPE's release they provide the following three key value propositions for the release of VMware Cloud Foundation as a Service. Here are my quick takes on each called out benefit.
Cloud Economics: Management of VMware Cloud Foundation through HPE GreenLake enables enterprise IT to shift resources to meet changing business demands. Customers pay for what they use and plan capacity ahead of use, to avoid overprovisioning and save on TCO.

Analyst View: The core of as a service is metering. This has been massive in the proliferation of hyperscale IaaS and HPE has shown strong leadership in this market. The acquisition of Cloud Cruiser gave the company the most advanced capabilities in the industry for monitoring on-prem cloud.

Speed and Agility: The integration of HPE GreenLake and HPE Synergy with VMware Cloud Foundation enables companies to accelerate time to value. HPE Synergy allows customers to compose resources to dynamically configure them to meet the needs of VMware Cloud Foundation workloads and scale when needed – enabling IT and developers to spin up new resources for faster app provisioning. With HPE GreenLake metering and capacity management, the resources required for each workload are ready to deploy in minutes, not months, shortening time to deploy global IT projects by 65%.2

Analyst View: Time to value has become a bit of a catch phrase in the age of digital transformation, but that doesn't make it irrelevant. Being able to speed up how quickly a workload is provisioned in the appropriate environment means less time between IT and the employee or customer utilizing the application to create revenue or deliver service. Furthermore, being able to consolidate the initial project build time can accelerate projects going into production by weeks or months, and the value (read: ROI) of those efforts can be tremendous.

Control, Security, and Workload Optimization: Customers can use the HPE Right Mix Advisor to identify which workloads and applications are ideal to move to public clouds, or keep in private clouds, and how to migrate those workloads to achieve the optimal mix of hybrid cloud. HPE Right Mix Advisor delivers data-driven guidance that allows customers to remain in control of IT operations, policies, and procedures, achieve increased performance and manage costs for each workload.

Analyst View: Right mix advisor is a key differentiator. While there is no magic 8 ball for choosing which workload goes to which cloud, the HPE Right Mix Advisor is arguably one of the best solutions available in the market today. It uses extensive data to help users determine workload placement; this is of growing importance with the rapid proliferation of multi-cloud environments.
A Strong Partnership, Especially for HPE Greenlake and Hybrid IT Customers With HPE's largest business by far being the bucket denoted as Hybrid IT, the company is clearly focused on the new complexities and opportunities arising from the evolving architecture. Obvious market sentiment shows a rapid shift toward Hybrid IT and our research validates that sentiment. For HPE, being able to help manage customers hybrid cloud ambitions while being able to support VMware environments is the ideal situation for HPE (and for VMware). Of course, I find it interesting that VMware, being more than 80% owned by Dell Tech has created successful, well documented partnerships with the likes of HPE and Cisco, which directly compete with its own DellEMC (Dell Tech Cloud Platform) offerings. But I think this is a key for VMware to maintain its independence and ecosystem, which is important with its vast developer community. Not to mention that the customers of VMware come from its partners in many cases so to shut down important partnerships to give Dell an advantage would be far more harmful than good. For HPE, I continue to be impressed by its ambitions. From smart and shrewd acquisitions to intelligent partnerships, HPE is showing on the regular its readiness to compete, innovate and solve the complexities of modern IT architecture.
Read more Analysis from Futurum Research:
VMware and NVIDIA Partnership Accelerates AI From On-Prem To The Cloud IBM Wisely Goes Open Source With Its Power CPU Architecture Qualcomm Wins Partial Stay In FTC Ruling, Overturn Likely To Follow Futurum Research provides industry research and analysis. These columns are for educational purposes only and should not be considered in any way investment advice.
Image: HPE
Search
Everything you need to know about Digital Transformation
Subscribe
The best articles, news and events direct to your inbox
Read more articles tagged: Cloud