Education technology is one of the fastest growing sectors in the US and the national education market is already a $1.3 trillion dollar industry.
AR is important for education technology innovators because it can offer significant benefits.
Research suggests AR can reduce the time it takes the human brain to assimilate new knowledge while improving the volume and accuracy of information recall. It can also help develop abstract neurological functions, like creativity, pattern recognition, and spatial awareness.
AR education for young children
From an early age, children can use Augmented Reality to develop basic core neurological systems which providing the foundational building blocks that will later help them develop language, memory and complex problem-solving.
Apps like Quiver use augmented reality to bring the experience of coloring in alive, with color, animation, and sound, engaging children in a vibrant and creative form of play. Children can also capture and share images of their creations with friends!
From Crayola, Color Alive is another coloring app that uses AR technology to animate the creations kids have colored in, even adding in special effects like the fiery breath of a dragon or the twinkle of pixie dust trailing behind a character.
Another great app is Animal 4D+. With a special deck of cards that come with the app, kids can use an AR-enabled device to animate a host of animal characters, learning about their movement, sounds and even what they eat
For smartphones to be safe in the hands of very young kids, they need to be tough! With devices like the ASUS ZenFone AR, you can hand over your phone to your kids safe in the knowledge that it will be protected from harm by its robust shell and scratch resistant screen.
AR education for kids
AR education apps support young learners of all ages. With Pearson's Bounce Pages app, textbooks come alive with interactive video animations. Using an AR-enabled smartphone like the ZenFone AR, children can scan pre-tagged pages and automatically launch an animation that illustrates the page's concept.
Edulus is another AR education app, created for teachers to help bring science and math teaching to live in the classroom, with over 300 modules spanning K through 12th grade. The app is designed to make science and math in schools fun, game-like and stress-free with 3D models that help students understand complex biology, physics, chemistry and geometry concepts.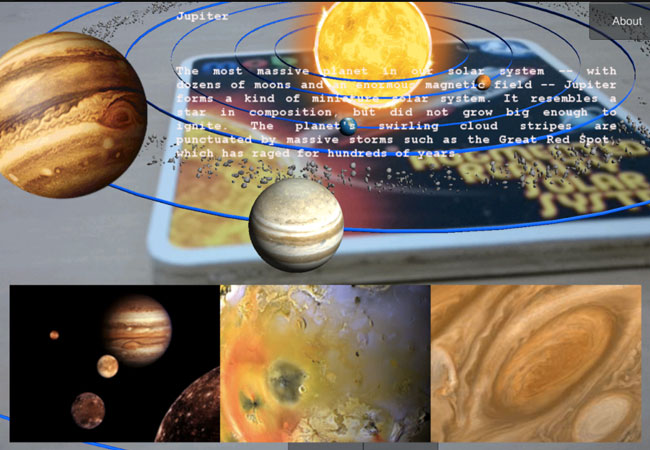 Another AR app loved by kids and teachers alike is AR Solar System. What could be more inspiring to young kids than understanding the enormity and complexity of their universe? Imagine all the knowledge of the universe that has taken humans thousands of years to research and understand is now available to your kids in an instant! Pretty cool, right?
And if you're still kind of into coloring in (who isn't?) but you want to up the ante a little, check out Color Blaster from Crayola. In this awesome AR game, you navigate the real world to find paint buckets and treasure chests hidden around you and then blast life-sized zombies and dragons with color!
AR education for adults
There are tons of cool apps to help adults learn as well.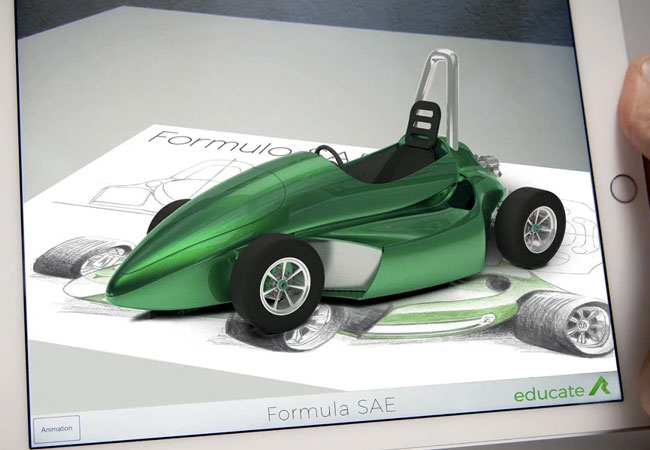 If you ever feel yourself taking a minute to marvel at the complexities of the human body, try Anatomy 4D and discover a world of knowledge about your own amazing hardware.
With Educate AR you can access and even create AR experiences using a variety of built-in plugins and models.
The app acts as a platform that allows you to find AR experiences that are relevant to your own learning, but it's specifically designed to help people in the fields of science, technology, engineering, and mathematics.
Educate AR can bring textbooks to life
There comes a time in everyone's adult life when you've got to get your hands dirty and get some DIY done. But for many people, this can present a daunting challenge.
Not so if you're armed with a Tango AR smartphone like the ZenFone AR! Lowe's is currently partnering with Google to deliver its Vision app which takes some of the pain out of tricky home renovation and repair projects. Measurement tools enable you to plan home improvements, and the app also lets you preview Lowes' products in your home via augmented reality.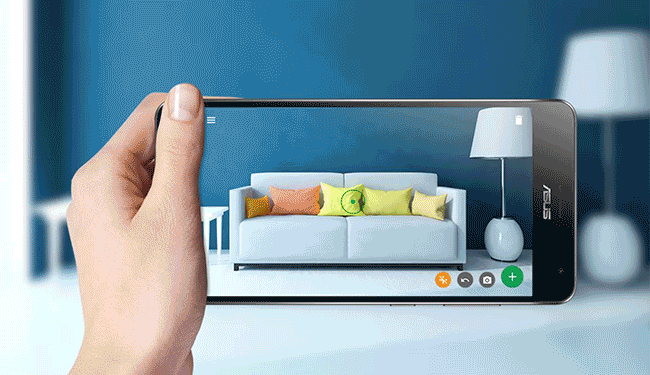 The tape measure is a thing of the past with the ZenFone AR.
You can envision everything from home décor choices like paint colors to appliances and flooring. The app lets you save measurements, product lists, and photos and share them with the friends and family you've inevitably roped in for moral support.
Search
Everything you need to know about Digital Transformation
Subscribe
The best articles, news and events direct to your inbox