Sergey Nivens – Fotolia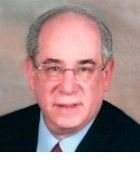 Cloud computing technology is creating business opportunities so radically new and different that they can be built only if we junk much of what we know, how we operate and even how we think — everywhere in the enterprise, not just within IT. In other words, transform or die.
That was the emphatic, no-nonsense message delivered by Ashish Mohindroo, vice president of Oracle Cloud, and Bill Taylor, co-founder and founding editor of Fast Company magazine. They spoke at the Boston stop of the 2017-2018 Oracle Cloud Day roadshow in November.
Legacy data centers won't help, said Mohindroo. Neither will recreating on-premises complexity in the cloud. It's time to think in new ways, as is typified by Uber and Lyft redefining transportation and Airbnb transforming the hospitality industry.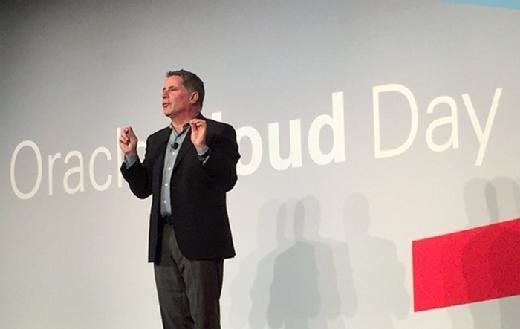 During a time of disruption, don't let what you know limit what you can imagine, warned Taylor, giving a combination of scared-straight and do-it-now-or-else advice to an audience of about 400 IT professionals.
Generational shift
IT is currently in the midst of a once-every-20-years tectonic shift, according to Mohindroo. The most recent, the 1990s shift from client/server computing to the internet, is now being supplanted by the transition to cloud computing. The upheaval is far-reaching and impossible to avoid.
"No industry is immune," Mohindroo said, citing key cloud computing technology drivers that include artificial intelligence, machine learning, blockchain, autonomous software, the internet of things and advances in human interface design.
A potentially debilitating problem that businesses face today is that existing legacy IT infrastructures and strategies were not built to leverage new technologies, support new business models, offer adequate control and do it all quickly. Traditional data centers, Mohindroo said, were constructed in a siloed manner, built for maximum capacity and peak loads, but not designed to be elastic, integrated or flexible.
Complicating matters is that each siloed service doesn't talk to others and may have been built to differing standards. Integrating them can be difficult when incompatible standards, including authentication, database design or communications protocols, get in the way.
Though Mohindroo's presentation eventually led into a sales pitch for Oracle's cloud computing technology platforms, the underlying message was vendor neutral and clear: For businesses to exist, they must undergo a cloud transformation consisting of essential foundational services: data as a service (DaaS), software as a service (SaaS), platform as a service (PaaS), and infrastructure as a service (IaaS). Those services, he said, need to be based on open technologies and standards, including SQL and NoSQL databases.
Six journey paths
Oracle defines six distinct pathways into the cloud. Each offers differing appeal depending on the age of the company, its compute workload and compliance mandates, among other factors. The six options include the following:
Optimize an existing on-premises data center with plans to migrate later.
Install a complete cloud infrastructure on premises behind the corporate firewall. The advantages of this are behind-the-firewall security and a pay-as-you-go model for usage.
Move existing workloads into a cloud infrastructure with minimal optimization, often referred to as lift and shift. Mohindroo said the key challenge with this popular scenario is dealing with less-than-optimal I/O bottlenecks.
Create all new, cloud-resident applications, developed using PaaS and IaaS technology, to fully replace outmoded legacy applications. DaaS replaces the legacy on-premises database. Advantages of this model include the availability of a wide variety of open source languages and services for application development, data management, analytics and integration, along with support for virtual machines, containerization for portability and Kubernetes for orchestration.

"The whole concept behind this is to make it easy for you to run your business," Mohindroo said.

One way to utilize this option is through Oracle's advanced AI and machine learning cloud technology. For example, Oracle offers an autonomous database that Mohindroo claims is self-running — managed, patched and tuned in real time without human intervention.

Replace the core legacy application base with subscription-based, third-party SaaS counterparts. Similar to option four, this model offers application development tools for customization, along with the same AI and machine learning technology.
Choose a born-in-the-cloud model, which would be the logical choice for new companies that have no legacy IT operation or applications, Mohindroo said.
Change the way you think
Mohindroo's presentation was crafted to deliver a purely cloud computing technology message.
Taylor's talk, which largely avoided tech speak, still targeted IT managers, application developers and operations personnel, saying their collective efforts can benefit from understanding the human side of the user experience. To do that, he said, requires becoming fully immersed in every nuance of what it means to be a customer.
Taylor suggested that IT employees expand their view beyond the technology.
Are you … learning as fast as the world is changing?

Bill Taylorcofounder and founding editor, Fast Company magazine
"Are you determined to make sure that what you know doesn't limit what you can imagine going forward?" he said. "Are you … learning as fast as the world is changing?"
Taylor's message can be taken two ways: Gain insight into the people who use the cloud applications you build or learn about each new cloud computing technology and programming language or risk being left behind.
Taylor cited San Antonio-based USAA, the financial services company that serves military families, as an example of a leader in technology-driven disruption that immerses every employee — even highly skilled application developers — in understanding the customer experience. USAA gives new employees a packet called a virtual overseas deployment. The idea is to spend a day role-playing as a member of the Army Reserve or National Guard suddenly called up to active duty.
"You've got four weeks to get your financial affairs together," Taylor said.
The exercise forces the role-player to go through credit card statements, bank statements, life insurance and car payments — all to help USAA employees understand what their customers need.
"They're not early adopters of technology because they love technology per se; it's because they're so committed to their identity in the sense of impacting customers in their marketplace," Taylor said.
Dig Deeper on Cloud architecture and application development
Joel Shore asks:

How deeply do your developers understand the needs of users?
Search
Everything you need to know about Digital Transformation
Subscribe
The best articles, news and events direct to your inbox
Read more articles tagged: Cloud