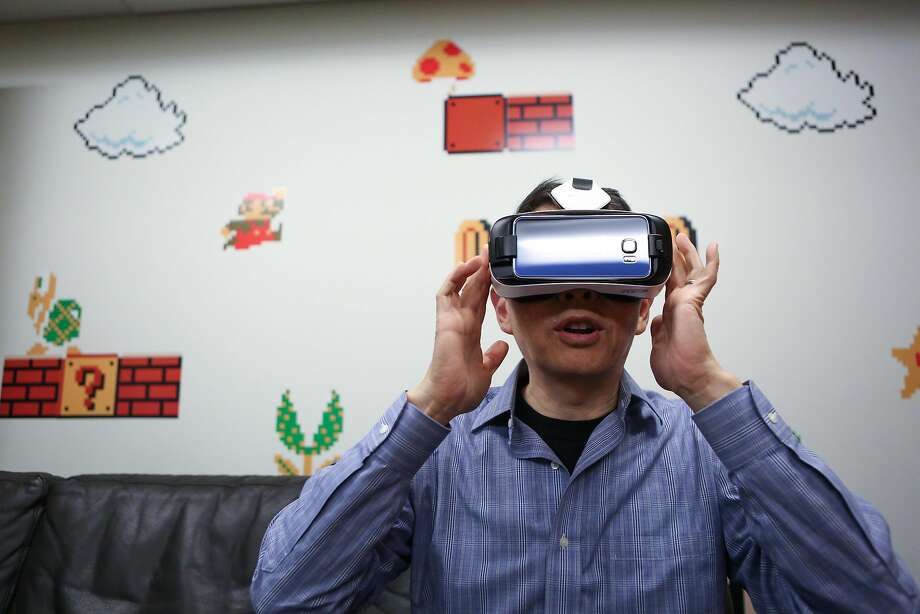 Corporate turnarounds have been done before, but what's happening at Adobe Systems stretches the far limits of credulity.
The San Jose software firm, once known primarily for programs like Photoshop, Flash and Acrobat, has executed one of the greatest comebacks in the history of Silicon Valley – indeed, in U.S. corporate history. Once dismissed as a relic of the bygone era of boxed desktop software, Adobe has transformed itself into a cloud powerhouse serving other big businesses in just three years.
The speed of this transformation has stunned competitors and Wall Street alike.
"They have executed flawlessly," said Josh Olson, an analyst with Edward Jones Investments in St. Louis. "They are the standard to follow in the industry."
"We had our doubts" Adobe could pull it off, Olson said. "We certainly don't now."
Lest you think Olson is too much of an Adobe cheerleader, consider that hehas a "hold" rating on the shares. Even the one guy on Wall Street who recommends investors sell the stock – Brian Wieser of Pivotal Research Group – has nothing but praise for the company.
These analysts' reservations center not on the actual business but, rather, on Adobe's soaring stock price, which they consider too expensive. Indeed, over a 52-week period, the price of Adobe shares has jumped 55 percent to nearly $150, far outpacing the gains for Facebook (36 percent), Alphabet (31 percent) and Oracle (24 percent) in the same time period.
In its last fiscal year, the company generated $5.85 billion in sales, a 22 percent gain from the previous year. In that time, profit jumped 86 percent to $1.17 billion. Buoyed by its financial strength, the company is expanding its corporate headquarters in San Jose. It also has a large office in San Francisco.
Adobe's transformation might seem sudden, but CEO Shantanu Narayen has been planning for this since 2012. The software industry has seen a couple of shifts in the past couple of decades. In the '90s, customers began downloading software programs from the Internet rather than installing them from floppy disks or CD-ROMs. Then they began running software entirely over the Internet, delivering functions on websites or mobile apps. And added to that are the complexities of business licensing, in which software companies often charge an annual fee per user rather than getting paid for a one-time purchase – regardless of whether the software runs on an employee's computer or over the Internet.
Changing how software firms get paid is enormously complicated because it requires a company to change the way it compensates its salespeople and adopt new accounting methods, said Jill Rowley, an expert in software sales and a former top executive at Eloqua, a company purchased by Oracle in 2013.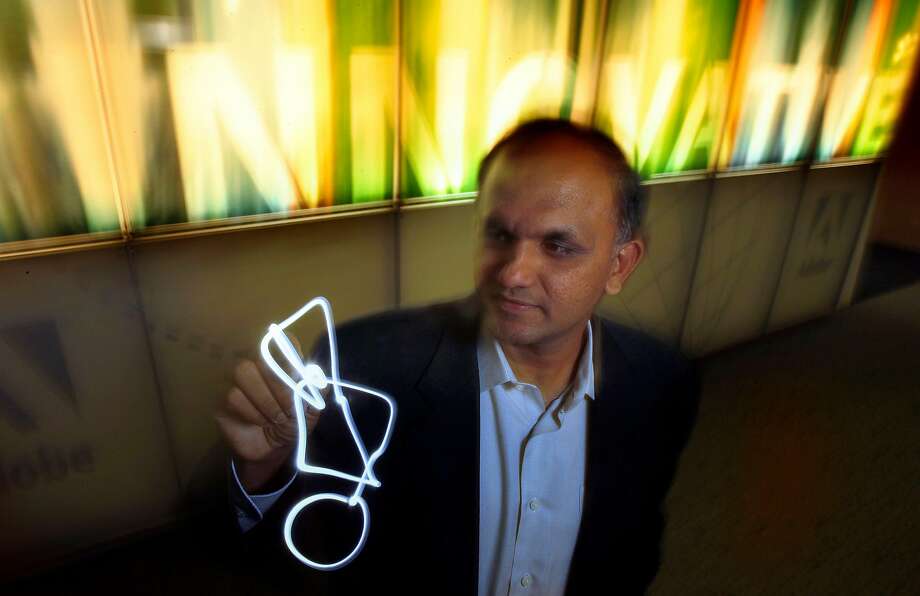 Photo: Michael Macor, The Chronicle
Adobe's in a different position than Microsoft, Google or Salesforce. Email, word processing and customer-tracking apps can be designed to run through the cloud without any software downloads. Complex photo-editing and page-design software, on the other hand, has to live on users' computers. Despite the name, Adobe's Creative Cloud is a desktop/Internet hybrid, combined with online services like a stock-photo library.
For Adobe, embracing the cloud – even in this hybrid fashion – allows customers to continuously update software from online servers rather than waiting years for new versions to come out. That means software makers must constantly tweak and innovate on the fly.
Large, entrenched corporations like Oracle have struggled to make this transition, said Rowley, who briefly worked for Oracle after the acquisition. Every software firm knows that it needs to embrace the cloud; what matters most is how well and how quickly they do it, Rowley said.
"It all comes down to leadership and culture," Rowley said.
Consider Adobe's progress so far. Three years ago, 50 percent of its annual revenue came from subscriptions,39 percent from product sales. Last year, 78 percent of its annual revenue originated from subscriptions compared with 14 percent for products.
From the get-go, Adobe decided that it would act decisively, Abhay Parasnis, executive vice president and chief technology officer, recently told me. Some companies, like Oracle and Hewlett Packard Enterprise, have elected to sell one-time licenses as well as subscriptions. Adobe decided to fully move to the cloud, he said.
"We were not conflicted or confused about our strategy," Parasnis said. "We knew the way to do this was not to be half-hearted. We were all in."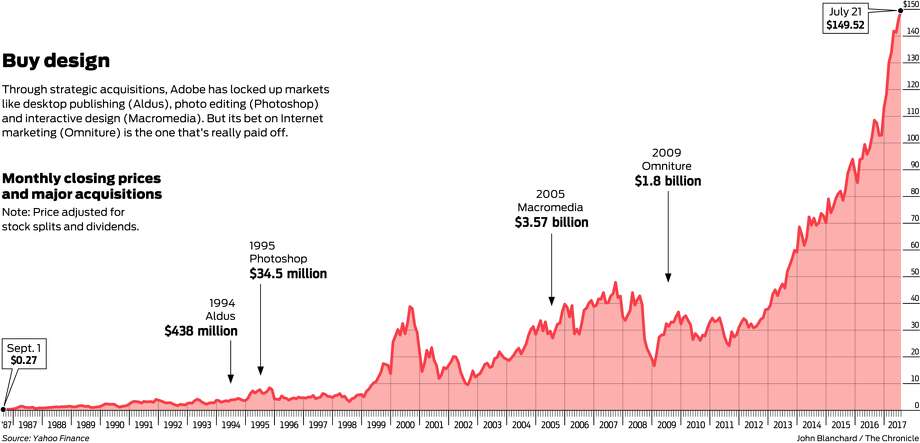 Both Adobe and Wall Street, though, expected such a big move to be rocky, because it would make things confusing for investors and customers alike.
But Adobe had one big advantage, Rowley said.
The company's core business already tilts toward creative pursuits like art, marketing and media. Such professions embrace change more easily than conservative industries like finance and human resources, she said.
Adobe's creative foundation allowed it to more easily expand into new but related markets like digital marketing and data analytics, Parasnis said.
"Digital marketing nicely complements their existing businesses," Edward Jones' Olson said.
Cross-selling a complete set of services and products to customers will be key to its long-term growth, he said.
For example, customers that used Photoshop to create images or stories (creative) now want help on distributing and personalizing the content (marketing) and on determining whether such efforts are working (analytics), he said.
"Everyone wants to be a storyteller," Parasnis said.
There have been some complaints about Adobe's subscription model. Past surveys by Cnet and Jefferies said customers were angry about having to pay subscription fees to receive updates. But most people said they planned to renew their Creative Cloud subscriptions.
For fiscal 2016, digital marketing revenue, which includes analytics, jumped 28 percent to $1.74 billion from $1.35 billion two years prior.
The good results in digital marketing "stand out to us," Sterling Auty, an analyst with J.P. Morgan, wrote in a recent research note. "Increasingly, we look to this segment to drive incremental growth."
This year, Adobe has been blowing past Wall Street's quarterly sales estimates.
For the six months of this year, Adobe said revenue jumped 24 percent to $3.45 billion from $2.78 billionfrom the same period a year ago.
"Whenever we doubt they can meet (subscriber targets), they continue to beat expectations," Olson said.
Adobe's challenge is to keep looking forward, Parasnis said.
It is making big investments in artificial intelligence. Parasnis predicts a shift from touch screens to voice interfaces like Alexa and Siri. He imagines Photoshop customers producing content with a combination of voice and virtual reality.
Parasnis also sees an opportunity for Adobe to create simplified versions of its software so customers can create content on messaging apps like Slack, Instagram and WeChat. Adobe bought a startup, Aviary, in 2014 that offers software for adding photo-editing features to other apps.
"When you're successful, that's usually when you falter," he said. "This is an industry that does not care about yesterday's success. We continuously try to stay paranoid."
Thomas Lee is a San Francisco Chronicle columnist. Email: tlee@sfchronicle.com Twitter: @ByTomLee
Search
Everything you need to know about Digital Transformation
Subscribe
The best articles, news and events direct to your inbox
Read more articles tagged: Cloud