maxoidos – Fotolia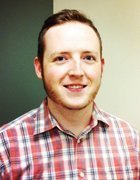 Autumn was a busy season for tech conferences. Experts across the fields of development, testing and operations shared expertise that could help others in the industry push past some of their own DevOps transformation or testing obstacles.
Here are a few insights gleaned from O'Reilly's Velocity Conference in New York and DevOps Enterprise Summit (DOES) in Las Vegas.
Dig Deeper on Software Development Models and Methodologies
David Carty asks:

What did you learn from technology conferences this year?
Search
Everything you need to know about Digital Transformation
Subscribe
The best articles, news and events direct to your inbox
Read more articles tagged: DevOps