News Stay informed about the latest enterprise technology news and product updates.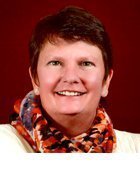 It's more than 16 years old now, but Agile still struggles to achieve broad enterprise adoption. Here's what Agile2017 speakers and attendees are suggesting for the future.
More than 16 years after the Agile Manifesto was written, "Agile is still hard," admitted Tricia Broderick, the…
chair of Agile2017 in Orlando, Fla.
Just released data from a survey of more than 150 managers by CA Technologies underscores that fact — only 12% say their entire organization is on a path to achieving an Agile development model, even while 70% say they know it's the process that can help them be organized and respond faster.
At a time when many feel the Agile development model is at a crossroads, the annual conference offers an opportunity to bring concerns and triumphs to light. The keynote speaker, David Marquet, author of Turn the Ship Around and a former nuclear submarine commander, spoke about how he "turned his ship around" by moving his crew from a thinking organization to a thinking and doing organization, and how those principles can be applied to distributing the Agile development model throughout a company.
He focused on the tricky role that leadership has to play. "The most important leadership attributes are the ability to say 'I don't know,'" Marquet explained. Agile thought leaders need to "lean back" so that their teams can lean forward. "You've got to let your team own it so they can move forward," he said.
But as the CA survey data shows, that's sometimes easier said than done. Managers know why the Agile development model is important and invaluable to an organization: 51% said it reduces project derailments and "fire drills" while 47% agree it increases visibility and improves communication among groups. But 38% said they couldn't scale Agile because of inconsistency and siloed groups while 42% said the barriers were within certain departments.
It's definitely a leadership thing, said Jeffrey Hammond, Forrester Research vice president and principal analyst of application development and delivery professionals in an interview before the conference. "Agile has become telling people how to do things right but then not necessarily doing those things themselves," he explained. The challenge is for management to try to get out of the way. "When I talk with our clients to help with digital transformation, it's really about becoming more Agile in spirit. They need to understand the cultural barriers and that will help them refocus on delivery and measuring results and customer engagement." Stop thinking about the Agile development model process, Hammond said, and think about the results instead.
Dave West, CEO and product owner of Scrum.org, acknowledged that there are lots of challenges when it comes to Agile and Scrum, but it's time to get smarter about how Agile is done and not do band-aid type fixes like renaming it. "We need a reboot in a lot of cases, but we don't need a reinvention," he said. In his ideal world, you'd empower the people who know what they're doing and get middle managers on board. "The future of Agile isn't 3.0 or renaming it, but instead it's making it consumable for those groups. The biggest challenge is to take a high-level instruction and convert it into a series of understandable instructions and then make sure people are doing it."
Search
Everything you need to know about Digital Transformation
Subscribe
The best articles, news and events direct to your inbox
Read more articles tagged: Agile