The Decision
Great! You're ready to upgrade to a digital loyalty program. You've already done all your research and you're ready to make the move. But now you're faced with another important decision: Which Digital Loyalty Program should I choose?
With all the different companies out there competing for your business, it's probably been difficult for you to weed out all the phonies and find a company that actually cares. And you can't just choose the first one that emails you. After all, this is a big decision. If you choose the wrong company, you could wind up with broken hardware, angry customers, and a contract you can't get out of.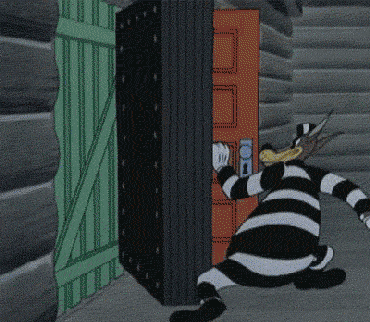 You'll feel like this.
So, how do you avoid broken hardware, angry customers, and long, expensive contracts? You look deep into the companies product. Remember, if a company doesn't have a good product, they are unlikely to have good anything.
Studying The Product
Most likely, it won't be too difficult to find the benefits of a companies product. But finding the downsides are a lot harder than you think; and that's what you need to look into. However, you don't have to worry. We've done our research and found 5 commonalities among bad loyalty programs that you should avoid at all costs:
Stagnancy
A company that isn't updating and innovating their digital loyalty program should be removed from your potential company list. Remember, your loyalty program will only ever be as good as their product. And if they're not updating their product, your program won't be updated either and will eventually dry out.
Difficult Hardware
"Well we went with this company cause they promised we'd get more customers. And we actually did! But after a couple months, the hardware they installed stopped working correctly and we had to do everything manually."
That's just one issue many restaurants and retailers face with hardware. There are literally thousands more just like it. And not only does the hardware break, nobody is there to fix it so you wind up doing everything manually. And on top of all that, you had to pay for that hardware!
So what do you do..? Don't sign with a company that provides their own hardware. Go with companies that provide their own solution. For example, instead of making you pay for nasty hardware that doesn't work, they just provide the business with an app that can be downloaded straight on their POS or even their smart phone. This allows businesses to have their own digital loyalty program without even having a conversation with the company. No difficult hardware! No difficult integration!
And on top of all that, going with a company that provides their own app also gets by long, annoying employee training. That is the #1 solution right there!
Long Contracts
Let's keep this short and simple. Why do companies want to get you in long contracts? Because they fear you will leave them. That being said, go with a company that doesn't even make you sign a contract. These companies are likely to have a good product that they know you will love. So bottom line, just stay away from those contracts!
Too Complex
The engagement and interaction of your customers on the loyalty platform must be simple, not complex. Remember, the ease at which they are able to interact and engage with the program will be a major determinant in the success or failure of your loyalty program. If your customers are bothered even in the slightest by it, don't go with them.
You can usually tell how complex and/or ugly a loyalty program is just by downloading their app and using it for a couple minutes. Be strict right here, no exceptions. If you can't tell if it's good or not, give it to one of your kids and they should be able to tell you.
High Cost
It blows my mind how many companies can get away with charging as much as they do. Most companies have a $300 fee for just the setup of the hardware. And then after that, it's $100-200 a month for an entire year. And if it turns out to be a bad fit, too bad, you signed that contract.
Look for a company that offers a free trial and no setup fees for the hardware. This will decrease the risk of signing with a bad company and you can always pull out if it isn't working. However, there are companies out there that do it for free for small and medium sized businesses. So if you have 25 or less locations, click here to find a digital loyalty program that won't cost you a dime.
Conclusion
Now that you know what to avoid, get out there and start looking for a loyalty program that will benefit your company.
Remember, the best digital loyalty program will work well for you and your customer. Make sure it's easy to use, looks pretty, has no hardware, doesn't require heavy employee training, and doesn't cost you thousands of dollars. Oh, and don't sign any long, expensive contracts!
If you have any questions about choosing the right loyalty program, get in touch and we will be happy to help you out!
Search
Everything you need to know about Digital Transformation
Subscribe
The best articles, news and events direct to your inbox