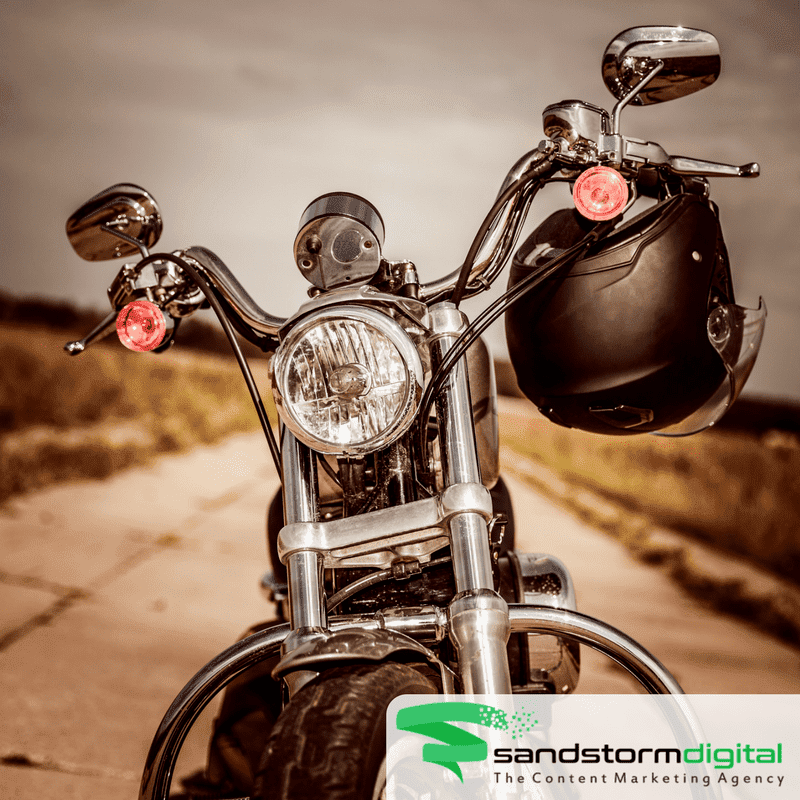 The topmost question on the minds of entrepreneurs is often, "How do I develop a brand image that will speak to my market?" You likely already have some ideas, but putting those ideas into a workable plan takes research, creativity, and some measure of trial and error. It also takes an intuitive ear, as you listen to the needs of your target audience instead of trying to tell them what they need. As Mike Volpe, CMO of HubSpot, said:
"Don't interrupt what your buyers want to consume – BE what they want to consume."
That's what inbound marketing is all about. So how do you use inbound marketing to develop a brand image that people will respond to? Follow these steps, and your new business will open with a solid marketing foundation as well as a knock-your-socks-off brand image.
Research, Research, and More Research
To effectively reach your target audience, you have to know who your target audience is. So before you start picking through web design templates or doodling logos, you must research your target audience.
There are several ways you can do this. Try some or all of these techniques to discover the nuts and bolts of your market's likes and dislikes, pain points, and daily routines:
Visit industry forums across your niche. Find out what people are talking about, and get comfortable with the language they use. Write down the questions they have and any trends you notice. For example, do they like to post pictures or videos? Do they respond to short and sweet answers to their questions or do they prefer in-depth explanations?
Join groups on Facebook, LinkedIn, Google+, Twitter, or any industry-specific social media platforms, and take a look at the social lives of the people you are trying to reach. What are they interested in? How do they communicate with one another? Are they family-oriented, or ambitious in their careers?
Ask people what they like. If yours will be a local business, prepare a few short questions to ask the average consumer on the street. You can also use your personal social media platforms to ask your friends what they think. Wait until your brand voice is more developed before you start a company Facebook.
Visit your competitors' websites. What are they doing that works? Is there a common theme among them, and do you want to use that theme in a fresh way or stay away from it altogether? What do you have that the other guys don't?
After several hours of well-rounded research, you should have a much better idea of the brand image you want to convey to your future customers, as well as the information you can use to create your company's first buyer personas. Creating a buyer persona is a critical part of the inbound marketing process. Your buyer persona will guide your marketing decisions from here on; the more thorough your research now, the less research you'll have to do when you're ready to start marketing your startup.
Creative Brand Image – the Inbound Way
Now that you've got your research done, it's time to start putting your website and social media together. When you start with inbound marketing in mind, your design themes, logo, content, and brand voice will naturally appeal to the people you hope to reach. Keep the customer experience at the forefront of your creative endeavors – it's not about what you want to say; it's about what your customers want to see and hear.
Use these tips to create a brand image that makes inbound marketing easy:
Write down the most important aspects of your brand image, from the feelings that you want to evoke in your visitors to the details that will keep them at your website for longer than the average 8 seconds.
Specify what it is about your brand image that is different from anyone else, and use this throughout the design process.
If you're working with a designer, let them have access to the most relevant research you have on your future customers. This will ensure that you are on the same page, and that you'll be happy with the result of your collaboration.
Don't skimp on the content. Quality content, from your home page to the About Us page to product descriptions to social media posts, is a must from the very beginning. It's a vital part of the inbound marketing process and the key identifier of your brand voice.
Start building your social presence right away, using that well-defined brand image to interact with potential customers.
Testing and Tweaking
You're about ready to launch. Congratulations! After all that hard work, it might feel like it's time to sit back and let the chips fall where they may. But before you get too comfortable, remember that inbound marketing is an ongoing process. To make sure that your brand image consistently reaches your target market, you must constantly test and tweak everything.
High quality Customer Relationship Management (CRM) software provides one of the best ways to do this. It helps you gather just about any data you could need, and analyze that data for your business. You can then use that information to guide future marketing decisions, from the topics you should post about on your blogs to the tone your readers most appreciate.
Before you launch your website, send out emails, and start bringing in customers, make sure you have the tools to test the effects of every marketing decision you make. You may find that a slight change here or there produces tremendous results, but without the technology to collect and analyze that data, you won't really know.
The Branding Journey with Inbound
Creating your brand image is the first bit of marketing your new company will do. From the colors on your web page and packaging to the voice of your blogs and Tweets, you want to start strong with a powerful, flexible brand image that will work with your marketing efforts for years. And when you develop your brand image the inbound way, that's exactly what you'll get.
Search
Everything you need to know about Digital Transformation
Subscribe
The best articles, news and events direct to your inbox
Read more articles tagged: Brand