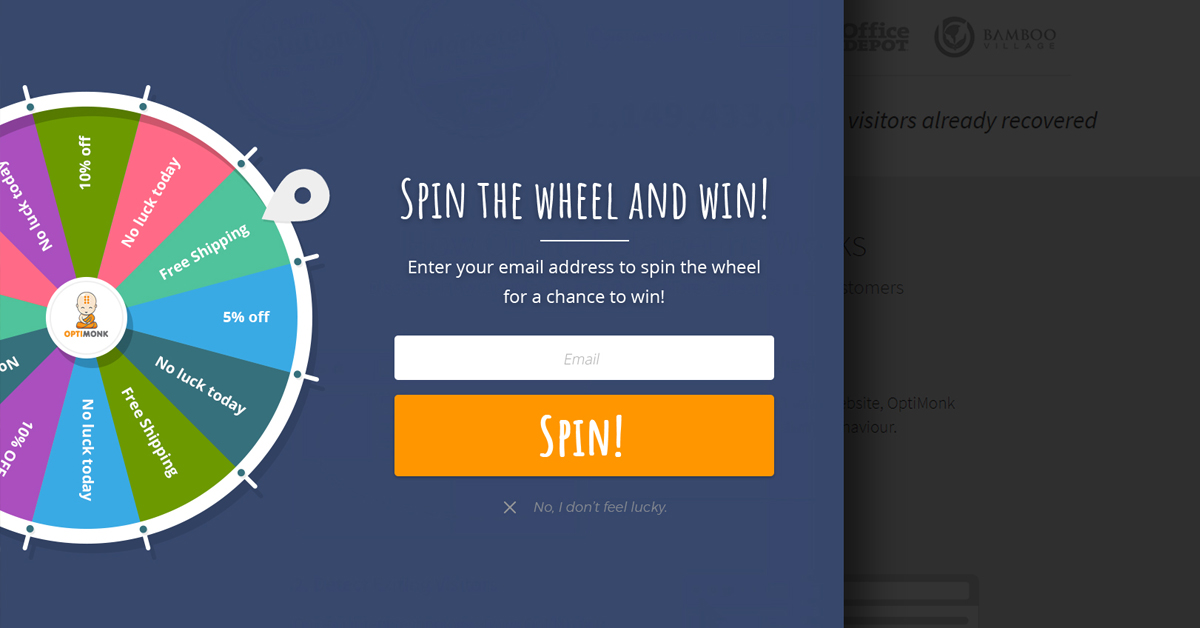 Are you using popups to build an email list?
If your answer was "yes", let me ask you another question.
Have you found it harder to get your visitors' email addresses? A lot of store owners have told me it's getting tougher to capture contact information.
The reason is that a simple discount doesn't work for all visitors. Or even if it works, they often don't use the coupon. They may subscribe, but you'll never see them again.
If this sounds familiar, our brand-new template was designed just for you!
With this new template, you'll be able to increase your conversion rate and your coupon usage rate as well. Not to mention, you'll be able to create a memorable website experience with this fun template.
Let's meet the Lumira template!

Gamification of popups
Lumira is a lucky wheel or prize wheel that is a familiar sight at fairs, fundraisers and parties.
When we imagined this new template, we wanted to create something fun. That's how we got to the concept of gamification.
Gamification is the application of game-design elements and game principles to non-game activities. It's been around for a really long time, and it's as popular as ever. The secret of gamification is that it brings fun to users, thus it improves engagement.
Benefits of using the Lumira template
With the Lumira template, you can create a new, fun and interactive experience on your site.
When visitors arrive at your site, they can spin the wheel for a chance to win certain rewards or discounts, such as free shipping or 10%. Not only is it fun, but winning something will make your visitors feel special – like it's their lucky day.
Whether it's free shipping or a percentage off, giving your visitors a "chance to win" can increase the likelihood of coupon redemption. That means both you and your visitors win.
How it works
Choose the Lumira template to get started building a lucky wheel popup for your site. You can fully customize the look of your popup so it reflects your brand.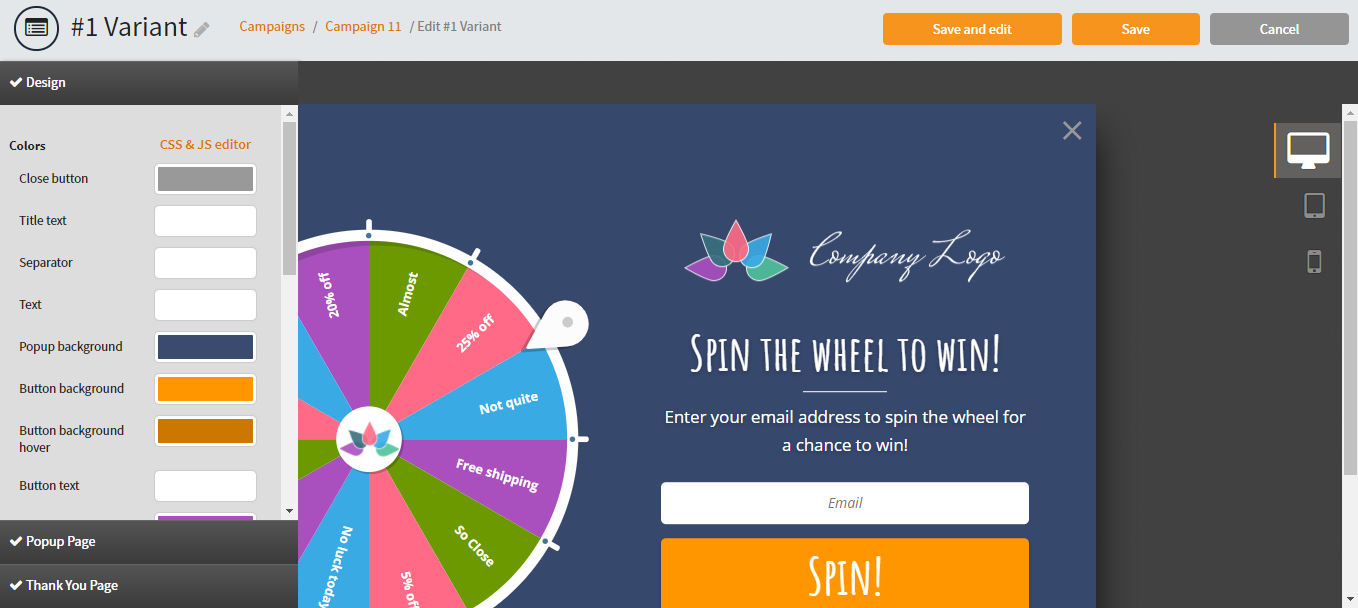 You can specify the prizes to include in your popup and you can decide if visitors can win that prize or not. This means you can add bigger prizes to entice people to play without worrying about someone winning them. You can also add your unique coupon codes so you can monitor coupon use.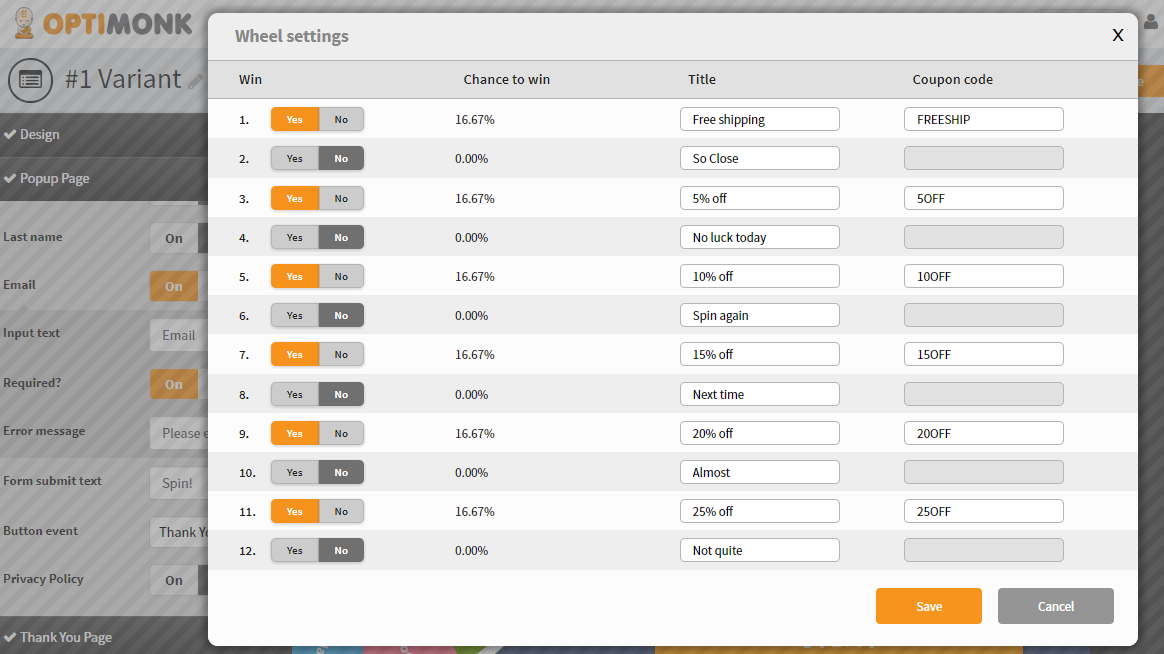 To get started, visitors will need to enter their email address. Then, the lucky wheel spins and they win a random discount.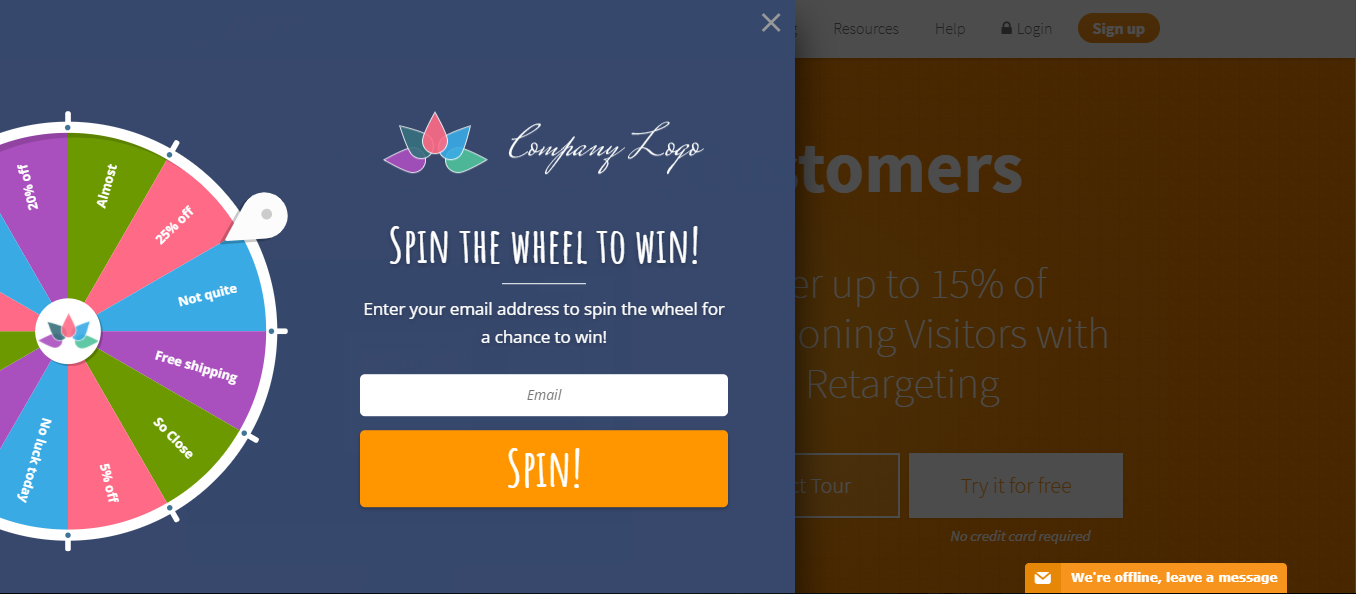 Summary
Build your email list during the busy holiday season and boost your sales with our new lucky wheel template!
The Lumira template will increase your conversion rate and coupon usage rate and will also enhance your user experience. The lucky wheel popup works well for all business types. After all, everyone loves to win, and it will give shoppers a reason to remember your store!
Let us know how it works for you in the comments below.
Don't miss another conversion, check out this new template now! Start your 14-day free trial today!
Search
Everything you need to know about Digital Transformation
Subscribe
The best articles, news and events direct to your inbox