Rick Childs , Managing Director Consumer Products and Services Industry Leader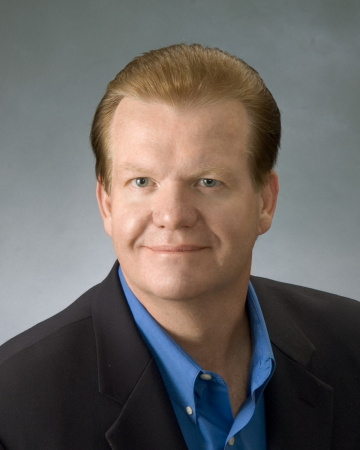 View All Posts
The 2017 holiday shopping season was a wake-up call for any merchant who still thinks mobile commerce has yet to take off. Mobile transactions accounted for about one-third of online revenue during the holiday season – or more than US$35 billion – according to research from Adobe Insights. Mobile sales on Cyber Monday hit $2 billion for the first time.
These numbers are strong evidence that consumers are finally becoming more comfortable with using mobile devices to make online purchases. There's good news to report about consumers' feelings toward in-store mobile payments, too: Nearly half (45 percent) of mobile wallet users surveyed by Statista rated their recent experience with in-store mobile retail payments as "excellent."
To help fuel these positive trends further, retailers, technology firms and financial providers need to work together to develop consistent and friction-free mobile payments experiences. And to increase adoption of digital wallets and other mobile payment methods generally, they need to be effective at (and proactive about) addressing consumers' concerns about fraud, privacy and security.
Collaboration, cooperation and innovation in these areas are necessary to the overall success of the mobile payments industry. But there are other initiatives mobile-forward businesses can undertake to help their customers feel not only confident but also enthusiastic about using mobile payments systems. Offering compelling digital loyalty programs, either by developing their own app or using an existing platform, is one strategy for retailers to consider. Here's why:
Rewarding customers for their loyalty helps to increase mobile payments adoption. Whether they are earning points or cash back or receiving freebies, special offers or coupons, loyalty programs give consumers a reason beyond speed or convenience to use mobile payments systems instead of a credit card, debit card or cash. Even more important, it motivates them to do business with a merchant time and again – perhaps as often as every day.
Digital loyalty programs make it easier for consumers to earn rewards (which can make them feel good about the brand). When a loyalty program is integrated with a consumer's mobile wallet, that person doesn't need to worry about carrying a physical card or entering a phone number – or even remembering that they belong to the program. The mobile wallet and the payment system exchange all the necessary details, making the process hassle-free. This experience can help a consumer feel more positive about the merchant's brand.
Digital loyalty programs provide data that can help retailers deliver more personalized shopping experiences to consumers – and sell more. Data insights collected from customer loyalty program platforms (with users' permission) can lead to a win-win for consumers and retailers. Armed with detailed information about shopping habits and preferences, retailers can create incentives that reward customers for certain behaviors. Customers receive highly targeted messages and offers, providing them with a more personalized shopping experience. And retailers can build stronger relationships with customers while encouraging them to make purchases more often – and spend more when they do.
Keep the Omnichannel Factor in Focus, Too
Providing a personalized shopping experience, across all touchpoints, is also central to delivering an omnichannel experience. Many consumers today, especially from the millennial age demographic, already expect to be recognized as the same person across all the channels and devices that they use to interact with a business. That's just one more reason it's critical for retailers to make digital loyalty programs a priority, and to invest in tools that help them to collect and interpret data from customers through all channels if they haven't done so already.
However, we know from the results of our latest Executive Perspectives on Top Risks survey, conducted in partnership with North Carolina State's ERM Initiative, that many companies, particularly traditional retailers, are struggling to embrace and implement change fast enough to compete with new digital and omnichannel players. In our analysis of findings for the consumer products and services industry, we note that "too many retailers are focusing on what was successful 10 to 15 years ago than what can be successful today, and in the future, considering that the bulk of retail customers fall into younger age brackets that have become accustomed to a different way of shopping."
Obviously, that needs to change. But retailers must also understand that in the digital economy, change is constant. So, they will need to be prepared to continually evolve their mobile payments strategies -including digital loyalty programs – to keep consumers engaged and revenues growing.
Just look at Starbucks, which is widely regarded as a mobile payments success story. Its Starbucks Rewards loyalty program has more than 14 million active members. The coffee retailer also reports that 30 percent of total tender is from mobile payments, but that figure has not increased since June 2017. As a result, Starbucks is looking for more ways to drive customers to mobile payments. Two strategies the company has already announced: making its mobile order-ahead service available to non-Starbucks Rewards members starting in March, and offering a Starbucks Reward Visa card in partnership with J.P. Morgan and Visa.
Only time will tell whether these strategies are effective at driving mobile payments adoption further among Starbucks' customer base. But these moves suggest that Starbucks' management sees mobile payments as an important part of the company's future and wants to do what they can to bring as many customers as possible into the mobile fold.
Mobile payments strategies will vary by retailer, but the need to engage customers effectively through mobile will not. Simple, compelling and easy-to-use digital loyalty programs can help retailers make strides in both fueling mobile payments adoption and growing revenue through this channel. The time is now to explore the possibilities. The 2017 holiday season was clearly a tipping point for mobile payments, and research shows many consumers like the in-store digital wallet experience. Retailers should heed these signs of change, or risk getting left behind.
Search
Everything you need to know about Digital Transformation
Subscribe
The best articles, news and events direct to your inbox