peshkova – Fotolia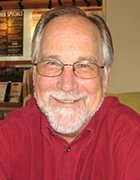 News Director, Business Applications & Architecture Media Group
Smartphone manufacturer Azumi Mobile, being new to the U.S. market, wanted to provide a customer experience journey that outshined its competitors. To achieve that goal, the company implemented new artificial intelligence-driven self-service tech that better equipped customers to solve problems on their own.
Azumi Mobile joined ranks with DeviceBits, a Columbus, Ohio-based company that merges artificial intelligence, machine learning and predictive analytics to help businesses provide customer service through chatbots and interactive content that enables customers to help themselves.
Azumi Mobile and DeviceBits aren't alone in their approach to customer self-service. Last year, Apple introduced an iPhone and iPad support app to promote self-service, and the company also uses predictive analytics to improve OS functionality and the customer experience.
DeviceBits, though, saw a unique opportunity that was being omitted in the area of customer service; specifically, the customer experience post-purchase, said CEO JC Ramey.
"So, while there was a lot of effort and money being dumped into omnichannel, and even AI into sales engagement, we saw an opportunity to [use] the vast amount of information available publicly and privately to create a customer service platform that is powered by artificial intelligence, and then learns over time," Ramey said.
DeviceBits, launched in October 2015, collects about 150 million unique questions per year from its various deployments, Ramey said.
"From those questions, we are providing back predictive customer journeys that lead to successful outcomes."
Those outcomes — seen as a successful customer experience journey — are what Azumi Mobile had in mind. The worldwide manufacturer of Android smartphones entered the U.S. market in late June with the intent of positioning itself as a provider of a "unique handset and mobile experience" for customers, said Alex Cardenal, Azumi's chief sales officer.
Customizing the customer experience
Azumi partnered with DeviceBits because of its customer support, self-support platform and, particularly, its predictive analytics technologies. DeviceBits also has a unique community platform that serves as a destination for digital content for all of Azumi's devices and support material.
"One of the first things we started seeing after implementing [DeviceBits] materials and [within] the support community is that the customers who use Android operating software, as opposed to other operating software, had different questions about their devices," Cardenal said. "Through the DeviceBits platform, we could tell which questions are being asked by certain demographics of customers, which types of devices they are asking them on, and we can assure we're offering a specific set of supportive materials depending on who you are as an individual customer. That was extremely important to us to differentiate ourselves from our competitors."
DeviceBits helps Azumi Mobile create a successful customer experience journey in two ways. The first is customer self-service engagement, Ramey said.
"A very large population of customers … want to be able to solve their own problems," he said. "So we built a platform that allows a company, whether a financial services institution or wireless carrier or healthcare provider, to build an online destination that runs on device or in browser that allows people to find their answers and really self-serve that journey that leads to a positive outcome."
But knowing that not all self-service leads to a positive outcome, DeviceBits evolved its product to include an agent-side application that takes a handoff from a customer that includes all the information about how that customer tried to self-serve and passes that to an agent. The agent can then get involved and try to help resolve the issue with a series of tools, called care assists, on the back end, Ramey explained.
The system learns, over time, which paths led to successful outcomes the quickest, Ramey said. The customer experience journey, he said, "changes over time based on the information we're collecting. And that journey could be defined by an agent or by a customer who is self-serving."
Better decision-making makes for a better experience
Shifting employees away from answering FAQs and toward proactive, predictive conversations is essential to improving customer experience, said Karl Becker, president of The Carruthers Group, a marketing and sales programs consultancy based in Arvada, Colo.
"Helping customers and agents make better decisions, while offering self-service that fits a customer's lifestyle, significantly enhances the customer journey. [DeviceBits] appears to accomplish these aspects," Becker said.
Taking advantage of artificial intelligence technology to go predictive, get in front of issues and sense how to support customers enables systems to go exponentially farther and faster for a positive customer experience, explained William McKnight, president of McKnight Consulting Group.
Dig Deeper on CRM artificial intelligence
Dave Bernard asks:

What does your company do to provide a positive customer experience?
Search
Everything you need to know about Digital Transformation
Subscribe
The best articles, news and events direct to your inbox